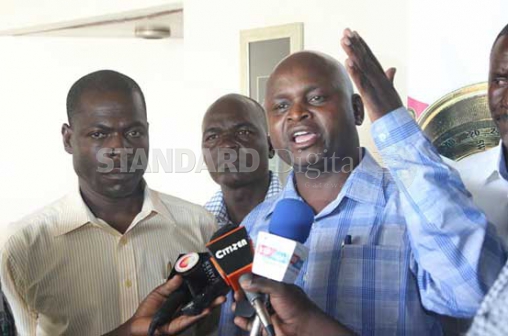 Two nurses and a support staff have been arrested over last November's incident in which a patient was murdered in his ward at the Kenyatta National Hospital. The officials were arrested after the Directorate of Public Prosecutions agreed with police recommendations that they be charged with murder over the mysterious killing of Comas Mutunga, 42, who was a cancer patient. The four were arrested on Friday and Saturday and police said they will take plea tomorrow. But the nurses' union has criticised the arrests, terming them unfair and unlawful. Yesterday, the Kenya National Union of Nurses (KNUN) called for the resignation of KNH Chief Executive Officer Lily Koros, saying she should take full responsibility over the killing which occurred on November 29, 2015.
SEE ALSO: Harambee Stars legend Otieno out of hospital
KNUN Secretary General Seth Panyako said the two nurses should not be used as scapegoats, since their job description does not include providing security. He said the suspects were overwhelmed and unable to take care of all the 28 patients in that ward on the fateful night. "There were 28 patients on that particular day in the ward against two nurses. That means 16 patients had no nurse to attend to them, since one nurse is supposed to serve six patients," said Panyako. "The CEO must record a statement because she should take responsibility." Mutunga was killed in his ward but no arrest was made then. A probe was launched and a file sent to the DPP with recommendations to charge the three with murder.