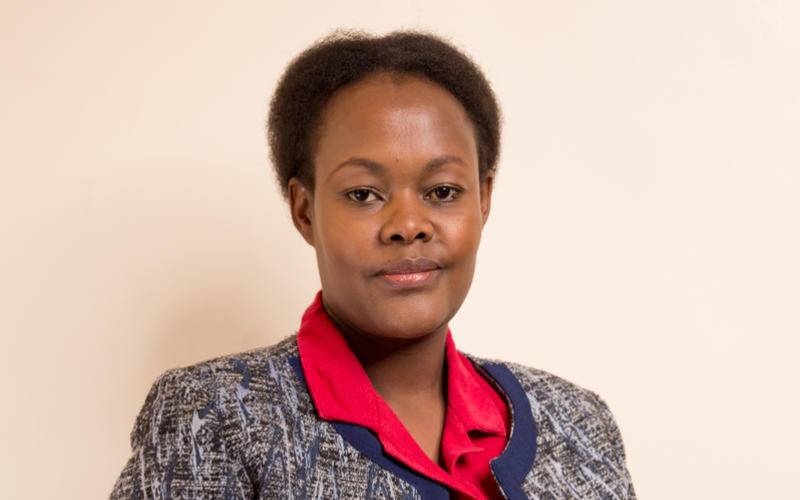 While taking pharmacy at the University of Nairobi, Dr Daniella Munene almost took a detour from her studies to become a professional model.
Being tall, colleagues encouraged her to audition after seeing posters near campus.
The judges looked at her and thought she had to lose two inches everywhere, she recalls.
"So, I hit the ground running, dehydrating and eating less food to lose the weight in just two weeks," she says.
Dr Munene, currently the Head of Operations at Africa Health Business and Director at the Kenya Healthcare Federation, passed the auditions and began training as a model.
More doors opened when she won the Miss Kenya title in 2001. Then, many knew her as Daniella Kimaru.
She had to take a break from school, spending the entire year of fame on charity work, modelling on runways and adverts. Switching from science to arts was fascinating. It did not cause her anxieties, given it was for a short period.
After reigning as Miss Kenya for one year, her trainers advised her to pursue professional modelling, which meant travelling to South Africa to launch her career.
This jolted her back to reality: she chose school after another year of travelling for fun around the world.
"I realised you could reschedule your life to your convenience and I knew my one year of being Miss Kenya was over. Plus I didn't want to be a professional model," says the former CEO, Pharmaceutical Society of Kenya.
Being an introvert, travelling around the world helped her get out of her shell as she had neither been on a stage nor was she a public speaker. Both exposures came in handy where she went into quality assurance in the distribution chain of medicine, a job that entailed interacting and talking with people.
That is besides being involved in advocacy, policy stakeholder engagement, team leadership and coaching which entails many events and public speaking.
"I am so glad for the experience I got during my study break as a model because I learned how to be comfortable around people and with people," she says, adding she doesn't regret letting the modelling dreams go.
Her dreams to be a pharmacist began in Form Two where teachers guided her teacher from her interest in chemistry. She even toyed with the idea of studying chemical engineering but chose pharmacy, although she was not interested in front-line care.
After completing her studies Dr Munene was posted to Kilifi District Hospital for internship. The experience there confirmed that she was not cut for clinical pharmacy.
"Being in the wards, dealing with people, I learned a lot but working in a hospital did not fit me best."
She was later posted to Kericho. She however did not take the opportunity after her transfer request to Nairobi was declined: she had just gotten married, wanted to work near her family. She later opted to venture into private practice
Though she was not trained in supply chain management and quality assurance, she got a job as the distribution manager for a pharmaceutical where she learned the skills on the job for five years.
And over 15 years of experience in supply chain management has seen her become a consultant in a field that entails ensuring that medicines are not sub-standard.
Some Kenyans think original is better than generic medicine, but Dr Munene argues that generics work as well as the original brands.
"Generic doesn't mean that it is fake or counterfeit," she adds.
The perception, she explains, is from unethical marketing practices where doctors are told which brands to trust, which they pass over to patients in form of prescriptions.
"Consequently, patients don't know the generics are equally good," she says
Dr Munene explains that the difference between a generic and an original drug is that original is the first product presented for approval in a market and which is called the innovator brand, like paracetamol.
Original drugs, due to the process of research and development that the molecule go through, are usually expensive to recoup the costs as per the property laws, but after sometime, other manufacturers are allowed to use the same molecule to manufacture generic drugs without the research costs making them cheaper.
"All the products that come after the innovator brand are called generics and it is the same thing made at a lower cost because one does not pay a whole army of scientists to do trial and error," says Dr Munene.
Her young daughter, she says, may follow in her scientific footsteps a she's showing interest in animal health.
Related Topics