Home
/
Health & Science
Not yet vaccinated? Some 13 million Covid jabs up for grabs
Health & ScienceBy Rosa Agutu | Thu,Dec 09 2021 08:03:06 UTC | 2 min read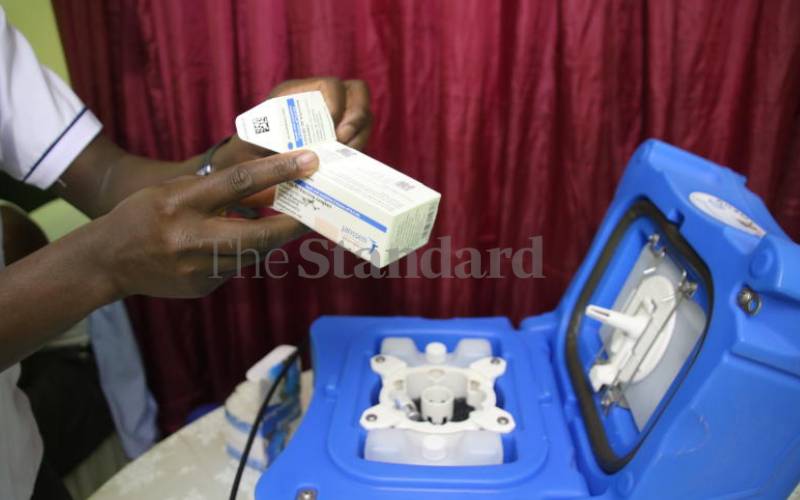 The Ministry of Health yesterday launched a national vaccination awareness campaign by Inter-Religious Council in an effort to have at least 10 million people take the jab by year's end.
The campaign dubbed "Imani na Chanjo ya Covid-19" comes on the face of the Omicron variant being reported in different parts of the world, including neighbouring Uganda.
More than 20 million doses of vaccines have been received in the country of which 7.6 million have been administered, leaving 13 million free vaccines.
Places of worship will thus serve as vaccination points for the next three months alongside more than 180 centres set up in churches, mosque and temples to reach marginalised members.
Health Chief Administrative Secretary Dr Rashid Aman said: "Whereas we have made very good progress in terms of battling the virus, we can't afford to lower our guard. Therefore, even as we lessen these restrictions, we appeal to you to mobilize our people, majority of them who visit the places of worship for spiritual nourishment, to get vaccinated,"
The head of the Supreme Council of Kenyan Muslims (Supkem) lhaji Ole Naado said vaccination fulfills all the five objectives of sharia which pertains the preservation on religion, life and health, progeny, intellect and wealth.
"Let us use our religious institutions our religious guidance to enable Kenyans to access and accept vaccination," said Naado adding that it is easier and cheaper to prevent the Covid-19 than treating it.
"It's extremely important that all communities take part in this. There should be no harm or prescription of harm in Islam, and vaccines are important to this statement," he added.
Prior to this campaign, religious leaders had been pleading to be engaged in sensitising faithful to take the jab and address vaccine hesitancy.
"As a church leader and a preacher, I always want to quote the Bible where it says that people perish because of lack of knowledge. Together, we can instill knowledge and contain this virus," Moses Shiribwa Smith, a former regional coordinator, National Council of Churches in Kenya in Western region, told The Standard last month.
Farida Salim, Women Representative of the Supreme Council of Kenya Kisumu branch, on her part said religious leaders had not been fully been engaged at both national and county level and "as far as Muslims are concerned, the knowledge gap is big because of lack participation."
Additional reporting by Mercy Kahenda
Related Topics