Home
/
Health & Science
Kidney transplant better, cheaper than dialysis
Health & ScienceBy Rose Mukonyo | Mon,Nov 22 2021 00:00:00 UTC | 2 min read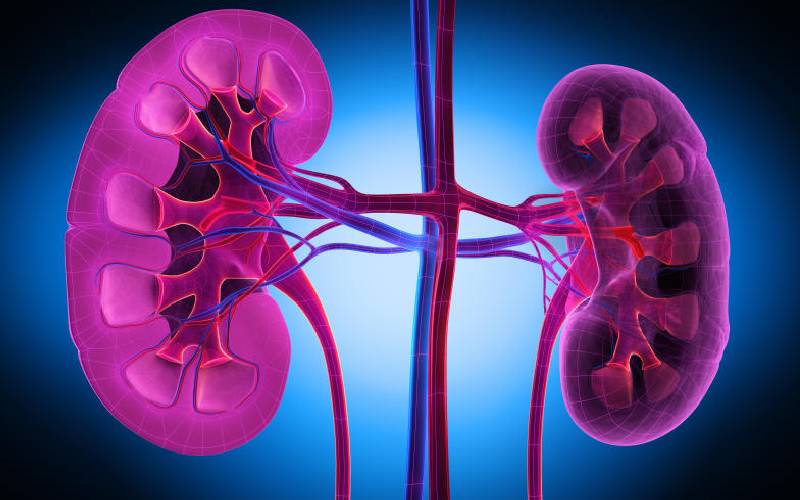 Private hospitals recently protested against the proposal by the National Hospital Insurance Fund (NHIF) to reduce payment for dialysis while increasing dialysis weekly sessions from two to three in line with international standards.
If the proposal is implemented, kidney patients will be paying Sh6,500, down from Sh9,500 per session. The decision was lauded by Health Cabinet Minister Mutahi Kagwe, saying it will ensure more Kenyans access affordable dialysis services.
Patients, Kagwe said, will also not be required to top up the difference and will get all three sessions at the same cost, inclusive of normal tests, with NHIF footing the bill.
"If dialysis is charged at Sh18,000, then it is not possible for people to afford dialysis," he said.
The CS said the reason for expensive healthcare in Kenya is the profit-driven motive of private and sometimes public hospitals, which either charge so much to sell to so few, or very little and recover from the mass traffic that comes in.
The NHIF proposals have not been effected and plans are underway to negotiate with the Kenya Medical Supplies Authority (Kemsa) for post-transplant medication.
According to Dr Twahir Ahmed, a nephrologist, a dialysis patient requires only two sessions a week but which may increase when the kidney functions increase and the urine drops to zero.
"Those that are not disciplined or even the old people will require three sessions a week, but a dialysis patient needs just two, which will be enough to buy them time as they await a transplant," explained Dr Ahmed, adding that a transplant is better than dialysis.
Dialysis cleans the kidney and gets rid of excess water and toxins from the blood, and for Dr Ahmed, it becomes costly, considering "you need to control their pressure, give medication to strengthen their bones because dialysis patients' bones become weak. You also need to boost their blood count because their blood levels tend to drop."
Dialysis is also time-consuming and tiring from the four hours spent on each of the two to three sessions every week. It may result in vomiting, headache, muscle pulls "and the blood pressure may drop because the blood usually goes through a machine."
For these reasons, Dr Ahmed says, "One needs a transplant more than dialysis because with dialysis, it will be a continuous process for the rest of your life." He says a transplant allows a patient to resume their normal lives.
Facilities that offer kidney transplant services in Kenya include Kenyatta National Hospital, MP Shah, Aga Khan, Medihill, Nairobi Hospital, Moi Teaching and Referral Hospital, Nakuru Level 5 and Jaramogi Oginga Odinga Teaching and Referral Hospital.
Related Topics