Home
/
Health & Science
When suicide ravages families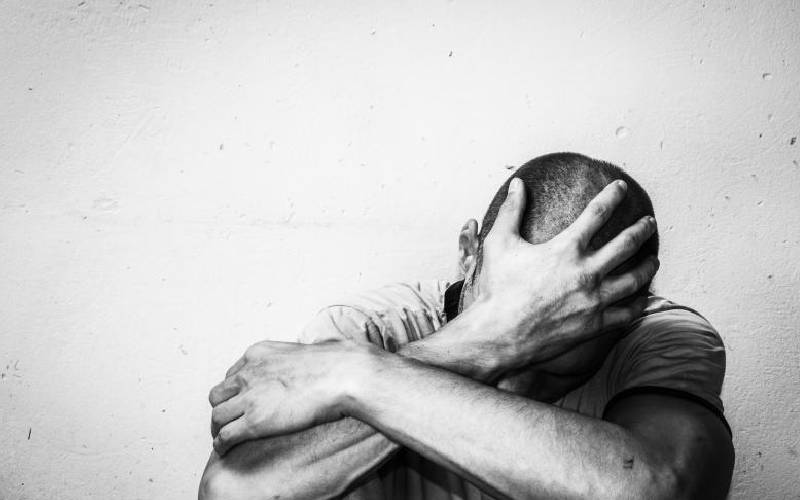 Life in Kaharo village, Mukurweini Constituency, is quiet and slow-paced like most rural areas in Kenya.
Neighbours know each other and socialise during daily milk deliveries, the main source of income for most families. But for Rahab Nyambura, she feels isolated after her mother-in-law died by suicide three years ago.
A deserted one-bedroom timber house stands where Jane Wambui, her mother-in-law, lived with the granddaughter for decades. The outdoor kitchen, dark and empty, has no signs of life, firewood or ash.
"I relocated to this village in December 2016, after my husband and I built a house and moved our family from Nairobi County," she says, adding that she lived in harmony with Wambui and "never quarreled or had disagreements. "She was a quiet woman who often kept to herself, even if you made her upset she would never confront you about it."
But two years later in June 2018, Wambui died by suicide and not even those who knew her saw it coming.
Joyce Githaiga, the late Wambui's close friend, neighbour and chama member recalled that the evening before she died, they were to meet "for communal prayers and to discuss committee business because she was our treasurer.
"She promised to join us for a meeting and was in high spirits even while preparing her granddaughter for school the following day," said Githaiga.
Nyambura recalled that Wambui "cared for the girl after she was orphaned as a toddler. The two lived together in this house until 2018."
Nyambura does not understand why Wambui went to Nyeri Town and later visited her sister in Tetu Constituency as "she never came home, instead she bought a rope and we discovered her body in her farm the following morning."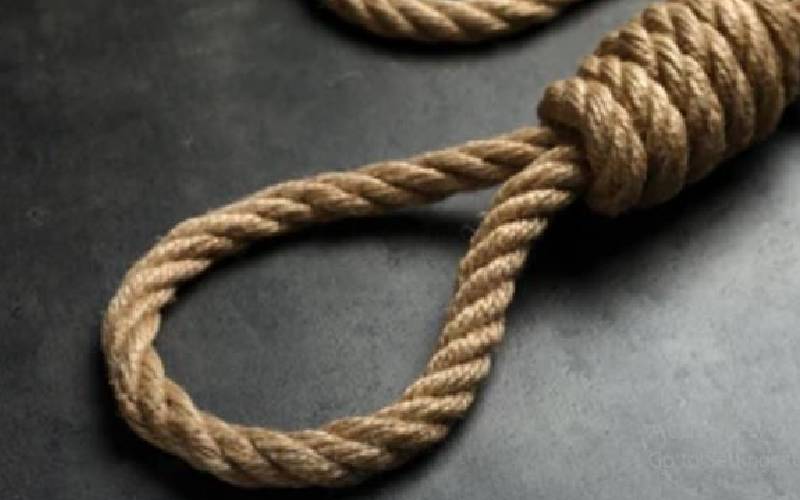 Wambui, 56, left a traumatised granddaughter and a bewildered family, including Nyambura who was left with more questions, fewer answers, and little closure as to 'why'.
Wambui's story is not isolated as across the ridge, friends and relatives of Joseph Mwangi gathered for prayers to console his family which is still shocked as to why the 60-year-old took his own life, a situation that was being discussed in hushed tones.
"He consumed some herbicides at night and by the time his body was discovered in the morning it was too late," Milka Wangari, a family friend explained.
The stigma surrounding suicide in the village is so real, Nyambura says, many families live in denial and refuse to disclose the cause of death.
Besides trauma, most families remain isolated from the community.
"The first instinct is to ask why and find someone to blame," explains Nyambura. "It is worse when there is no suicide note as you can only speculate on what really happened."
The biggest challenge in addressing death by suicides is stigma and lack of intervention measures at local health facilities, according to Joyce Githaiga, a Community Health Volunteer (CHV) specialising in mental health.
Access to mental health services
"People with mental health issues don't know they have a problem and even when they seek medical attention, they have to be referred to other facilities to see specialists," notes Githaiga.
In Nyeri County, for instance, there are three psychiatrists distributed at Kenyatta National Hospital Othaya annex, the County Referral hospital, and Karatina Level 4 Hospital.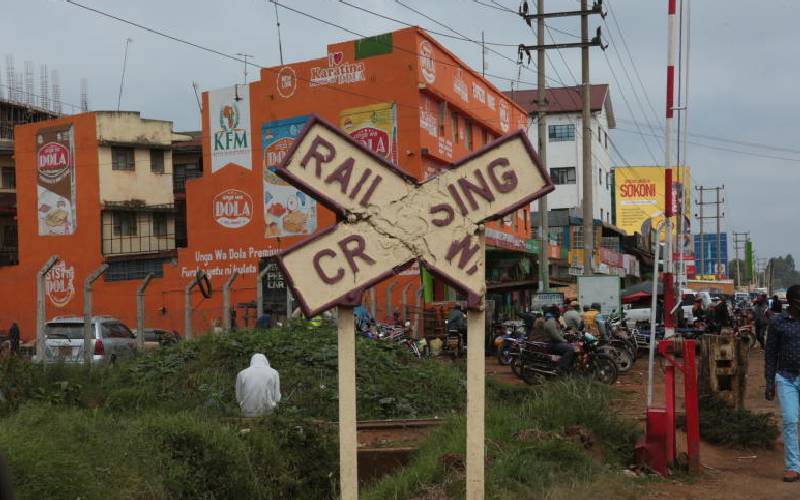 There are three psychologists in Mukurweni Level 4 Hospital, the County referral Hospital and the Karia Rehabilitation facility besides five psychiatric nurses, including Stephen Kimotho who explained that many ignore the signs of suicidal thoughts in a family member.
"People tend to express a loss of hope, or feel they are a burden to others. Those with depression without psychotic symptoms may have hallucinations hearing voices that tell them to kill themselves," offers Kimotho.
Besides depression, contributors to suicidal tendencies include stress and isolation from family and community, work pressure and lack of psychosocial support.
The incidents in Kahora village offer a glimpse at the growing number of Kenyans dying by suicide in the country.
In the first 10 days of August, Nyeri County reported at least 30 suicides averaging three people daily.
According to data released by the County Police Commander Adiel Nyage, Mukurweini and Nyeri town Constituencies are the worst hit with majority of the cases being men (25) and five women.
Nationally, Nyeri County ranked among the top five counties according to data released by the Directorate of Criminal Investigations (DCI) in July 2021.
Findings indicate men are more prone to suicide than women, but mental health professionals warn that suicide data from police does not include that from hospitals meaning the numbers could be higher and "we need to reconcile these numbers to expose the full extent of the problem," says Kimotho adding that while people in rural areas have more cohesion and a sense of community than urbanites, they're also the most affected regions.
"The close-knit nature of rural life can leave people also exposed and vulnerable to societal pressure and norms, if you feel like you are not fitting in or accepted, it can lead to isolation," noted Kimotho.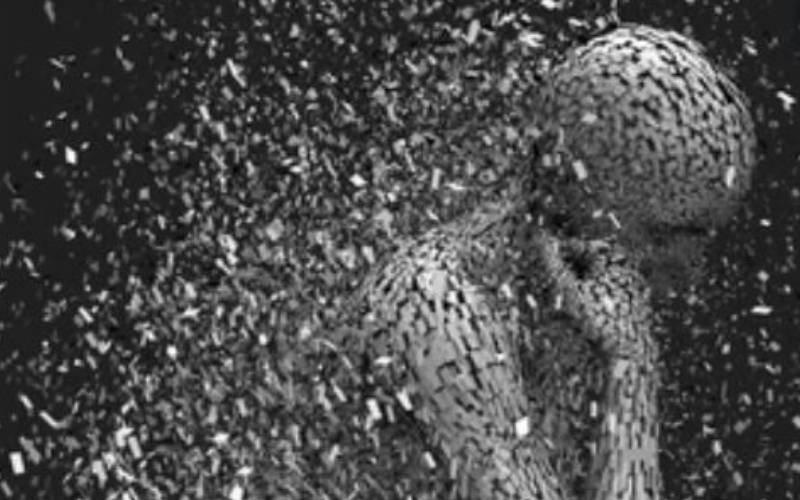 Most cases of death by suicide are often from low to middle income households struggling to make ends meet and "there is a feeling of helplessness and frustration when you cannot provide the basic needs for your family and this can deteriorate into suicidal thoughts," warned Kimotho.
Financial constraints, work-related stress and the turmoil of romantic relationships could also be contributions to increased number middle and upper-class households being affected by suicides.
Efforts to address mental health issues in Nyeri County have started with a campaign to encourage physical exercise.
Nyeri Town MP Ngunjiri Wambugu has launched the 'Run with my MP' initiative to address mental health among residents arguing "most men will remain silent due to their upbringing when they are suffering from depression," says Wambugu, "while women are socialized to speak to each other and express their challenges, easing their burden."
Parents, teens living hollow digital lives, no bonding
The 14-year-old girl from Elgeyo Marakwet County who attempted suicide after her parents failed to take her for form one admission is one example of growing suicide cases among teenagers in Kenya.
While her story had a happy ending after area Senator Kipchumba Murkomen pledged to sort out her academic expenses, many teens are not so lucky raising concerns as to what could be fuelling this tragic trend.
Counseling psychologist James Mutitu argues that one of the main challenges facing teenagers were their modern parents and their parenting methods.
Mutitu says most were born in the 1980s and 90s and shelter their children too much such that "many teens today lack the resilience to cope with disappointment and failure and believe they should succeed at everything on the first attempt," he explains adding that many teens have access to social media which creates the perception that everything should be instant, and thus seek instant gratification.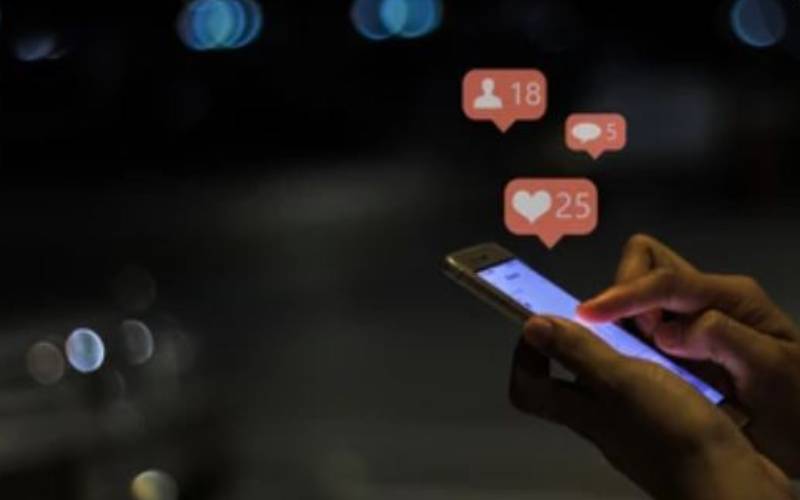 Their parenting style is more relaxed and friendly as opposed to the authoritarian methods they were brought up in explains Mutitu adding traditional family structures of their grandparent's time in which one parent worked and the other focused on minding the children, has since collapsed.
On its ashes has risen single-family households of parenting working full-time and though they enjoy higher economic status, Mutitu argues most have fewer children and can afford more comforts but in the end, spend less on quality time and interactions with their children.
Mutitu notes that parents and their children live digital lives on their phones and other interactive gadgets leaving little time for meaningful bonding and "these dysfunctional interactions within the family make teens to easily get triggered by challenges they face in life."
Emma Njeri, a counseling psychologist with the Institute of African Families posits that many teens have also been exposed to societal ills like addictions to the Internet "where they spend hours unsupervised and this has exposed them to pornography, social media and other vices," in the nine months they were out of school during the pandemic.
Njeri explained teen years are a vulnerable stage in which children try to reconcile who they are in society and when social media is the one shaping their world view then they end up feeling inadequate and left out.
"Parenting is a key to teen development, leaving them to navigate the world on their own through phones and technology is causing them to have emotional and psychological problems," observes Njeri.
Related Topics