Home
/
Health & Science
Poor storage damaged donated family planning devices, reveals ministry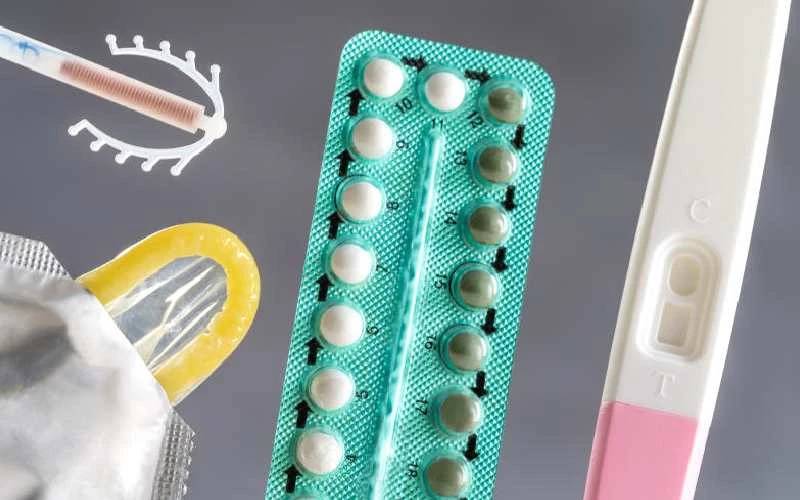 Delay by the Health ministry to clear donated family planning devices that had been held at the port of Mombasa led to their contamination.
And since the country is currently experiencing a shortage of family planning devices, it means many women my find themselves with unplanned pregnancies.
Documents by the Division of Reproductive and Maternal Health, under the ministry Health, have revealed at least 21 per cent were contaminated by the time the consignment was cleared. The consignment was cleared six months after it arrived at the port.
The ministry, in a report titled Media Reports of Expired and Moulding Implants, admitted some of the devices had mould and others were damaged.
The consignment of implanon NTX, donated by the United Nations Population Fund (UNPF), was shipped into the country in November 2020 but handed over to Kenya Medical Supplies Authority (Kemsa) got distribution on May 7.
"The inspection revealed that some pallets, primary, secondary and tertiary packages, had visible mould and damp," stated the ministry's report.
Kemsa's inspection team discovered moulding of pellets and physically damaged boxes on the same day the implants were handed to the agency.
"Of the whole consignment, 21 per cent was affected. The rest of the consignment did not have any mould or damage," the ministry said.
The damage, as per the documentation, was attributed to poor storage, which may have exposed them to dumpiness.
But Kemsa said it state whether the damage happened during shipment or storage.
"It was noted that some carton were physically damaged," stated the ministry.
Further, the ministry noted that the consignment was immediately quarantined after which the donor was notified.
"Representatives of both institutions visited the Kemsa warehouse and condemned the affected consignment for incineration. This included the damaged cartons whose primary packaging was still intact as it breached the accepted quality for consumption," stated the report.
Those that were found fit were stored in Kemsa warehouse for distribution.
The lifespan of the devices was between March and April 2025.
Stakeholders held a follow-up meeting and decided to incinerate quarantined items.
All commodities that had been distributed to Kakamega, Lamu, Kwale and Nyamira were recalled.
As per ministry data from District Health Information System (DHIS2), Nyamira had 9,298 sets, Kwale 6,290, Kakamega 5, 964 while Lamu had 134 sets by end of May 2021,
"None of the facilities from the counties have reported any moulding or damaged products in the pharmacovigilance database or to the division of reproductive and maternal health," added the report.
Two weeks ago, Mr Edward Njoroge, acting Chief Executive Officer of Kemsa confirmed that they had recalled part of the consignment dispatched to several counties.
But even with the action, there might be increased cases of unwanted pregnancies and abortions, as the country is facing a shortage of family planning devices, including condoms.
According to ministry's report of 2019, over 2.4 million unintended pregnancies and over half a million unsafe abortions are prevented each year through use of modern contraceptives.
Another survey by Performance Monitoring for Action (PMA) showed that uptake of family planning increased from 56 per cent in 2019 to 61 per cent in 2020 in married women, and from 40 per cent to 46 per cent in all women the curfew and lock-downs notwithstanding.
As per the survey finding, the most popular method of family planning among unmarried women were male condoms (29 per cent), injectable and implants (both at 26 per cent).
Married women preferred injectable (39 per cent) and implants (37 per cent).
Dr Fredrick Kareithia, a consultant obstetrician and gynaecologist based in Nairobi, said moulding is a sign of contamination by both microorganisms and moisture.
Kareithia said if copper in IUD gets is exposed to moisture, it reacts and can have adverse effects, if it introduced in the body for family planning.
Contaminated implants, he added, may not stop conception.
"Contaminated implants cause infections and might interfere with conception in future," said Dr Kareithia.
UTILITY
An estimate of 6.1 million women are using a modern method of contraception, an increase from 4 million in 2012.
Types of contraceptives-barrier- condom/diaphragm, oral contraceptive pill, Intrauterine Device (IUD), contraceptive implants, contraceptive injection, emergency contraceptive pill, commonly known as 'morning after pill', contraceptive ring and sterilization
Related Topics