Home
/
Health & Science
Counties face probe over misuse of Sh7.7b Covid-related funds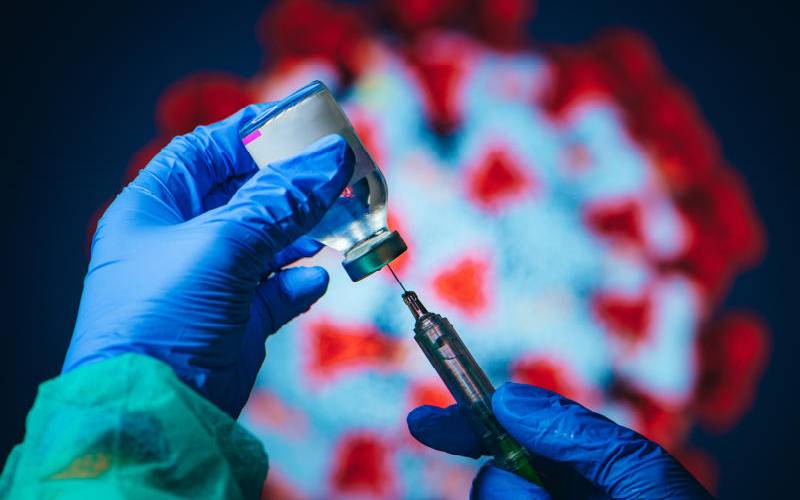 Several governors and top county officials are in the crosshairs of investigative agencies over alleged misappropriation of Sh7.7 billion Covid-19 funds.
Auditor General Nancy Gathungu, in a special audit has recommended that the Ethics and Anti-Corruption (EACC) and the Directorate of Criminal Investigations (DCI) launch probe into the matter.
The report has exposed widespread violation of procurement laws and revealed how some counties awarded contracts to non-prequalified bidders while others spent millions of shillings in procuring Covid-19 items without valid contracts.
Other counties spent millions of shillings in procuring Personal Protective Equipment (PPE) without conducting a market survey.
A review of the dispatch from Kenya Medical Supplies Authority (Kemsa) and records by the counties established inconsistencies between the quantities supplied by the agency and those received by the counties.
Counties cited for this anomaly include Bomet, Elgeyo Marakwet, Embu, Kakamega, Kericho, Nandi, Narok and Nyeri.
Acts of criminality
"It is recommended that the Ethics and Anti-Corruption Commission and the Directorate of the Criminal Investigations conduct further investigations to establish acts of criminality in inventory management of the Covid-19 related items," recommends the report.
Bomet, Bungoma, Elgeyo Marakwet, Homabay, Kilifi, Kirinyaga, Kitui, Laikipia, Migori, Nandi, Samburu, Wajir and West Pokot counties are also in a spot for "inadequate record-keeping."
The report says there was a likelihood that the ledger cards were prepared for the purpose of the audit and recommends that EACC and DCI launch probe to establish acts of criminality in inventory management of the Covid-19 related items.
Kericho, Kirinyaga, Kisumu, Kiambu, Kwale, Machakos, Mandera, Migori, Mombasa, Nairobi, Nandi, Narok, Nyandarua, Nakuru, Murangá, Tana River, Samburu, Siaya, Tharaka Nithi, Turkana, Uasin Gishu, Vihiga, Wajir, West Pokot, Laikipia, Tans-Nzoia and Lamu counties have been cited for spending millions of shillings without either work plan or procurement plans.
Embu, Homabay, Isiolo and Murangá procured items from non-prequalified bidders while Busia, Kakamega, Isiolo, Kakamega, Marsabit and Meru procured items worth millions of shillings without market survey.
In Kajiado, Kirinyaga, Laikipia and Tharaka Nithi, the officials approved procurement of items without valid contracts.
Although the Sh7.7 billion was disbursed to the counties for urgent Covid-19 interventions, the devolved units had not spent the monies by July 31, last year.
"Other than the allowances for the frontline workers and county own source funding, the county governments had not utilised the national government grants for Covid-19 related activities as at July 31, 2020, therefore exposing public funds to value for money risks.
"This implies absence of proper planning and inadequate preparation by the county governments," states the report.
But the counties attributed the delay in utilisation of the funds to the absences of approved work plans and budgets since funds were received towards the end of the financial year 2019/2020 when the budgets had already been done.
The report has, however, dismissed the justification, citing the PFMA Act, 2012 that allows spending in an emergency situation.
It was established that the counties procured personal protective equipment (PPE) from private companies and not Kemsa.
Although counties said Kemsa did not have the items in stock, this was not supported by evidence in form of correspondences.
Further, a special audit at Kemsa established that they had Covid-19 supplies amounting to Sh6.2 billion.
The county governments received the Covid-19 related funding amounting to Sh7,705,900,000 comprising the conditional grants, allowances for frontline workers and grands from DANIDA.
Kisumu county government was found to have utilised some Sh210 million without an approved Covid-19 training plan.
This included Sh160 million drawn from the national government conditional grants and a further Sh50 million from the County Emergency Fund.
Evaluation committee
For Mombasa, the audit report has flagged absence of approved budgets for Kenya Devolution Support Programme (KDSP) and health workers allowances, procurement plans for the KDSP funds, work plan for Danida funds and training plans for KDSP County Emergency Fund Specific to Covid-19 worth Sh107.5 million.
Murang'a county could not provide approved work plans for Covid-19 activities involving Sh213.4 million.
It has also been cited for procuring items worth Sh5.6 million without requisition. The county further awarded contracts worth Sh3 million to non-prequalified bidders.
Nairobi failed to issue tender documents to firms that won awards as well as failure to appoint evaluation committee.
Nairobi has also been cited for irregular cash withdrawals by the Nairobi Metropolitan Service amounting to Sh32.3 million.
The Nairobi Metropolitan Services received Sh100 million for frontline healthcare workers' allowances but could not pay because they did not have an Integrated Personnel Payroll Database system.
Nakuru has also been cited for absence of approved work plans and training plans specific to Covid-19 sources of revenue.
The county is also in a spot for payment vouchers worth Sh312 million, for which it could not provide adequate supporting documents.
Related Topics