Home
/
Health & Science
TB shows family who the boss is, but they fight on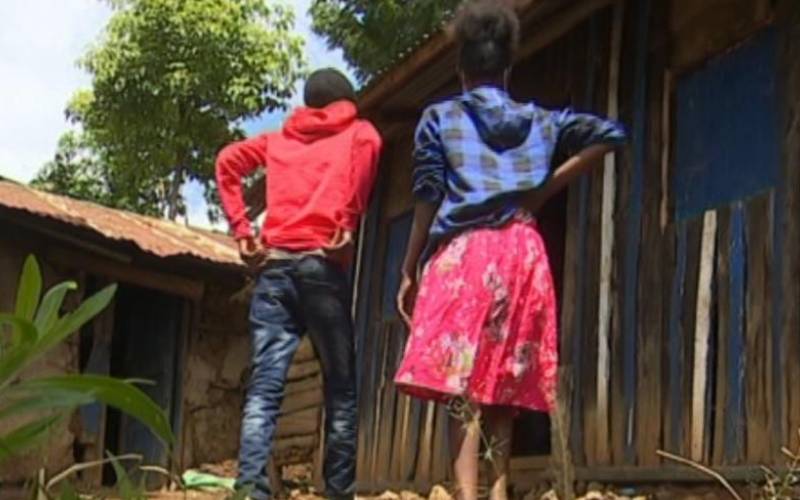 One family in Karachi village, Meru County has suffered immensely due to tuberculosis. The sight of a grave ushers you to the homestead, a bitter reminder of how tuberculosis threatened to sweep this family. It all started in 2016 when one contracted TB and transmitted it to the rest.
One of them was Kenneth Munene, 13, and who had been misdiagnosed three times. "I was treated for other diseases that did not exist until my last visit when they discovered I had tuberculosis, for which I was put on medication for about six months... but the disease progressed and the drugs were no longer working. I was put on new drugs."
His sister Fridah Makena, 17, returned home from school in Nairobi only to be diagnosed with TB as well. But like her brother, the drugs failed to work and were changed after six months.
Monica Nyambura, their mother, initially showed no symptoms of TB, but X-ray examinations showed otherwise and she was put on medication. She, like her children, was resistant to some drugs. They were changed.
Caro Makena is a clinician handling tuberculosis in Tigania East. She has been following up on this family since the first two cases were detected. She says Munene and Makena's cases progressed to pre-XDR TB after missing treatment. That means they were resistant to some common drugs.
Nyambura later died. On the day she died she had been rushed to hospital vomiting despite having completed her medication.
Frida and Munene lost two years of school while on medication. Upon resuming studies, stigma lay in wait. "Oftentimes people refused to share with me their things and they would discuss me in hush tones," says a somber Makena. "I felt alone and decided to transfer from that school."
Poverty presents a heavy burden on families when TB strikes. Munene and Makena are now without their breadwinner and protector. "We are bright students… but we lack support," says Makena
"Our father left us when he heard we fell sick. He lives in Nairobi, but hardly makes contact with us," says Munene.
The family's notable asset is a single cow, otherwise, they wait for well-wishers and their elder brother, Patrick, 21. According to Patrick, the family has survived by Gods' grace.
"I'm not able to feed them daily, but once in a while a good Samaritan shows up and provides a meal".
Meru County accounts for high numbers of TB infections in the country yearly, but Eunice Kanana, the area's TB coordinator, says 2020 recorded a slight drop compared to 2019.
"Our prevalence rate (2020) is at 264 for every 100,000, having reported 3,651 patients with drug-sensitive TB," she says, adding: "Drug-resistant TB is still on the higher side, with around 73 patients currently on treatment."
Related Topics