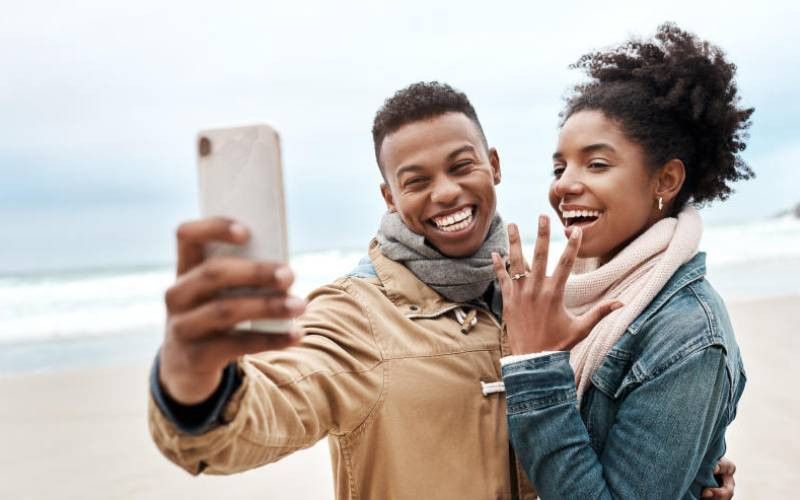 We all know 2022 was one of the most challenging years for most people. Many people lost jobs, many companies wound up, many landlords were left with vacant rooms after tenants moved out as a result of rent distress and many others.
The good thing is it made people go back to reality and stopped faking life. The other thing that made people start accepting the reality of life was the KRA threat that it was keenly following what people post on social media as one way of catching tax cheats.
I think that statement brought sanity to social media as many people became more careful about which photos they post. I have always maintained that social media is one place where people really fake things and some of the posts make other people go into depression and even die by suicide.
Last week, as I was driving home in the evening, I was next to a flatbed that had a Range Rover on top being taken to the garage. Some of us who have cars from a certain brand from Germany are used to this as the number of the owner of the flatbed is on speed dial.
As you have noticed, the era of breakdowns is long gone. What was strange is that owner had covered the number plate. Out here, we usually say the number plate is like the second name of the owner of the vehicle, as you are known by your number plate. If I see your vehicle in town, I know you are around. My question is simple: Why cover your number plate when your vehicle is on a flatbed?
What is so shameful about your vehicle has broken down? A vehicle is a machine and it can break down at any moment even if you have just taken it from the showroom. The funny thing is that the owner who insisted that the number plate should be covered will post pictures of him in the hospital on social media.
The pictures are not for sympathy but to show the world they are in a high-end hospital. It beats logic why you would let us know you are sick but when your vehicle has a mechanical problem, you want to hide it so that people should not take you for a failure.
The same thing applies to the transport sector. I witness people posting photos of them travelling by planes, SGR but rarely do so when travelling by matatus. The simple reason is that they want you to know they live a soft life as they call it.
What they don't realise is that a plane is just a mode of transport like a matatu or a bus. I remember someone posting a photo of a farmer in Europe who has a plane that he uses to transport his sheep when taking them to graze, which he labelled "Sheep Plane".
The point I am trying to pass across is that let us not only post success and fail to post what we think will show failure. If we are going to post dining in a high-end hotel, let us also post the day we are down and taking a meal in a kiosk.
We should be real to ourselves as this will help the future generation know that life is full of ups and downs. I hope in 2023, people will be real and stop living fake lives. It is good to accept what you have achieved after working hard to really make it and stop faking it. I wish all of you a Happy New Year of reality.
Related Topics