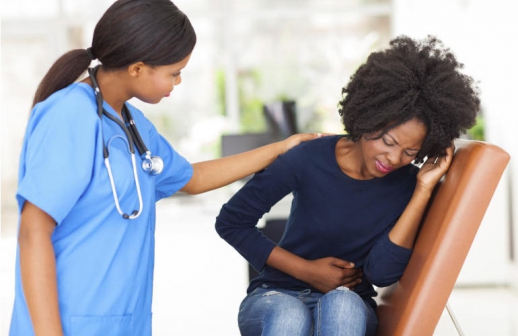 The ongoing doctors' strike has caused untold suffering to many. This is more so for those who rely entirely on public health services. There is as yet no foreseeable end to the strike. Key decision makers appear to have other competing priorities, while doctors themselves will not budge from their course. This shouldn't be the case. All that is required is a sober assessment of the matters at hand, and a consensus on how to resolve the disputes.
In the thick of all this is helpless patients who have limited choices. The worst affected are those in the low socio-economic group. None of the parties seems to care. The more the suffering, the more the point is driven home from one end of the spectrum. It helps to have some survival strategies if you find yourself caught out in a battle that is not of your own making.
If you are in good health and have no immediate need to seek healthcare services, you can just stay put and wait it out. Any routine checks, like screening tests for example, can be postponed and done at a later time. You will come to no harm.
If you have a chronic condition that requires constant monitoring, you need to have some things in place. Make sure you are well-stocked with your meds. Pharmacists should willingly help filling in your repeat prescriptions, even if it means relying on your treatment records. If you require some physical checks, you can turn to specialist nurses who are pretty well-skilled. Automated monitoring with portable gadgets comes in handy as well, if you can afford this.
Emergencies are a tricky matter. If you find yourself faced with one, you must act in good time. Check quickly whether your nearest health facility has maintained some form of emergency care. If so, make your way there pronto. If not, then you must act differently.
Many private health facilities continue to operate as normal, and they may be your saving grace. The law mandates private facilities to offer emergency care to anyone who makes it to their premises, regardless of their ability to pay. Get yourself there, have your life saved, and then contend with any billable issues when you are in a stable state.
You also have a voice in this stalemate. Healthcare is funded by the taxes you pay. The elected government is accountable to you. You need answers as to why such a critical public service has been left in disarray for so long. You also wield the power to decide who runs government services next time such positions come up for grabs. You can also engage the doctors to make an independent judgment on their grievances.
READ MORE
They have a duty to care and should also be accountable for their actions. Whatever the state of your prevailing health, you can survive the current crisis unscathed.