Home
/
Check sell-by-date for your safety.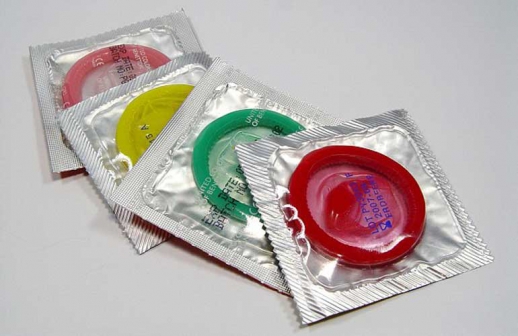 Reports in the country about nearly 30 children paralysed after being injected at the same dispensary have been worrying. Experts say the children could have been injected on the wrong vein or the medics used expired medicine.
This brings us to why we should take charge of our health.
In many cases, people assume that the medics are right and receive treatment without questioning what kind of medicine they are being used and why. Very few take time to read the ingredients inscribed on the packages.
This caution should be taken in every aspect of our health.
When you pick condoms from a dispenser in the washrooms, do you check the expiry date?
Young people are so trusting that they believe the people who provide the condoms must have confirmed the date.
But the truth is, sometimes pharmaceutical companies release to the market products which have been in their shelves for long and are about to expire.
The bad thing is that they rarely alert the consumer about the need to use the product fast enough before expiry.
For the youth, condom use has become the most important part of their lives to protect them from sexually transmitted diseases and HIV and Aids.
Thus they should make checking the expiry date a priority.
An expired condom will not give you the protection it is supposed to. It can also easily burst and expose you and your partner to infections or unwanted pregnancy.
Therefore, check the expiry date when you are buying condoms in the shop and right before you use them.
Read the instructions enclosed the condom package or check this explanation.
"Living a healthy life is mainly up to you. There are several things you can do to make sure that you live a HIV-free life and prevent infection," says National Co-oordinator for SRHR Alliance Kenya, an NGO dealing with youth issues.
"Abstinence," he says, "is, however, one of the safest ways to prevent infection."
But since many youths find abstinence a big challenge, it is advisable that they use condoms.
Sometimes knowing your HIV-status and your sexual partners' before you have unprotected sex is a good way to start off but still, a condom is handy in case a partner is infected in the course of the relationship.
"In case you and your sexual partner are HIV negative, you will remain so when you only have sex with each other and are faithful. Being faithful in this case means not engaging in any sexual activities with other people besides your partner."
Using a condom every time you have sexual intercourse and using it in a correct way protects you 99 per cent against HIV infection.
In case you have several sexual partners, use a condom correctly and consistently.
Make sure you do an HIV test regularly. Also get tested and treated for sexually transmitted infections, and ask your partners to do so as well.
When you have an STI, you are more vulnerable to HIV infection.
By following the tips provided above, more youth are able to live a HIV-free and meaningful life.
Related Topics