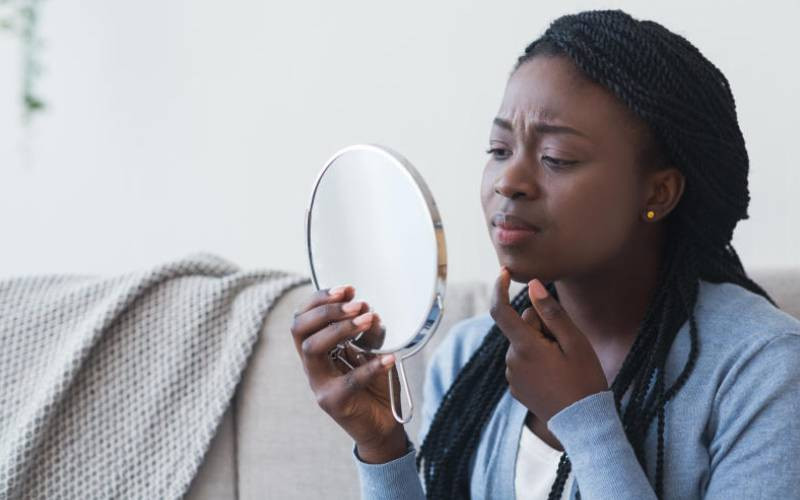 Natural skin care alternatives have been growing in popularity. Our grandparents, great grandparents and older generations heavily relied on nature to have glowing skin and now the demand for those traditional remedies is coming back.
Part of the reason why this shift is happening is that we are becoming more aware of the risks associated with chemicals found in the products we use. And in fact, more people are deciding to ditch all chemicals in their beauty regimens for herbs, spices, fruits, grains and everything that grows naturally.
It makes sense to want to avoid harmful chemicals that could possibly cause serious skin complications. But on the other hand, is natural skin care really worth the hype?
Natural in some ways is better but not always perfect. We have even heard the assumption that what you eat is automatically good enough to slather on your face but that simply isn't accurate for a couple of reasons:
Some natural ingredients are too harsh
There is an abundance of advice online that will instruct you to use ingredients like lemon juice to brighten or baking soda paste to exfoliate. These ingredients might have some benefits, but the damage they do in the process ruins everything.
Before you follow any DIY skincare suggestions, do your research first. If you're dealing with an issue, it would be better to seek a dermatologist's opinion so that you don't end up having to treat more issues.
Some don't work
The other problem that is common with natural or organic remedies is, many of the benefits aren't backed up by science. Just because they have been passed through many generations doesn't actually mean that they have any real benefits.
That means you could be struggling to create all-natural washes and masks for years without seeing any real results. Also, some of the people online who have experienced some benefits could be using other creams or medications so it might not necessarily be the natural remedy that worked.
We don't always know the correct ratios
There is also the issue of not knowing the correct way to dilute or combine these ingredients. Since we have different skin types, these at-home mixtures can have varying results and even possibly damage your skin over time.
Some are more effective in different forms
Other natural ingredients may work but they can't be easily absorbed in their natural state. They need to be broken down into a different forms, combined with oils or mixed with chemicals for you to get the full benefits.
You should know that not all chemicals are harmful to your skin. Most of them are safe and they actually help to improve the effectiveness of the products. If you're still sceptical, you can research to differentiate safe versus harmful chemicals.
We might not know how often to use them
When you go to a dermatologist with a specific problem, you might get instructions to use a cream or medicated wash for a specific number of days.
But with home remedies, you kind of have to guess how often and how long you need to use them. This isn't safe for your skin especially when you're using harsh ingredients like lemon juice on your face.
Related Topics