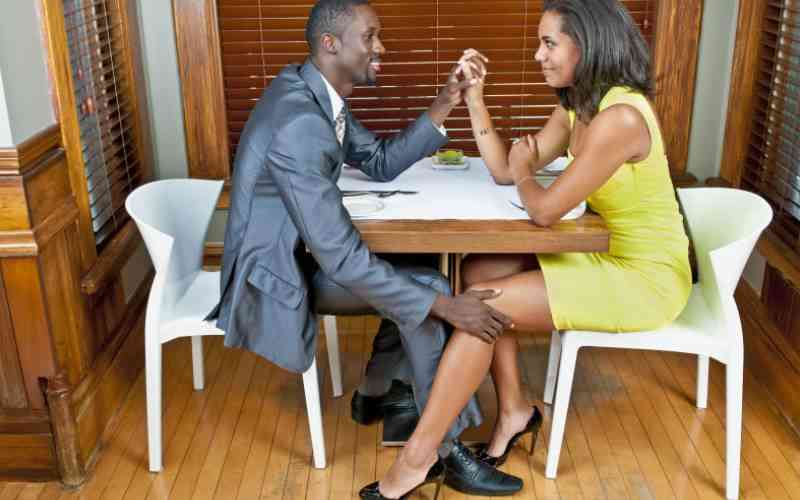 Chris Hart
Hi Chris,
I've started noticing my husband making eyes at girls when he thinks I'm not looking. It makes me mad, and naturally I'm wondering what might be going on when I'm not around. What should I do?
Making Eyes
Chris says,
Hi Making Eyes!
Obviously your husband shouldn't be flirting with anyone but you. But that's hard. It's virtually impossible to avoid noticing people who turn you on. And think of the times you've been on the receiving end of a glance that's just a moment too long.
It feels good, doesn't it? Not only that, flirting's an instinct that's very hard to control, so when your husband's eyeing a stranger he's actually doing something that's completely automatic.
So there's no point insisting that your husband shouldn't even notice the girls. No-one has control over the subconscious feelings and hormones that make up lust. And anyway, it's how you respond to those hormones that really matters. But again, where do you draw the line?
Everyone has different ideas about what's OK and what's not. Like your husband probably feels that being faithful means not having sex with someone else, but otherwise anything goes. While you're uncomfortable with him just noticing. Even the expression 'having sex' is ambiguous, remember Bill Clinton?
So discuss your limits. What your expectations are, and why. After that discussion there's a good chance you'll see eye to eye about what faithfulness means in the future. You might also like to explore a more subtle boundary. Like he's crossed it if he's doing something that he can't tell you about.
But the best way to stop flirting being an issue is to make sure your husband adores you. Does he really know you love him? Tell him! Often. And give him far more appreciation than criticism. Notice what's good about him, and whenever you spot something, say it out loud.
And when you next catch him flirting? Resist the temptation to start a row. Instead, enjoy the feeling that someone else finds him attractive, get close, and tell him how much you love him.
All the best,
Chris
Related Topics