Esther Muchene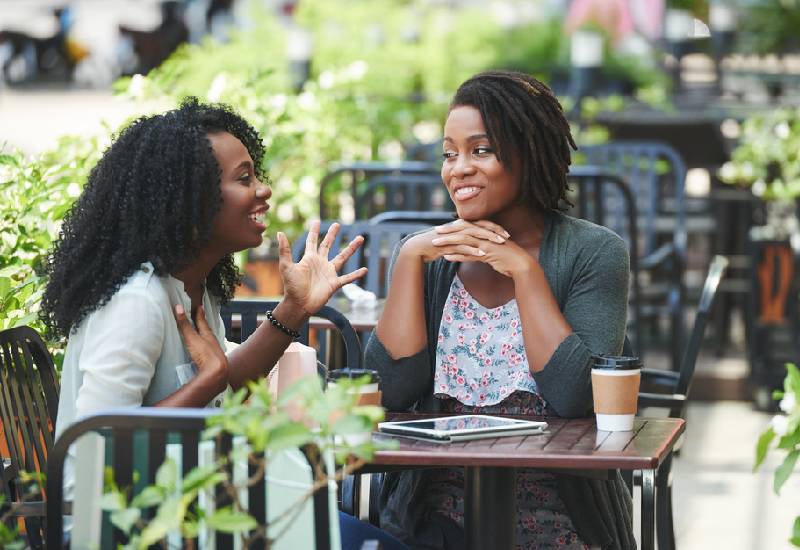 Being involved in stagnant friendships that aren't headed anywhere is very exhausting. You're there in each other's lives but there's not much going on and sometimes there's barely anything to talk about. As years pass by, you end up deleting more and more numbers on your contacts list until you're only left with your family members.
Well, we know that blood is thicker than water. Either way, there's no denying the fact that having stable friendships makes us so much happier.
Don't wait until you're left with no one to talk to as far as friends are concerned. Below are some tips on what you can do to improve the bond between you and your friends.
i.Prioritize each other
The most basic thing that people forget is effort. We're often so consumed with our lives that we end up forgetting the most important people around us.
Think about this, if you leave something ungreased for a long time, it eventually starts to rust and breakdown. And that's the same thing that can happen to our relationships.
Do small things like checking up on each other, opening up to one another and even showing up on planned dates instead of rescheduling every now and then. Everyone is busy but the difference is that some actually sacrifice their time to maintain those friendships.
READ MORE
ii.Be more empathetic
Not everyone has that empathetic instinct. Still, you can learn how to build that side of you because that's one of the major things that glues friends together.
Try and listen more instead of dismissing them. Show up and help your friends when they're going through a hard time. Don't put them down when they're trying to be vulnerable and don't judge them or criticize them for everything they do.
There are so many ways you can make them feel supported and encouraged. They just need that genuine concern and care from you.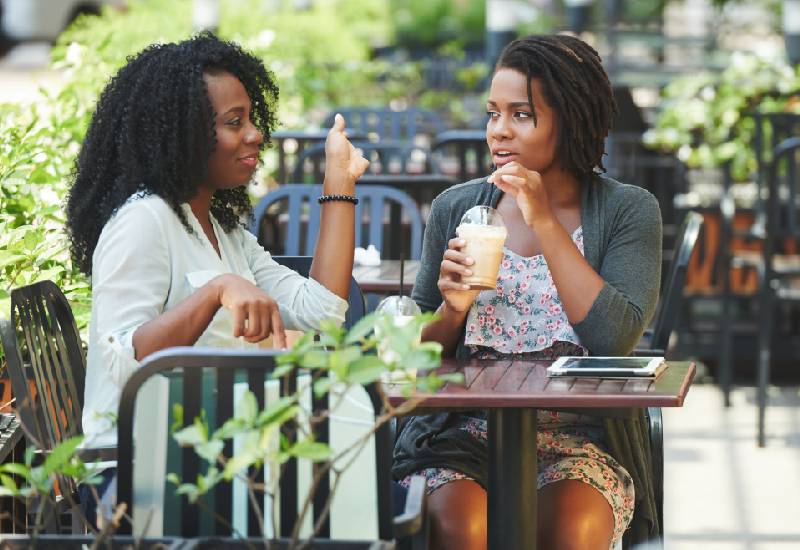 iii.Support their dreams
Many friendships break down because of lack of support when it comes to goals and dreams. Your friend could have opened a boutique years ago and it could be that you've never bought a single thing or even celebrated their efforts.
When you think about these things, you realize that that's probably the area that's holding your friendship back.
Friends count on each other to be their top cheerleaders in life goals.
iv.Set realistic expectations
Some people also realize that they have no friends because they've set the bar way too high. You might forget that friends are just like any other human being, which means they have flaws.
Besides, you probably can't perfectly achieve half of those things you expect others to do because you have shortcomings too.
Friends aren't superhuman beings that will fit every expectation you have for them. They might fail to be there for you in certain scenarios and they will probably make many other forgivable mistakes in the future.
If your friendship requirements are too high, you will never be happy.
v.Maintain respect
This is probably the core of every good friendship. People can get caught up with being too comfortable in their circles that they cross boundaries not meant to be crossed.
You should be open with your friends but don't let it get out of hand. Stories where friends make derogatory comments or do mean things disguised as 'jokes' are quite common and it is from these 'jokes' that things start to fall apart in the friendship.
Improving your friendships means that you move on from childish behaviors and transform into a more mature bond that actually has boundaries and a certain level of respect is maintained.