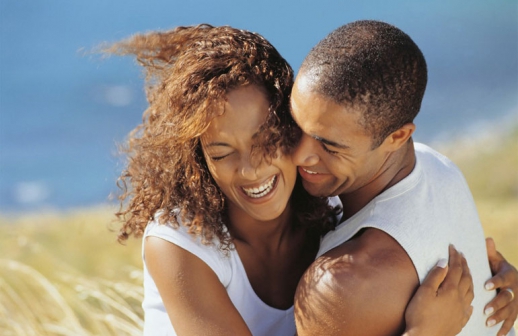 It always happens around 3pm. The heavy lunch is having its lethargic effects on you. The boss is not around and there isn't too much work on your desk. You decide to take a walk through Facebook. Scrolling down, you notice, "Sheila Njoroge* got engaged to Titus Muchiri*".
Lately, Facebook enlarges such mundane life cycle posts, it takes centre stage on your screen. Since Sheila was your girlfriend for two years, you went through so much together but things never worked. However, she still occupies a special place in your heart.
Any man past 28 has that one woman who taught him what love is and what it feels like to be loved. She tolerated your bad breath, your smelly socks and loved you even when you were too broke to afford a plate of French fries in the low-end eateries of Nairobi. But things never worked.
Somehow, that first love never works. You leave each other but still there is that secret attachment; ambivalent, but the residual feelings are too strong, you occasionally text each other at night. I know certain cases where exes give each other no-strings-attached carnal encounters, but that is for a future discussion.
I digress. Let us go back to that post. You were having a good afternoon and you have just confirmed that your ex-lover is now taken. You click on the her profile picture and she even has a man holding her and they seem to be very much in love. The man is always looking sheepish, too dark, puffy cheeks, red-fiery eyes - never handsome enough to bag your beautiful egg. You are lost. You cannot like or comment on the post, lest wrong conclusions are derived.
For the rest of the afternoon, you will be lost. Six months down the line, they will update their wedding photos and you will go into a frenzied depression. Why do adults upload their wedding photos if not to hurt their ex-lovers? Occasionally you stumble upon your ex-lover on TV explaining how they met and you can always tell when they are lying about themselves.
For men, we act tough, but deep within, let me steal you a secret, we cry. We curse. We sob. We hurt like no man's business. Seeing a woman you once loved, did everything with her, comfortably settling with another man is a harrowing experience. If it is someone you love, you never actually recover.
READ MORE
A few months down the line, she will upload photos of her pregnant self and finally you have to let go of your feelings. I think women upload such photos to make their female friends envious and mostly to tell off their former boyfriend that she got better and she is OK. I wish they could upload photos of those times their men beat them up, so as we can have our private moments of pleasure at their misfortune.
It is never a good idea remaining friends with your ex on Facebook. Especially if she is the type who constantly updates the goings on in her life. I urge men to 'unfriend' such women, for their own peace and stability of the mind. For I know, no man takes it easily, no matter how tough we act.