Home
/
Raila calls for national discussion amid rising cases of spousal killings in Kenya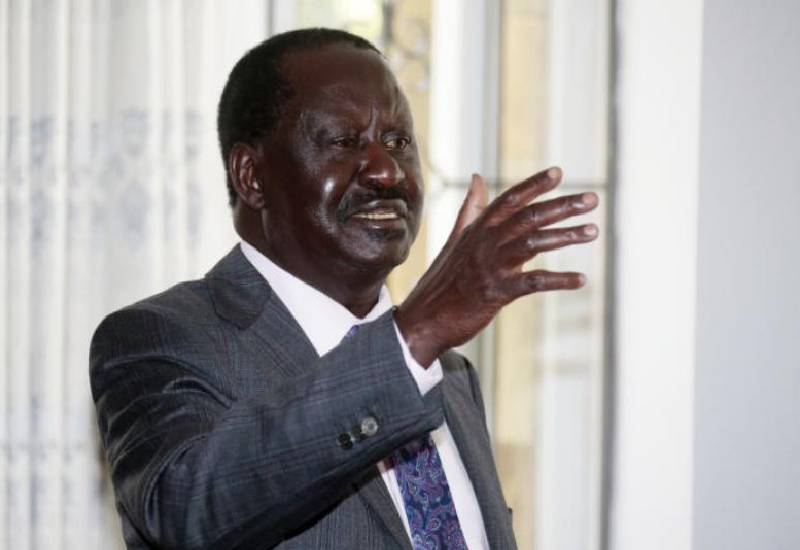 Former Prime Minister and ODM Party leader Hon. Raila Odinga has bemoaned the rising cases of spousal killings and gender-based violence in the country.
Quoting media reports, the African Union Infrastructure envoy called for an urgent national discussion on gender based violence decrying that many people are losing their lives to their partners and spouses.
Expressing his regret on the rising cases of spousal killings, the former premier said that "it is unfortunate that after winning their partner's heart, instead of going on to cherish and love them, some suddenly turn physical, and at times horrifically end up killing them."
"Too many lives are being lost on an almost daily basis going by media reports. This scourge must come to an end. The abnormality of these murders cannot become the normal No!" Raila's statement on Tuesday continued, before concluding that:
"If you cannot reconcile, then, leave and let live. We need an urgent candid discussion on #GenderBasedViolence as a Nation"
The media has lately been awash with reports of couples turning against each other in acts of violence with incidents reported nearly every week.
Two weeks ago, Hudson Wakise, A GSU officer reportedly shot his wife of seven years seven time before turning the gun on himself. According to reports, Wasike acted in rage after his wife decided to separate with him and move out.
And on April 14, the remains of woman were found in Witeithie area in Kiambu County. She was allegedly killed by her boyfriend who claimed that he killed her over infidelity issues before abandoning her body to be eaten by wild animals.
As leaders join the call for reconciliation and settling of issues amicably within homes, experts say that domestic violence could be due to underlying issues such as financial distress due to the effects of the COVID-19 pandemic.
Related Topics