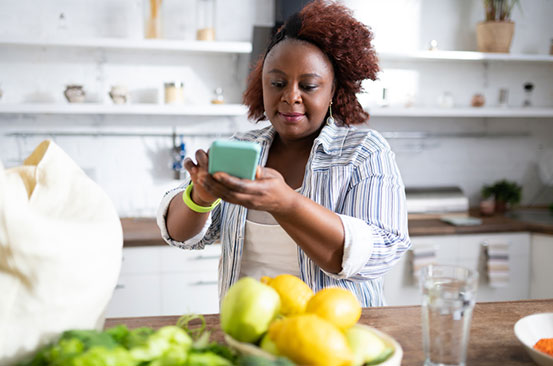 Dear married women out here, how do you decide on what meal to prepare in your house? Do you just make the decision solely or do you have to consult your husband about the same? If I were married, I think I would do it my way, I mean depending on what I feel like eating. All I would do is inform my husband in advance on what's cooking. Maybe I am mean but that's how I operate, especially when I am the one fixing the meal.
Occasionally though, when I feel like giving him a treat, I will ask him to choose what he wants me to cook, and he can only do that no less than six hours before the next meal time. No way am I going to ask him what you want to eat at 6pm. What if he says he wants chapati? There are those meals that need psyching up and chapati is one of them to me. For me to prepare chapati, I have to prepare myself psychologically, physically and emotionally. That meal, to me, is a whole load of work. Yet some people do it in a minute! Talk of perfect 'wife material'.
I have several male friends who are married and most of them never know what's cooking until it gets to the table. I know because I have been asking around. Personally, I look forward to a meal and prepare my taste buds for it in order to fully enjoy it. That's why I don't like the idea of someone surprising me with a meal on the table. How does one just walk to the dinner table blankly thinking; "I will eat what is there"?
Whenever I have tried that, it has backfired on me. I will have psyched myself up for rice and beans only to find matoke. On such occasions, I serve a very small portion as I wait for my brain to load and accept what's before me. This is why I developed a meal timetable in my house, which I adjust accordingly. That way, I am sure of what will be served because I have already prepared my taste buds for it. Some people have called me a poor feeder, they just don't know what triggers my feeding.
This is why today I ask married women what they do. I ask because I know I will one day get married. Do your husbands determine what you cook? Is it you who makes that decision? Or do both sit down and come to an agreement? I can imagine being someone's wife and my husband calls me around 6pm and announces that he is on his way back to the house and would love a plate of nyama choma with ugali and kachumbari.
Maybe at that hour, I had already decided on some pilau and was already half way. Does it mean I will have to cook twice? My pilau and his nyama choma? I think I would wait for him and convince him to go with my pilau. I know this might not go down well with him but it will teach him to announce his cravings early enough. Seriously, by at least 5pm, when we are leaving the office, we already have an idea of what we are going to serve for dinner.
But again, you sure are in your own league! How do you just walk to the table and eat whatever is served without even enquiring in advance? Whenever I ask a married male friend what they are having for dinner (see, I did my research), the answer is always, "I don't know. I am just waiting to see at the table".
READ MORE
How do you not know? I mean, can't you even smell what's cooking? One day, some of you will get to the table and find boiled rocks marinated in pepper and sprinkled with tadpoles. You don't have to be blank everyday about what you are going to eat, especially if it's being cooked very close to you.
Dear future husband, if we are not going to work with a meal timetable, then at least be kind enough to alert me way in advance about your cravings so that I know whether I am slaughtering a chicken or frying groundnuts.