Home
/
Woman who couldn't bear children joyful after successful uterus transplant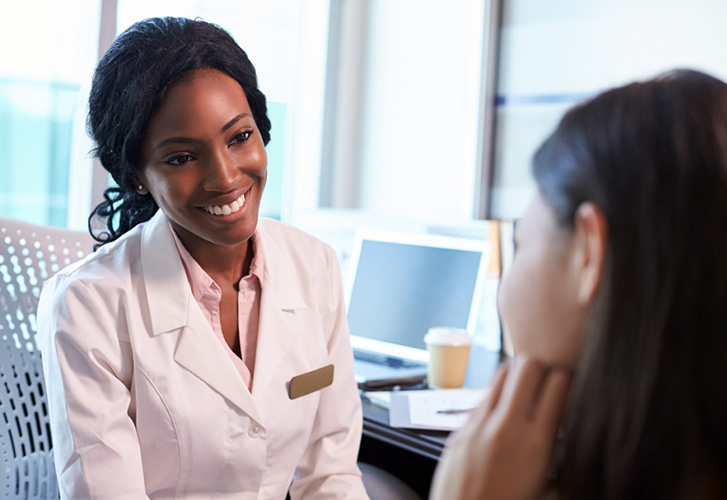 A 26-year-old woman has successfully had a womb transplant.
At the age of 16, the woman, only identified as Lindsey, had been told that she wouldn't be able to have children. Since this was one thing she really wanted to do, she kept her hopes alive that one day she would be able to carry a pregnancy full-term and deliver a healthy baby.
Her dreams came true last month when a uterus donor was found and doctors were able to carry out the transplant.
"I've prayed that God would allow me the opportunity to experience pregnancy. And here we are today, at the beginning of that journey," the Cleveland, Ohio resident said at a news conference.
Of the 250 women who were tested to take part in the trial transplant, only 10 qualified. To qualify, patients must have healthy ovaries that can produce healthy eggs but a dysfunctional uterus.
According to doctors, the surgery comes with its own risks and complications. There have been concerns about the anti-rejection drugs that transplant patients take to prevent their bodies from rejecting the new organ. Questions have been asked about how these drugs will affect a developing foetus.
Another point to note, according to doctors, is that the point of the transplant is so that the women can deliver healthy babies. And since the surgery is still in the trial phase, there is a possibility that it will fail.
A woman who has had the transplant is required to wait a year before trying to conceive. She has to have monthly check-ups to check her progress. Once doctors give her the go-ahead, she will undergo in vitro fertilization (IVF). Embryos that had been frozen before the transplant will be used [for the IVF]. Delivery will be by caesarean section.
To prevent patients from having to use the anti-rejection drugs for the rest of their life, once they have one or two babies, the uterus is removed.
There have been 13 uterus transplants across the globe. Reports state that China, Turkey and Saudi Arabia have also tried the surgery. Sweden has had several transplants, from living donors, which have so far resulted in five successful births.
If you and your friends were to start a band, what would you be called?
Related Topics