Disturbing video shows woman using utensils as toilet bowl, relieves herself in the kitchen
Readers Lounge - By
Eve Digital Writer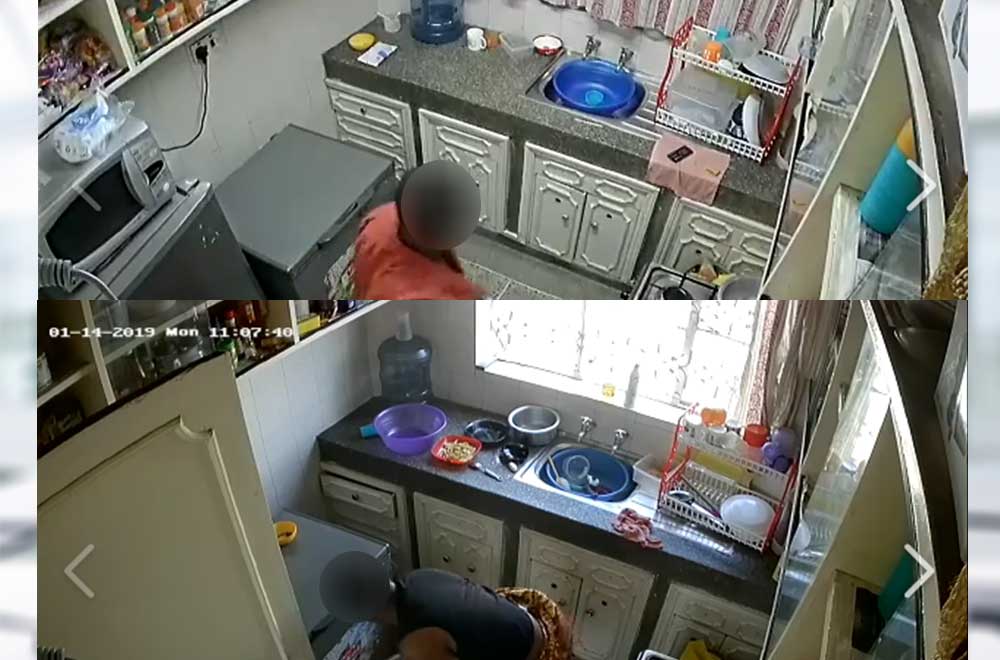 A video footage has been rounds on Social media of a lady relieving herself in the kitchen. The footage, from CCTV cameras at an undisclosed house, shows a middle-aged woman picking a plastic tin on the kitchen sink and then using it as a toilet bowl.
She places a paper bag inside the tin before positioning it on the floor. She looks around, as if confirming if there are CCTV cameras in the room, then adjusts her skirt before squatting over the receptacle. When she gets up, after about 20 seconds, she picks up the paper bag she placed inside the tin containing her excrete and throws it inside a litter bin just next to her.
She then proceeds to pick the tin from the floor and returns it to the sink among other utensils.
In another unsettling footage, the same lady is recorded this time relieving herself in a jug. Just before she squats to pee in the jug, the lady had used the same container to collect water that she poured on a sufuria on the cooker.
After she is done, she picks the jug and carefully empties the contents in the kitchen sink before picking a table cloth lying on the sink. The video ends before showing exactly what she uses the kitchen cloth for but she is seen aiming for the floor where she had squatted possibly to wipe it.
It is unclear where the clip two clips were captured and who the woman is but most online users who weighed in on the disturbing matter believed that she is a house-help.
READ MORE
As a faction of online users empathized with the employer, some argued that maybe it's the lady's employer who had denied her the opportunity to use the toilet. Some claimed that the lady, probably, had not been shown and maybe taught how to use the toilet. A majority of netizens, nonetheless, condemned the lady's unbecoming behavior and her disgusting unhygienic acts.
What are your thoughts on the matter? What role should employers play in establishing hygiene and appropriate behaviour among their house helps? Let us know in the comments