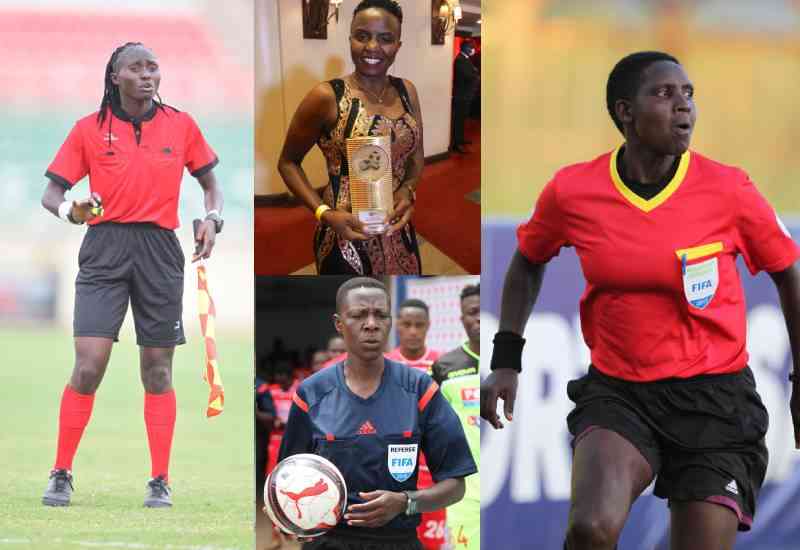 Being a female referee in a male-dominated sport such as football is not something you hear quite often.
Women have been actively participating, albeit mostly from the sidelines, in men's football for almost a century.
In the early 80s, women in professional sports – as players, game officials, coaches and front office personnel – were virtually non-existent.
As the world continues to tackle issues of gender equality in all aspects of life, ensuring that women have the same opportunities as men to officiate football at all levels is a necessary focus in the modern era.
However, female referees continue to deal with sexist comments and actions on the field, by announcers and the public.
This is also evidenced on the internet, where my incognito searches for "female soccer referees" in English and Spanish leagues returned more than half of the first page results with titles that include the words "most beautiful/sexy/hottest."
On the bright side, the world has seen the rise and rise of women referees.
Historically, Petra Tabarelli, who claims to be "the world's leading expert on the evolution of the Laws of the Game and the history of women referees in men's football", has thoroughly researched the subject and created a comprehensive database of female referees.
According to Tabarelli, Edith Klinger from Austria, who was active from 1935 to 1938, was the first female referee to officiate both men's and women's football matches.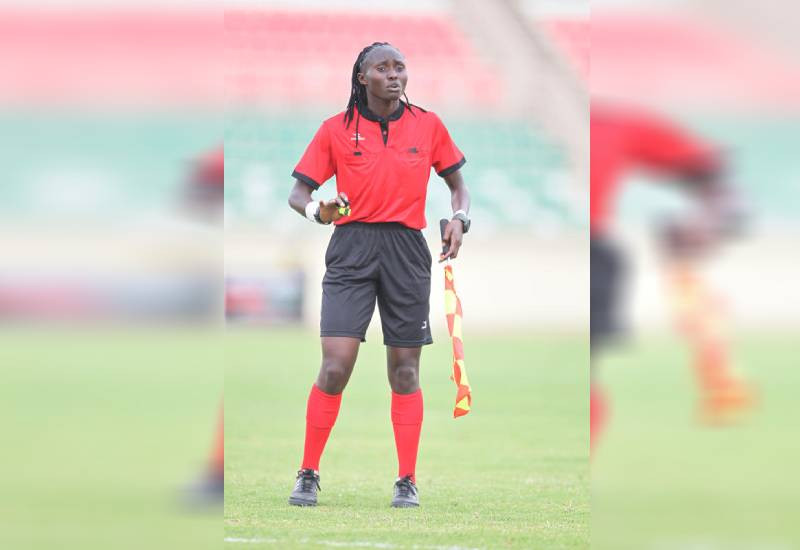 In spite of ample evidence documenting Klinger's achievements, FIFA recognised Drahşan Arda of Turkey as the world's first female football referee in 2018, perhaps because she was still alive to pursue her dreams. Arda refereed for 30 years in Turkey and Germany.
And since last year, history has continued to be made across the globe.
In January 2021, three women became the first to control a match at a senior Confederation of African Football (CAF) men's tournament. They refereed a group stage game in the African Nations Championship (CHAN), which is the second most senior national teams competition after the Africa Cup of Nations.
A month later, Brazilian referee Edina Alves Batista, along with Mariana de Almeida (Argentina) and Neuza Back (Brazil), were the first women to be appointed to officiate at a senior FIFA men's tournament, the Club World Cup.
On May 19 of the same year, the first-ever all-women's crew in a men's match in Concacaf history took the field at the 2021 Flow Concacaf Caribbean Club Championship in the Dominican Republic.
The officiating crew was led by centre referee Tori Penso, while Karen Diaz of Mexico and Stephanie-Dale Yee Sing of Jamaica served as assistant referees. Francia Gonzalez worked as the fourth referee and Dianne Ferreira-James of Guyana as assessor.
This year, FIFA has appointed three women referees and three women assistant referees ahead of the 2022 World Cup in Qatar for the first time in the competition's history.
It marks a landmark moment in the sport, as it is for the first time female referees have a chance to take charge of men's World Cup finals matches in the competition's 92-year history.
Locally, Kenya has six FIFA accredited female referees out of the total 35 referees who can be appointed by the world football governing body to officiate in any international football game.
Out of the six, two are centre referees and four are assistant referees.
Josephine Wanjiku and Caroline Wanjala are the current centre referees accredited by FIFA out of the total six, with the rest only accredited by the Football Kenya Federation to officiate in the local top tier league competitions. The FKF accredited referees are Winnie Were, Judith Muhonja, Lucy Juma, Elizabeth Muturi, Francina Khamali and Teresia Kabubi.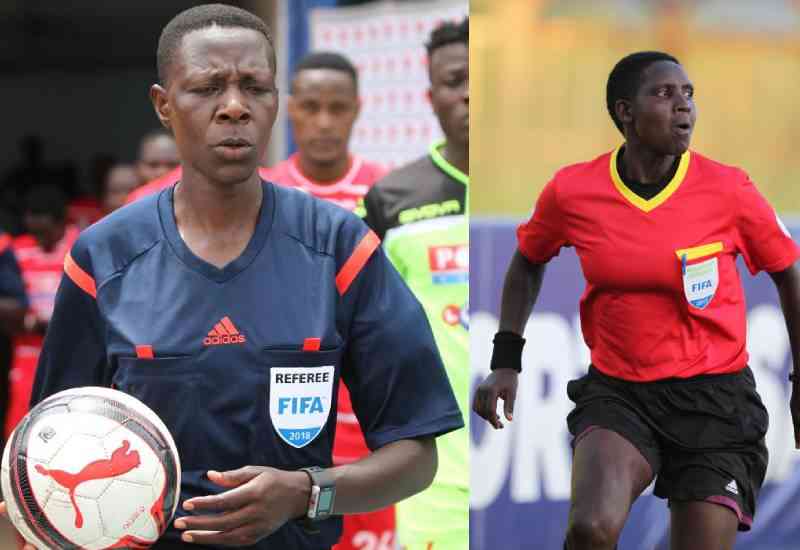 Mary Njoroge, Jane Cherono, Carolyne Kiles and Hannah Njambi are accredited by FIFA as assistant referees out of a total of 13.
In May 2021, FIFA selected Njoroge to officiate the 2020 men's and women's Olympic football tournament.
She was among the 99 match officials, who included 25 referees, 50 assistant referees, 20 video match officials, and four support referees selected from 51 countries.
Njoroge was last year also appointed to officiate the CAF Confederation Cup group stage match pitting Cameroon's Coton Sport against Zambia's NAPSA Stars. She also has the 2019 FIFA Women's World Cup as well as the 2021 African Cup of Nations qualifiers in her resume.
Njoroge was also voted the 2020-2021 FKF Premier League Assistant Referee of the Year.
In October last year, four Kenyan match officials were appointed by CAF to officiate the 2022 Africa Women Cup of Nations Qualifiers pitting Uganda against Ethiopia.
Josephine Wanjiku served as the centre referee, and was assisted by Carolyne Kiles (first assistant referee) and Jane Cherono (second assistant referee). Carolyne Wanjala served as the reserve referee.
In 2014, Kenya's FIFA elite 'A' referee Damaris Kimani led a group of Kenyan women referees to Tunis during the final round of the African Women's Championships qualifiers. Others included assistant referees Jane Cherono, Maryann Njoroge and Tabitha Njoroge.
Damaris Kimani and Tabitha Njoroge have since retired and are now an instructor and referee assessor, respectively.
Kenya has other eight women match commissioners doubling up as instructors and referee assessors.
They are Gitau Cecilia, Moraa Dorcas, Nambwaya Leonida, Omondi Margaret, Maseno Joyce and Onyango Maqulate.
Related Topics