Akothee to treat top girl to an all-expense paid trip at the coast
Readers Lounge - By
Derrick Oluoch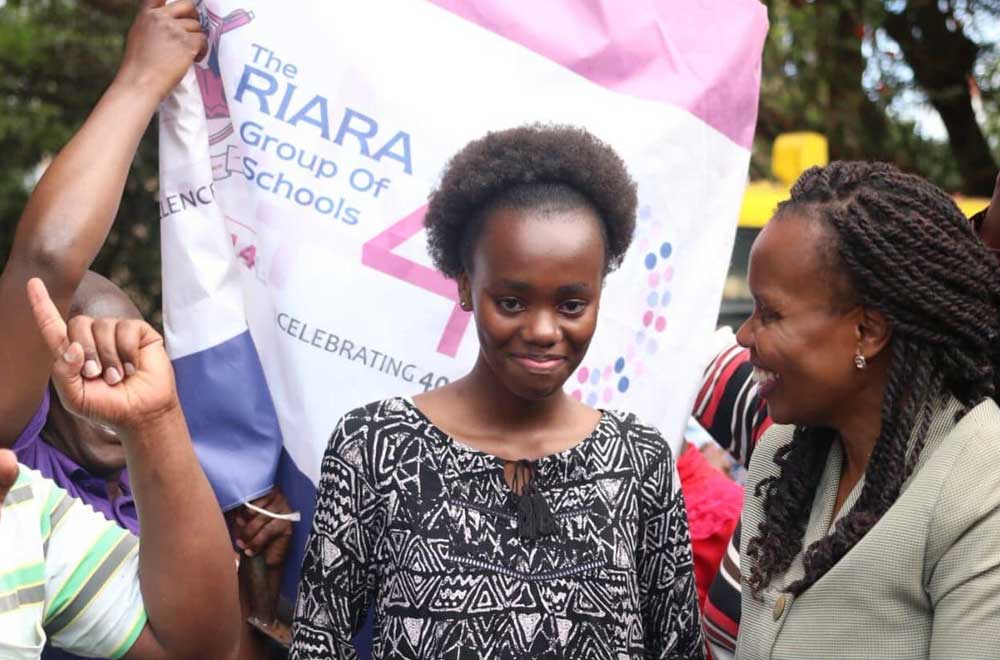 Olive Wachira Mwea emerged the top pupil jointly with Rawlings Odhiambo in this year's KCPE scoring 453 marks out of a maximum 500.
Interestingly, they both scored same marks (out of 100) in all the five subjects: 97 in Kiswahili, 99 in Maths, 92 in English, 81 in Science, and 84 in Social Studies.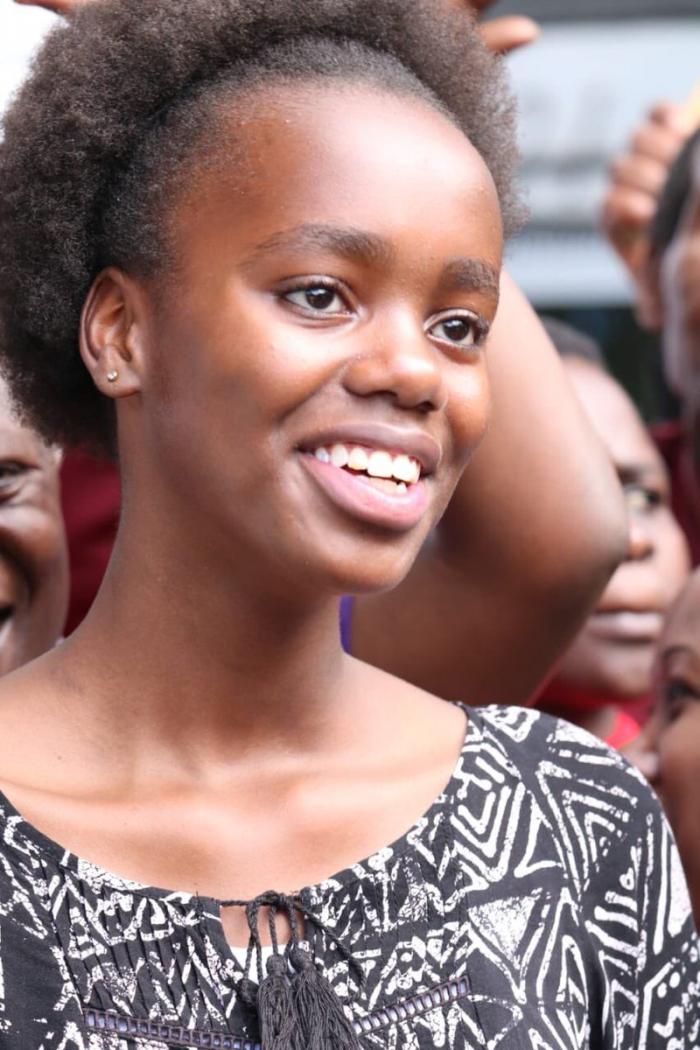 Olive, joined with her parents, pupils and teachers at Riara Group of Schools in Nairobi where she sat her exams, said that the results came as a shocker. Speaking to the media, she revealed that she expected to score 433 marks and could not believe she emerged best in country until her teacher confirmed.
"I did not expect to score 453 marks. When I got the results this afternoon, I could not believe it, until my teacher confirmed it. I did not believe it but the moment our head teacher confirmed it, I realized I was the top candidate. I thank my teachers, it is out of reading and God's blessings that this happened I would love to join Kenya High, Kianda High or Brook House school," she said amid celebrations.
When asked what career she wants to pursue, Olive firmly said she would like to be a pharmacist in future.
READ MORE
Olive together with Rawlings and Victor Momanyi of Emmanuel Springs Academy Makueni have been rewarded with an offer of a three-day vacation at the coast. The three were the top students at this year's KCPE with Momanyi following the two top joint closely at 452.
The three will enjoy the all-expense paid trip courtesy of songstress Akothee: