Home
/
The new age jobs your career advisor left out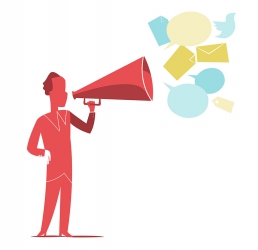 The emergence of an influential digital technology has created a rise in new occupations that are only known by those doing them and hard to be understood by others. In a recent global survey released by LinkedIn, it has been discovered that one out of every three parents in the world has had a hard time understanding what their kids do in their work place owing to the level that technology has influenced everything.
The research points out at occupations that have emerged as a result of technological advancements such as data entry jobs, public relations agency jobs, occupations in the social media sphere are the hardest to describe. This especially to the older generation who have never encountered them and even youth in areas with low technology infiltration.
But why should someone find it hard to explain what they do to others?
What was the best thing that happened to you this week?
Naomi Mutua, who is the deputy digital manager at Ogilvy Kenya says that the current workplace has changed tremendously with the penetration of the digital sphere and parents of the current crop of the workforce who were used to traditional occupations like an engineering, law, medicine among others are finding it hard to believe that their children with digital related jobs really actually work.
"Owing to the way technology has penetrated our organisations, the many opportunities created over the past few years are hard to decipher to people previously not exposed to them," says Ms Mutua.
Interestingly, the LinkedIn report indicates that while some of these new-age occupations are among some of the best-paying occupations, describing their title is itself is a problem.
Recently, to help the un-employed tap into these opportunities in the digital world, the Kenyan government introduced the online job opportunities portal to help curb unemployment showing the level that technology has been embraced.
"In 2006, Facebook was in its infancy, Twitter was being launched, and nobody had iPhones. Ten years on, the world is a very different place, and so is the workplace. You can now seat pretty in your home and make money online," Ms Mutua asserts.
Here is a few of them that have found their place in the Kenyan job market but tend to be incomprehensible to a section of the older generations.
Social Media Strategist
Gregory Maina, who works as a social media marketing manager for Squad Digital says that the most challenging thing in his career has been working in an occupation that requires you to be patient when explaining to people how pay your bills almost on a daily basis.
"As early as year 2006, there was no need for social media managers as most platforms had not yet been created. This was the time my parents were in the workforce. Now they are retired and have no idea what even joining Facebook requires let alone the fact that someone can be employed to manage it for an organisation," says Maina.
As at now, Facebook boasts at least 1.5 billion users worldwide. In conjunction with other platforms such as Twitter and Instagram, social media has become an indispensable marketing tool with which brands can engage consumers. As a result, organisations have had to create posts to bring in people who can be able to execute the work, tap this market segment and equally make use of the diverse market force that is found on these networks.
Blogging and Online academic writing
The Internet platform in Kenya is growing at an exponential rate. The Akamai report this year ranked Kenya's Internet as the fastest in Africa and the Middle East.
Elvis Nyakangi, who is the founder Kenyayote.com, a website that concentrates on providing education content says that a number of people have not understood how people spend hours locked up in a house all day long and are still able to foot their bills.
"I have neighbours who wonder what I really do because they rarely see me leave or return for work in the morning as is the norm for most jobs," Nyakangi Says.
According to Nyakangi, opportunities that the Internet has birthed like blogging are not an easy thing to explain. The kind of money in blogging is also making people around you go nuts since if done right, one can make more than what senior management employees in some companies make in a month.
"If you are for instance offering professional content like in education, health, travel and other rare content in blogging, you can sit pretty with something like Sh250,000 a month from advertisements; both direct, sponsored or from affiliate opportunities," Nyakangi Says.
With this kind of money if one remains consistent, people will of course question what you really do. Nyakangi recalls how an employed lady friend empathised with him for being unemployed after telling her that he is a blogger.
Memes engineer
In organisations that are serious with social media marketing, memes engineers help ensure that a company's social media graphics are always exciting. This feeds the reality that users are drawn to visually appealing memes.
"We develop designs for organisations that fit the current generation who are drawn to funny graphics while searching for information," says Charles Kareki who has worked in this post for Jumia and other organisations.
Unlike regular posts, organisations take extra caution to ensure that their memes are not too risqué. Being a new concept, however, most meme engineers still find it difficult to sell their creativity to their handlers who mostly tend to be stiff.
"I am often forced to make presentations explaining my creative productions before I put them up," Kareki says.
Drone operators
The global market for unmanned aerial vehicles (UAVs) has been growing rapidly, creating job opportunities for operators. It is after all cheaper to work with drones compared to using airplanes or setting up expeditions to high altitude areas to take aerial photos. Ingenious Kenyan youth are exploiting new found opportunities in the photography, media and film industry but find it rather challenging to explain what they do to less exposed people.
Joseph Mwangi a drone operator with Safarionline.co.ke says that it is hard explain to select clients who have no idea what the 'toy' does and why they should pay for the service.
"I always find it hard to explain to some people that I work as a drone operator. Most of them are concerned parties who have no idea what drones are capable of," says Mwangi.
Station voice
You must have heard familiar daily announcements of faceless radio and television announcements presented by the same voices in particular stations.
Have you ever asked yourself who these mystery voices are?
"A station voice is the voice of a TV or radio station. Their voice helps in identifying and differentiating one station from the next," says Ann Wanjiru who is a popular voice in one of Kenya's leading radio stations.
In Kenya, we have popular voices for major adverts behind major brands in the world.
Wanjiru says when she was getting engaged to her husband, she had to just point out that she worked with that station but did not say what she is employed to do since she knew explaining to the in-laws her role would have been a nightmare.
Social media influencers
Of this bunch, none has created a buzz in the digital sphere like social media influencers who are the new go to centres to push brands and shape opinion.
While this sounds straight forward to the millennials, the older generation still struggles to understand this concept.
"I at one time found it hard explaining to my parents how I pay my bills in the city after graduation," says Williams Magunga, one of the most sought after media influencers in the region.
Magunga says that in spite of the fact that the parents later got to understand the nature of his job, to some parents who are in the rural world will never understand will keep on having pity on you thinking you are unemployed despite educating you.
Lord Gichohi, who does social media influencing for politicians wishing to push their agenda online also says that it is hard to prove to the seasoned politicians, mostly old, that social media can benefit their agenda compared to the traditional avenues like posters and fliers.
"In this political season, we have been helping many politicians reach their electorate through social media. However, convincing the older politicians of our reach has been a major handicap due to ignorance on the impact it has on young voters," Gichohi says.
He goes further to single out a certain politician only understood what social media is after he learnt of a propaganda message about him that was circulating on Facebook and this is when he approached him to help present his point of view.
Related Topics