Home
/
Ladies, are your shopping bags too heavy? Try Mizigo centre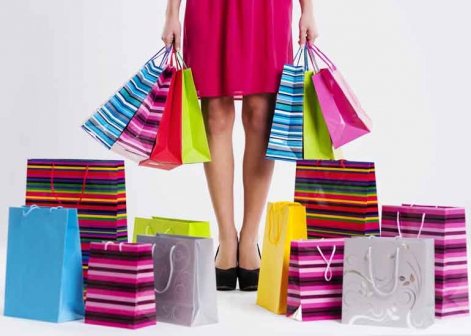 City Centre: On any given day the firm serves about 100 clients
Manoeuvring through the busy streets of Nairobi carrying luggage can be very distressing. A city of contradiction, there are those who are permanently in a hurry while there are those just idling. But there are places where one can securely leave their luggage at a fee.
This allows one to move freely in the city. Henry Kimani decided to defy all odds following his nasty experiences moving around with bags. In 2010, he opened a stall where people could keep their luggage as they ply their trade whether during the day or at night. The shop is strategically located on the ground floor of a mall along the busy Luthuli Avenue and operates from 7am to 7pm.
"I opened Mizigo Centre to offer people the convenience of walking around without having to worry about insecurity. The business has been growing gradually as we earn people's trust with time. Trust is key in this business, and it takes time to have a client believe that he can leave his bag with a stranger and return to find it safe," said Kimani.
Affordable rates
According to Kimani, charging by the hour kept people away. Today, they charge according to size and number of bags.
"A small luggage is charged at Sh50 and a relatively larger one costs between Sh70 and Sh200 any time during the day. Overnight charges, however, are Sh100. We also have a safe where we keep valuables," he explains.
Kimani also said they are faced with the challenge of ensuring that only legal goods are kept. Some clients, he said, bring stolen items to be kept for them and might disappear for a long time.
"There is no way to ascertain that a bag brought for keeping belongs to that client. It could have been stolen. Even though we use a hand-held scanner and physically scrutinise their bags to see the contents, this is not foolproof," added Kimani.
Ownership
When a luggage is received, Purity Kimani, who works at the shop issues the client with a receipt that states the terms and conditions of keeping the luggage. "One of the terms clearly stated in the receipt is that a luggage can only be kept for 14 days after which it is discarded if no one claims ownership," Purity informed us.
On a good day, Purity receives approximately 100 clients with the largest number being city residents and travellers.
Akello Odenyo
Related Topics