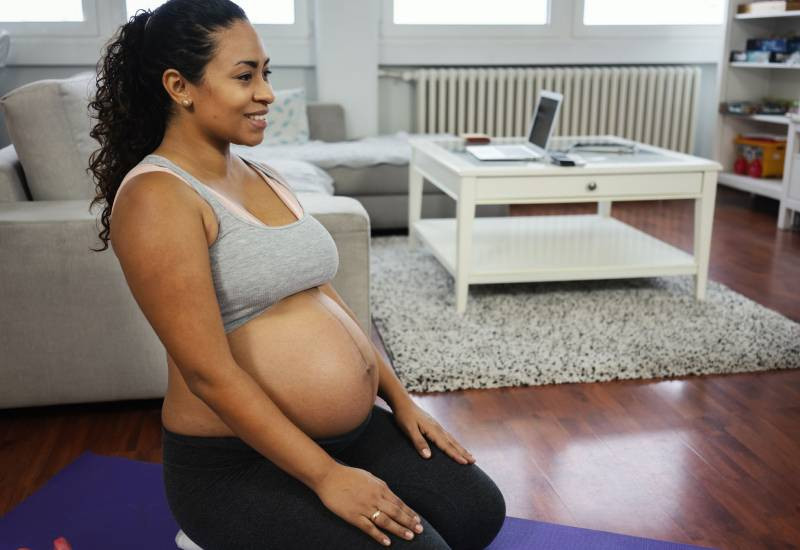 There are numerous dos and don'ts associated with pregnancy, and many expectant mothers choose to take extra precautions to avoid endangering their unborn child.
And one question that often comes up is whether or not pregnant women ought to exercise. After all, encouraging healthy living is the whole point of being in shape, right?
If you are reading this, you are probably here because you are wondering the same.
Should you continue with your regular routine or wait till the baby is born before renewing your gym membership?
Here are some things you need to consider before getting into a fitness routine:
Consult your physician
First things first, before you engage in any physical activity, you should consult with your doctor on whether or not it is safe for you to exercise or engage in any physical activity.
Once you get the go-ahead is when you can find the right exercises for you.
Time taken
If you are pregnant you should spend at most 30 minutes a day on your workout. Also if you haven't been doing any exercises in a while you need to make the transition gradual until you reach your 30-minute per day mark.
You can start with five-minute workouts, progress to 10 minutes and eventually you will get to 30 minutes but you should remember this is not the time to push yourself beyond your limits.
Types of exercises
Remember, your body can no longer take the kind of pressure you were used to before the pregnancy, this is especially true after you're 16 weeks along in the pregnancy and you're feeling the weight of your growing baby.
Also, avoid any type of contact sport or exercise that could easily get you hit or hurt.
Enrol on a fitness class
In most cases, people will enrol on random fitness classes and just roll with it but if you are not sure of what you are doing, find a hospital that provides fitness classes for expectant mothers.
These fitness classes will offer prenatal yoga and routines and the best part is your safety will be guaranteed at all times.
However, if that's not an option, get a gym partner like your spouse or friend, who can help you through the sessions and can be on the lookout to help you when your reach your limit or in case of an accident.
Drink a lot of water
Yes, you should drink as much water as you can before, during, and after your workout to stay as hydrated as possible.
Heat stress can lead to exhaustion and dehydration which is not good for you and your baby.
Listen to your body
You may have been a fitness junkie before but during pregnancy, this kind of motivation may need to take a pose. Do not assume any symptoms you get while exercising, for instance, a headache, dizziness, chest pain, nausea or even vaginal bleeding.
If you notice any of these symptoms, especially vaginal bleeding, go for a checkup immediately to ensure everything is okay, otherwise, take things slow.
Tip: Swimming is mainly recommended for pregnant women since the water will support the extra weight. Also, it is important to remember that each pregnancy is different and with unique demands. Do not attempt to emulate your friends or relatives who had an entirely different pregnancy journey and experience from yours.
Related Topics