Home
/
Parenting
Seven ways to help a child cope with anger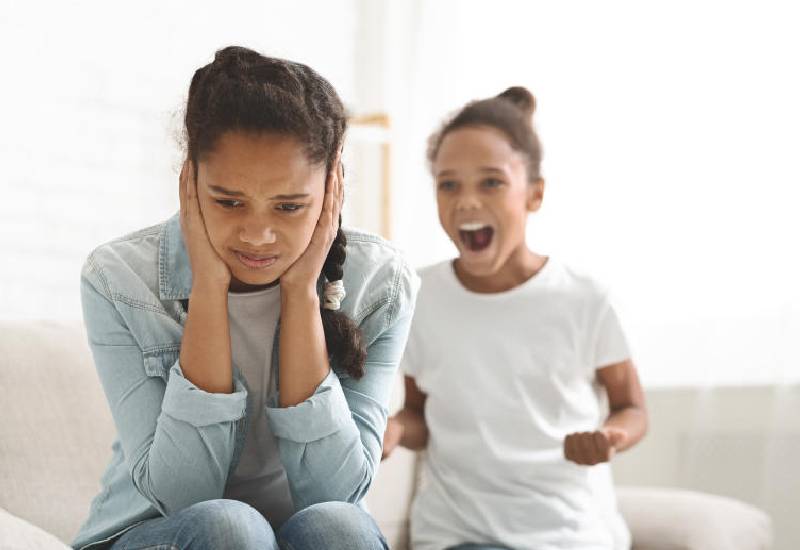 Caroline Njoroge explores causes of anger in children and the different mechanisms that can be applied to help a child cope with emotions of anger.
At the beginning of this year, in an incident that shocked the country, Nicholas Waruinge, his wife Anne Njenga, son, nephew, and a farmhand were found brutally murdered in the couple's home in Kiambaa.
During their funeral, the area MP called for investigation into the causes of anger in children. Is it a parenting problem or can we blame it on the content we have in movies and TV series?
Rise in cases of dormitories being set ablaze in schools around the country show there could be more to these actions than meets the eye.
What is that underlying issue beyond presumed indiscipline? What about children committing premeditated murder? What is triggering execution of these horrendous acts?
According to Alicia Donga, a teacher at Green Acorn Daycare and Kindergarten, children battling anger express their emotions in different ways.
"Sometimes a child doesn't want to take notes, sometimes s/he easily picks on other children or becomes extremely withdrawn. The source of the irritability can sometimes come from home set-ups," Alicia says.
She adds that a good teacher will call the child aside and investigate the source of the anger as opposed to openly shaming or disciplining the child.
"There are times a child can also express anger because of being bullied or humiliated in public. The only way to find the cause is to talk to the child in private. Children will rarely talk about what is disturbing them without someone intentionally probing to discover the cause", adds Alicia noting that when the source of frustration comes from home, it can also cause poor academic performance as well as low concentration in classroom activities.
Jane Wangari, a counselling psychologist, notes that children often develop anger issues due to frustrations caused by many reasons; from not having their way or having feelings of entitlement to feeling neglected at home or at school.
Take a quick survey and help us improve our website
Take a survey
This can lead to mental health conditions such as Obsessive-Compulsive Disorder, Oppositional-Defiant-Disorder, and Attention Deficit Hyperactivity Disorder (ADHD) among other conditions.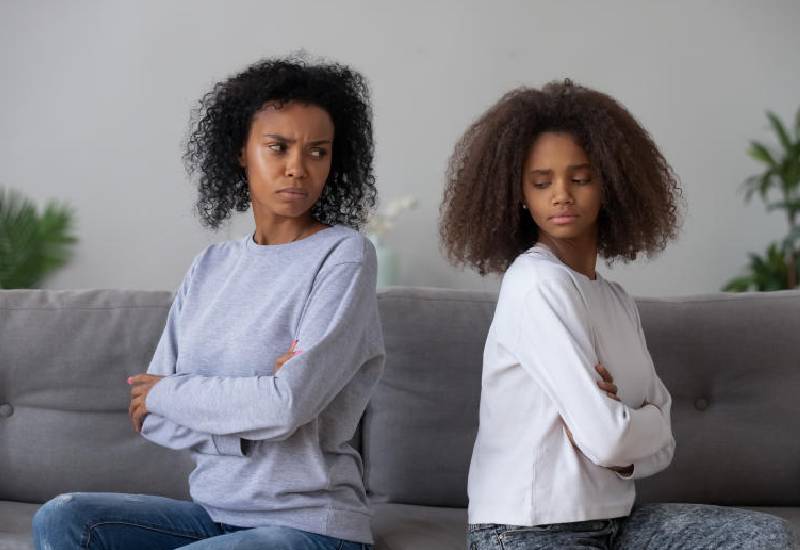 According to the counselling psychologist, there are a number of ways of dealing and helping children deal with anger.
1.Apply anger management techniques such a time-outs and teach them how to process emotions of anger in silence.
This also works well in training them on emotional intelligence skills that come in handy as the child transitions into adulthood.
2.Avoid giving in to tantrums and destructive behaviour by praising good behaviour and also being firm on rules so that the child knows what to expect and also avoids anger triggers where possible.
3.Understand what triggers the anger so that you can determine the best way to assist the child.
Difference in inherent personality traits can also mean that certain children are more prone to certain behaviours than others.
4.Prohibit children from engaging in violent games, activities or watching cartoons and TV programmes that have content centred on violence.
5.Always deal with the consequences of anger and irritability; after the tantrums deal with the aftermath immediately.
Discuss with him or her reasons for the behaviour and see what tools can best apply in handling the issue at hand. Seek to understand the triggers, don't be too quick to discipline by beating.
Trauma can be lodged in the subconscious mind e.g. because of molestation and the resultant emotion arising from unprocessed negative emotions.
6.Affirm on the strengths of the child in order to encourage them to build upwards on them and make them their milestones.
7.Don't capitalise on the children's weaknesses and shortcomings as this can result in anger or low self-esteem.
Intentionally, work towards instilling a positive attitude in children and teach them how to self-actualise as well as focus on their goals.
Angry children think everyone hates them, for example, children who perform poorly in academics are often put down by teachers and peers.
Instilling a positive attitude can help them be confident in themselves despite the challenges they face in life.
Related Topics