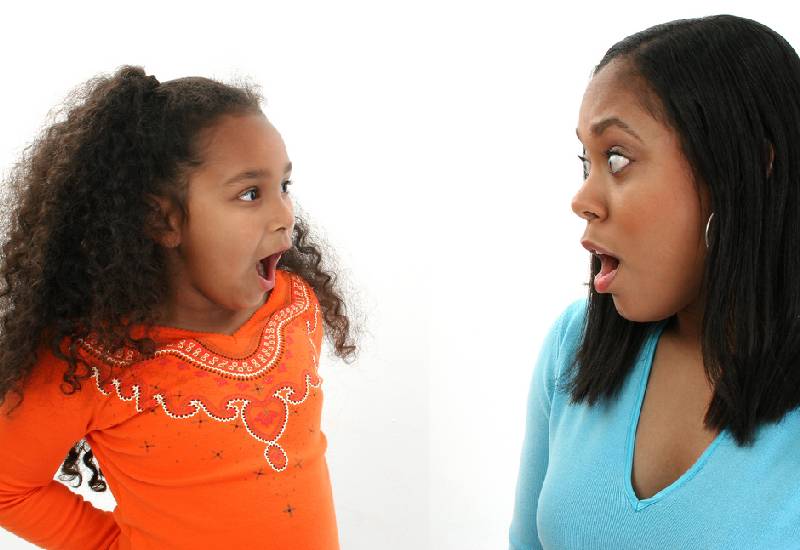 Kids sometimes experience breakdowns which may lead them into back talk. But can you truly blame them?
Many at times they are exposed to mindless adults, television or even other kids who contribute to this kind of behavior.
Having a child who talks back to you and other people can be quite stressful and you might end up feeling like you have failed as a parent. But most importantly, remember that how you deal with back talk is what really influences how the child reacts to it, whether they get worse or change for the best.
Back talk is not a reason to give up on your child. It is like any other indiscipline issue your child might be prone to.
It is important to find out what works best for your child before proceeding to deal with the situation. Whatever you do, you need not to ignore the matter but address it lest your children grow up thinking that back talk is normal.
So, rather than giving up on your child, let's see some of the ways you can be able to deal with the back talk.
i.Discipline
READ MORE
Back talk, like any other mistake, needs to be addressed. Make sure that your child understands that their actions have consequences. If you don't punish your child when they talk back to you then they are likely to continue doing it.
You can consider using harsh but not extreme punishments. They for sure will be upset but they will try their best not to repeat it again.
ii.Boundaries
Sometimes back talk is caused by lack of boundaries between the children and their parents. If your child doesn't respect you, it is very hard for them to respect others.
Make sure that you set clear boundaries and have consequences for them if they don't respect the boundaries. Let them understand that at no circumstance are they allowed to go overboard even if they are angry.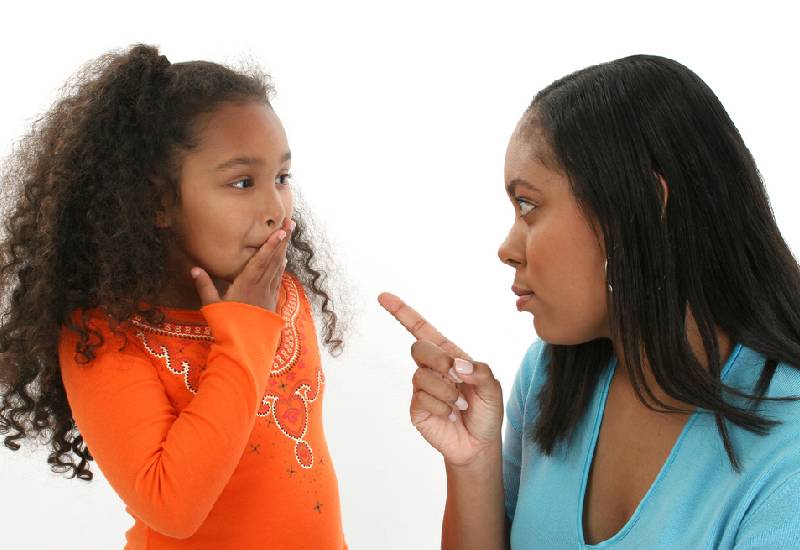 iii.Know the source
You can't deal with an issue if you don't know the source. Finding the source of their back talk gives you a better chance to deal with it fully. Look into the adults, children and TV or social media platforms they are exposed to. These things influence your child's character more than you can possibly imagine.
iv.Speak to a professional
Occasionally, some indiscipline issues might go beyond our capacity to handle them. If you have tried punishing and talking to your child and nothing has changed, you can consider seeking professional help from a counselor or psychologist to help you deal with the situation.
v.Be a positive influence
Remember, more often than ever children learn from their parents. We might have not directly talked back to our kids but how we deal with the people around us defines how our children deal with us and other people. As a parent, you need to avoid back talk in the house or in front of your children.
vi.Talk to them
Sometimes back talk is an expression of something more than just indiscipline. Your child might be experiencing a meltdown and you happened not to know and crossed their path thus being victim to their frustration.
If your child doesn't normally talk back to you but this one instance they do, you should try and find out what is going on with them and try to talk to them about it once they cool off.