Home
/
Parenting
My word: Do your part then let go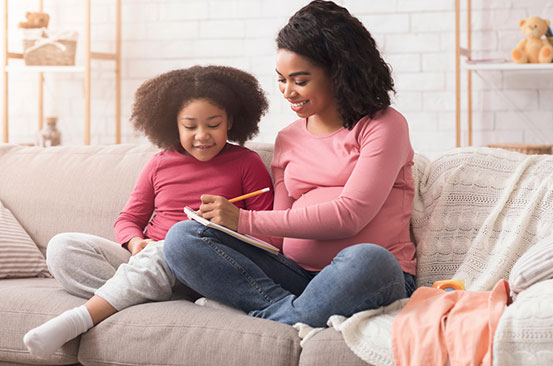 Two weeks ago, when I received news of the death of a dear fellow mother, I was shocked and heartbroken. And, on social media, where I first met this young and vibrant soul, I could see, from the comments of thousands of fellow women who grieved for her, that there was consensus on this one thing -- it was never meant to happen this way and it should never happen this way. No woman should die bringing life to this world.
But there is one other thing that made these women stay up at night and toss and turn in bed. The uncomfortable feeling that you might not have enough time to teach and mould your children -- to give them a chance to be the best version of themselves.
From how to economically boil your monthly beans stash to how to help your child with homework, there are some things that only women would fuss over to the point of posting questions on social media or making a blog or column entry about it.
Running a home is not easy. It should actually be a full time job. But we live in a world where it's nearly impossible for a family to survive on a single income.
So for five days a week, perhaps more, we delegate the role of running our homes to our house helps. In real sense, they are domestic managers. While we are away, we entrust them with all our worldly possessions (and the lives of our children) and head to work.
Deep down, it eats at us. The guilt. The worry. The fear. As mothers, we are slaves to our phones. We all know how we have saved those phone numbers. We dread the few seconds when we first pick up phone calls from our trusted (I'm crossing my fingers here) employees. We heave sighs of relief when it's just, "Stima imeisha!" or "Maziwa imeharibika!"
But we all know what bothers us the most. It is whether we are missing precious moments with our children. You always wonder if there is such a thing as the crucial five minutes when your child's future changed from being bright to dim. Is it that lesson in honesty that you missed? Will it be the one thing that means your child ends up at Kamiti Maximum Prison as an adult instead of the panel of the International Criminal Court, for example.
What if you missed a chance to ensure he had proper nutrition? Or that her handwriting was the best in class? Would your presence at home have prevented that fall that broke his leg? Or God forbid, that encounter with a stranger who harmed him in some way?
Hush mama. Say a prayer for your child. You have to learn to let go and let God.
Related Topics