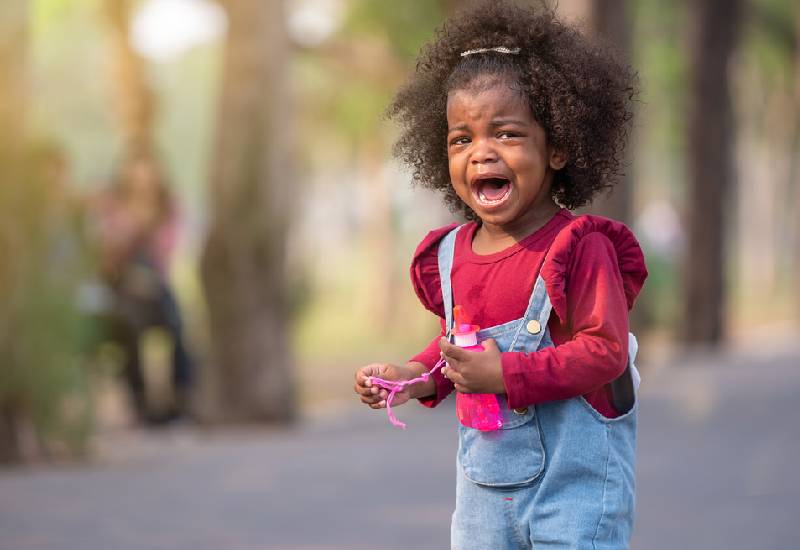 You need to leave for work and you will be leaving your child behind, mostly with a caregiver, for a couple hours until when you get back. You reach for the door and your child lets out a loud scream. They start kicking, whining - basically throwing a tantrum. As a parent you feel guilty and somehow embarrassed by how they are behaving but there isn't much you can do, or so you have convinced yourself.
First off, you need to understand that your child crying every time you are leaving them behind is a normal behavior. Normally, children don't like having to be away from their parents and since they may not know how to say goodbye, as a parent you have to bear the brunt.
These tantrums are a sign that they love you and even so, they still need to learn that although you leave you are going to be back. When they learn that you will be back, they begin to feel more secure and saying goodbye becomes way easier.
Mastering being away from their parents is one of the most important developmental tasks of the first three years of a baby's life as uwsparentingsupport.com explains. Teaching your baby how to cope with separation should start during the first months by occasionally leaving them alone for a few moments. Slowly you help them establish routines that makes it easy for them to embrace healthy separations as they grow older.
Below we share some helpful tips to help you take care of the goodbye meltdown.
Bring other caregivers on board
As one of the first steps in easing separation for your child, you need to introduce other caregivers to them so that they can practice staying without their parent(s).
In the long term, caregivers act and speak differently than the parents and this is helpful as the child will have to deal with minimal separation anxiety when they eventually start going to school and have to stay around people who are not their parents.
READ MORE
Consider coming up with a goodbye ritual
Having a goodbye ritual helps ease your child's anxiety and provide security. A ritual sends a signal to the child that it's time for you to leave.
There are several rituals you can come up with including a wave, a high five, a fist bump or two kisses.
When they start going to school, it will become even easier to say bye as they will have understood the ritual signal, only this time they are the ones leaving.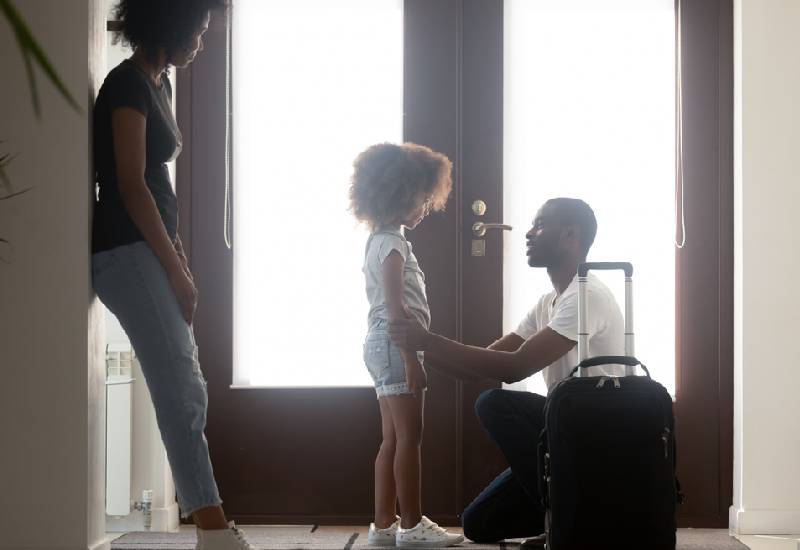 Constantly remind them that you will return
Every time you are bidding your child goodbye, remember to say to them that you will return. It is important that the child understands that parents always come back and constantly hearing it helps them grasp that although you are leaving you are going to be back.
A good number of parents are guilty of sneaking out so us to avoid a meltdown. Sneaking out is not good for your child as it sends confusing messages to them.
A good way would be to plan with your caregiver to redirect your child's attention if they go into a meltdown after telling them a quick goodbye and walking out. The caregiver may start singing their favourite song, engaging them in their favourite game or whatever it is that works for your little one.
Try your best and don't return
Don't let your child's meltdown lure you to get back (even if they are reaching for you) after you have left. If you come back after leaving, you are only giving the child an incentive to cry the harder and longer the next time you 'try to' leave.
Well, it might not be the easiest thing to do but remember that by not giving in to their crying, you are helping their development.
If you have to come back, repeat the goodbye and the ritual and remind them that you will be back. If possible, in children's terms, get specific about when you will return as this adds to the assurance.