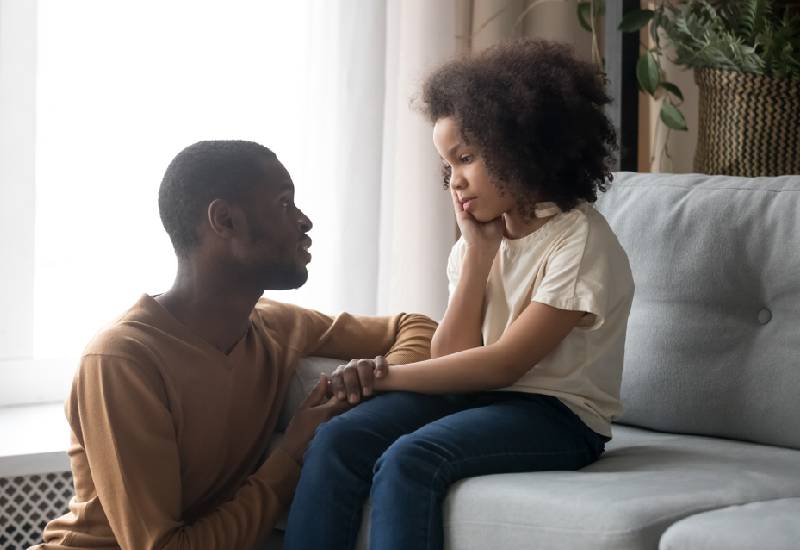 Anxiety is something that affects people across all ages. But, it's actually harder for children because they're not yet able to process all their feelings and deal with them properly.
Also, children have a hard time finding the right words to express themselves so this is another challenge parents have before they realize they are dealing with an anxious child.
First, you need to really pay attention to signs of distress like, having trouble sleeping and irritability to gauge whether they're dealing with an anxiety disorder or if they're having the usual butterflies from time to time.
From there, you can learn the right things to say and what you should never say to them when they're in that panicky state.
These are some examples you can use to calm them down.
I'm here, don't worry
It's hard for them to communicate how they feel when they're still triggered. They might be crying or tense and you first need to get them to calm down before saying anything else.
Since you're someone that makes them feel safe, they will be able to let those feelings pass and calm down. It would also help if you hugged them for a few minutes as you try encouraging them.
READ MORE
What's making you afraid?
A parent should take time to understand exactly where the problem is so that you can help them overcome. You need to encourage them to express themselves so that you can get to the root cause and effectively deal with it.
Maybe they're even feeling triggered in that situation because of a past experience so you need to look at different angles objectively.
I know how you feel
Acknowledge that their feelings are valid whether their fears are real or not because whatever it is they're afraid of has a real impact in their life.
Talk to them in a calm tone and make sure your full attention is on them.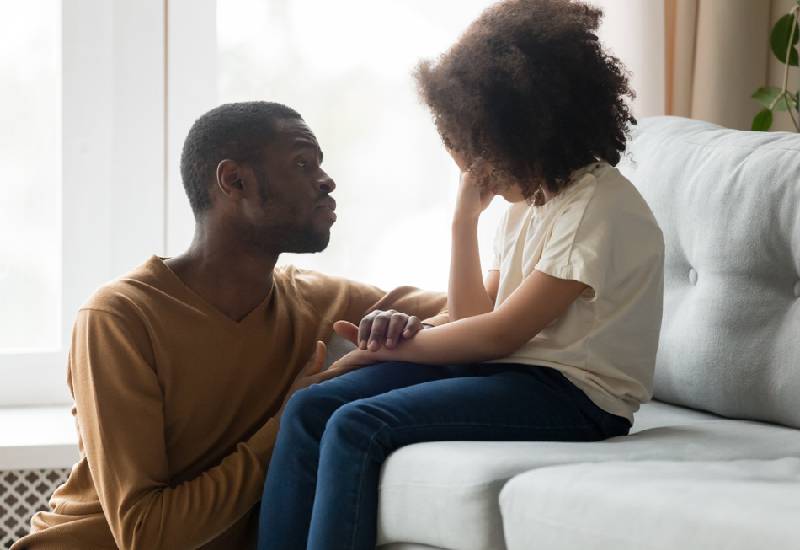 How can I make you feel better?
Don't assume that you know what they need before getting their input.
It will do more damage if you force them to do something you think will help which is why you need to engage them more.
Allow them to take control and add to what they've suggested.
This feeling will pass
This is way better than telling them 'don't be silly it's nothing,' or 'just stop being anxious.' There is no single person who has stopped feeling anxious by being bashed or criticized.
Effective communication is the best approach here and you should use those assuring words to let that intimidating emotion pass.
You are strong
Once they've calmed down and they're happy again, you should let them know that you are proud of them for being tough.
Anxious feelings are tough to overcome even for adults so this is a huge deal.
This is one of the techniques you can use to empower them to take control of their feelings and fears because you won't always be there to protect them. They will eventually come to understand that feeling anxious is part of life.