Lolita Bunde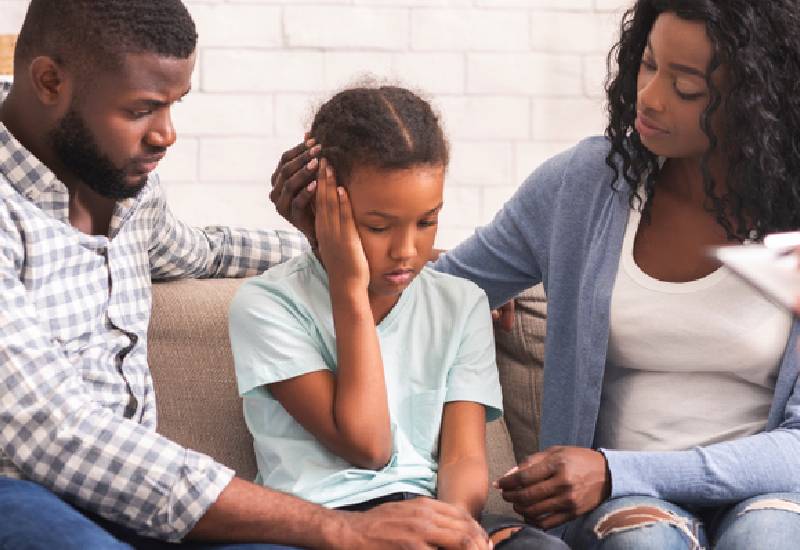 With the continuing effects of COVID-19 being felt around the world, parents are no exception to the heat. Since the first COVID-19 case in the country was reported in March, all schools have remained closed and parents have been bestowed with the inevitable responsibility of 'watching' their children every day of the week.
But just how good of a job are parents doing?
According to a recent study done by the Kenya Health System Survey, Machakos County reported approximately 3,964 teenage pregnancies between the months of January and May this year. It is prudent to note that these numbers hit a peak after March, when schools were officially closed due to the coronavirus pandemic.
Whereas the numbers were later dismissed by the Ministry of Education as being obnoxious, it is still a huge concern how the future of so many young girls got interfered with, an issue that needs to be addressed soon before more girls fall victim.
The Sex Talk
A good number of households depend on teachers to mould their children's lives. However, a teacher can only do so much in that path. According to child educators, parents do not give their children the sex talk early enough and more often than not children end up starting off on their own as teenagers.
Speaking to Eve, Faith Ogaya, a trainer in Adolescent Sexual and Reproductive Health Interventions, advices that parents need to avoid using derivatives especially when explaining sex and reproductive concerns raised by their children.
"Parents mess up by lying the moment their children start getting curious and start asking questions about their private parts. Why call a penis dudu? Children should know their sexual parts early enough, call a spade a spade," says Ogaya.
As early as when the children are two to five years, parents need to initiate talks on Child Sexual Abuse (CSA). Parents should teach their children, both boys and girls, the difference between 'good touch' and 'bad touch' since in most cases, children are abused by people familiar to them as Ms Ogaya elaborates:
"Your child trusts you more than anyone in the world. Create a safe space for them because at that early stage, you are all they have. Tell them that nobody should touch their private parts, and if someone does, they should immediately tell you. Do not reprimand them, be polite in your approach so that they don't end up coiling."
To most parents, it is the norm to give children the big sex talk probably when they are joining high school. However, there is a chance that by the time your child is joining high school, they might have already formed perceptions about sex, and in most cases, these are the inappropriate views they learn from their inexperienced peers or from malicious strangers.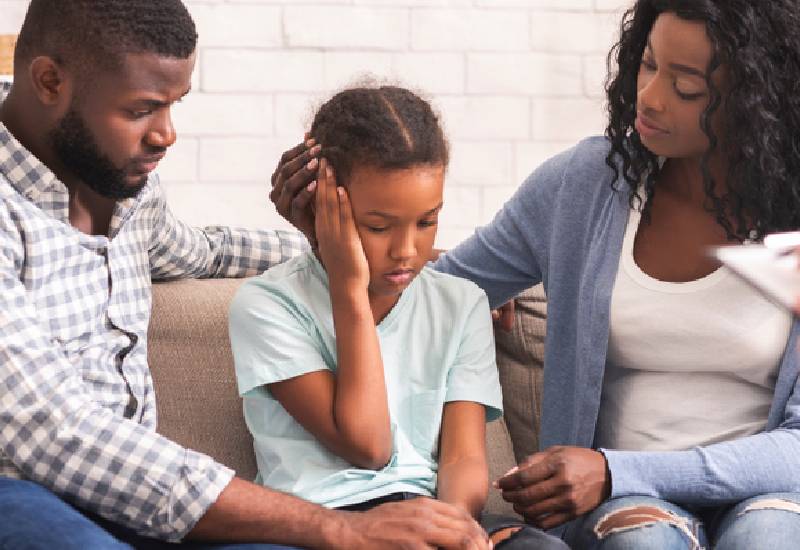 Racing against Technology
Considering the technological era, parenting has become a lot more complicated. Parents no longer have the luxury of teaching children about sex when they deem right or when they feel ready. Through the internet, children are learning about their reproductive health without the help and guide of their parents. Right now, when your child approaches you with questions about sex, be sure they already know the answers to most of the questions.
As a parent, you should not enable your child meeting and interacting with strangers on social media. Lay down some ground rules. Let them know what you expect of them and even the websites they are allowed or not allowed to visit.
Although you might be able to control and assess the kind of content your child consumes on the internet, this privilege of control slowly subsides when they grow older and get smarter. As thus you need to equip them with the right information before they wade off your guidance
Curiosity about visible changes
When children hit the age of ten and their bodies start going through visible changes. This spikes their curiosity and they will start seeking explanations and clarifications.
Sometimes they may not go to their parents thus it is good, as a parent, to be the first to initiate the talk. Parents need to explain the changes to their children without necessarily sugarcoating. While at it, parents also need to explain the changes that the opposite sex will also go through.
"Before initiating The Talk, inquire what they know about their bodily changes and sex. Ask them where they got the information they have and with that, be the authority on the subject. Broach on some of the implications of having teenage sex. Teach them to guard their bodies," advises Ms Ogaya.
If you've established yourself as open to discussing these topics, your child is probably going to feel more comfortable talking to you and asking you questions.
"Sex talks are hard to have with your child and the topic might be embarrassing. However, there is more risk in hiding information than actually saying too much. If you haven't started having the sex talk with your child, you should start now," adds Ms Ogaya as she urges parents to talk about sex as it is today:
"Do not leave your children to guess on their own. Without proper guidance, they follow their own intuition and fall prey to predators and teenage pregnancies. Do not raise your children like sex is a taboo in society."