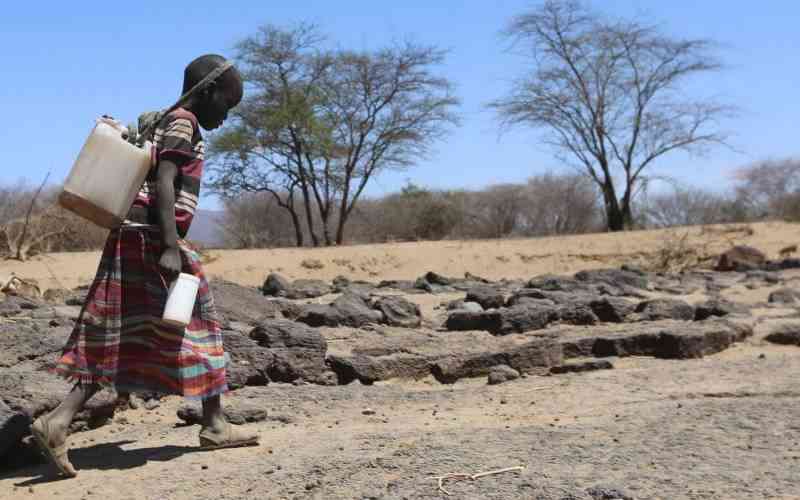 Voter apathy among young people has been witnessed across different counties in the just-concluded general election. The Independent Electoral and Boundaries Commission reported recently that the number of young registered voters has dropped by five per cent since the 2017 elections.
Asked why she did not participate in the election exercise, a 27-year-old young woman was quoted in one of the dailies saying, "I have no interest in voting, because the government puts themselves first rather than us".
She represents the youth who may have lost interest in the leaders who they look up to to create a safe space for them as far as job security and financial stability is concerned. Instead, the youth grapple with high cost of living, unable to afford proper meals due to increases in prices of food. The youth have also been hurt by inflation, which hit 7.9 per cent in June up from 7.1 per cent in May, according to Kenya National Bureau of Statistics.
As the world marked International Youth Day last week, Kenya and her bulging youth constituency were caught between the anxiety created by the elections and an ongoing hunger crisis that has put the lives of over 4 million people at risk of starvation in 23 counties.
According to the National Drought Management Authority, 4.1 million people are in need of food aid, including 0.9 million children and 134,000 pregnant and lactating mothers who are affected by acute malnutrition.
Further, conflict and insecurity in some counties such as Turkana, West Pokot, Laikipia and Baringo due to diminishing natural resources such as water and grazing land has increased the vulnerability of children, girls and young women.
The worsening drought situation has left most water sources in the affected areas, especially the ASAL counties, dry with girls and young women having to trek long distances in search of water for their households and livestock, while the boys and young men graze the livestock.
With the increased needs against limited availability, the cost of water has skyrocketed abnormally putting children, more so girls, at risk of dropping out of school and ultimately engaging in child labour. When girls drop out of school due to food insecurity and lack of meals at school, they are more likely to be married off or getting impregnated.
This ends their education prematurely. While cases of malnutrition continue to rise due to food shortages, the girls who fall pregnant end up giving birth to babies with poor health.
In addition, there is a likelihood of young women engaging in transactional sex has increased immensely as they struggle to fend for their children and households.
The reality of the hunger and the impact it has on children and young people, especially girls and young women, exposes the underbelly of existing gender inequalities that limit the realisation of their full potential. With only eight years to the deadline for realisation of the Sustainable Development Goals (SDGs), we should not ignore the potential of young women and girls in solving the world's most pressing problems such as poverty, climate change and hunger that is threatening millions of lives in Kenya today.
Amidst the menace of drought and hunger, we need to device innovative interventions such as school feeding programmes to boost school enrollment and attendance for girls and young women. This should be further sustained by providing their families with support to generate income and build strong financial foundations that will enable them keep the girls in school.
Organisations need to work in collaboration with relevant government agencies and institutions of learning to strengthen child protection mechanisms for sustained wellbeing of the children both in schools and the affected communities.
As they advance their education, there is need to provide the girls with career guidance. According to the World Bank, every year a girl stays in school boosts her future wages ultimately increasing her chances of lifting the living standards of her family and the community.
Technical and vocational training centres such as the Hyundai Dream Centre, a project of Plan International in partnership with Hyundai Motors at National Industrial Training Authority set up an automotive vocational training for underserved youth to nurture a steady pool of skilled automotive talents, among them young women.
Education, is the surest way of ensuring gender equality, enabling more girls and young women as leaders that contribute to decision making processes such as solving global hunger, and ultimately supporting the realisation of the targets for SDGs.
Related Topics