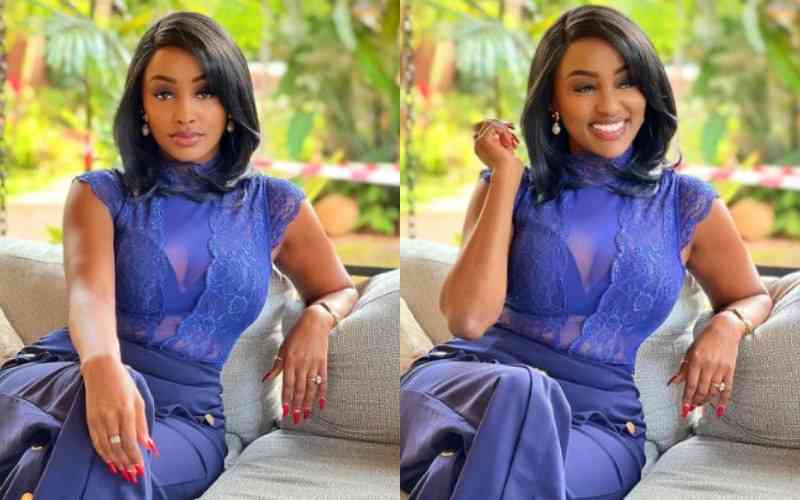 Marini Naturals founder Michelle Ntalami has advised Nairobi residents to focus on creating wealth instead of chasing love.
Through a post on social media, Ntalami added, "…wacha kazi ya roho ibaki moja."
"If you're living in Nairobi the day you realize that money is your soulmate and not someone's child is the day your problems will disappear," she wrote.
There has been a lot of interest around Ntalami's love life of late in January she came out to address her relationship with rapper Fena Gitu after they were spotted together at an undisclosed holiday destination.
While speaking to Milele FM presenter Ankali Ray, the entrepreneur clarified that she has known Fena for years and they are very good friends, having worked on several projects together.
"All I can say is Fena is a very good friend of mine and everybody knows about that. We have been friends for years…we've done projects and we have a good working and friendship relationship," she said.
When asked whether she is straight, Michelle said she is attracted to masculine energy and men can shoot their shot.
"There is nothing to hide about my sexuality…I am androsexual and that means I am attracted to men or masculine energy and so men can shoot their shot because they are within the bracket of what I am attracted to.
"People see me with a lady and assume that's only what I like but that is not the case," she said.
Androsexual refers to a person who, regardless of their gender identity, is sexually or romantically attracted to masculinity.
People who identify as androsexual may find themselves attracted to masculinity rather than people who identify as specific genders or sexual orientations.
Related Topics