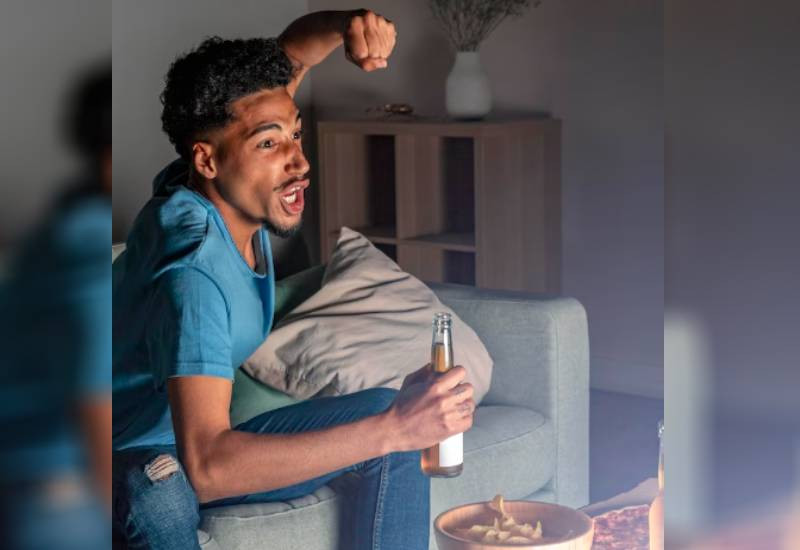 For many men, the arrival of football season is an eagerly anticipated event.
However, for those who find themselves benched, mostly women, this time can be filled with feelings of loneliness and disconnection as partners become engrossed in the sport.
But fear not, being a football widow does not mean sacrificing your happiness. This offers a unique opportunity for self-discovery and self-care. Embrace the concept of "me time" and use this period to focus on your interests.
Engage in activities that bring you joy whether it is swimming, farming or hitting the gym. Remember that nurturing your individuality is essential for overall well-being. Otherwise, you may start feeling resentful towards your partner.
Although he or she may be engrossed in football, it is crucial to maintain and foster social connections outside of the relationship. Plan outings with friends, attend social gatherings or join clubs and groups that align with your interests.
Not only will social connections provide support, understanding and a sense of belonging, but they will help to distract you as you navigate this phase with positivity.
Use the football season as an opportunity for personal growth and development. Take up a course or workshop to enhance your skills or learn something new.
Setting personal goals and working towards them can instill a sense of achievement and fulfilment. This will have an impact on your self-esteem as you expand your horizons.
That said and done, communication is the foundation of any healthy relationship. If you are feeling neglected or abandoned during this time, communicate your feelings openly and honestly with your partner.
Share your need for quality time and attention, and discuss ways to find a balance that works for both of you.
Just like a football team strategises for a game, create your game plan for the football season.
Set realistic expectations and establish a routine that accommodates both your partner's passion for football and your personal needs. This way, you can find harmony and avoid unnecessary conflicts.
If you find it challenging to share your partner's enthusiasm for the game, try engaging in active support. Join them during a game, learn more about the sport or participate in related activities together.
This shared experience can strengthen your bond and create new memories. And who knows, you may end up loving the game.
Related Topics