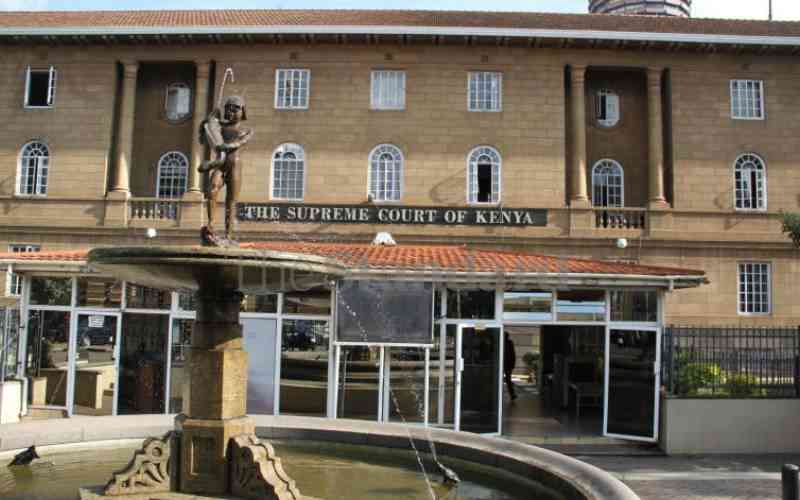 The push for gender equity got a boost after the Court of Appeal declared that it is unconstitutional to have more than two thirds of the same gender at the Supreme Court.
In the landmark ruling, the first of its kind after several attempts, Court of Appeal Judges Agnes Murgor and Jamila Mohamed declared there can be no more than four members of one gender sitting at the Supreme Court.
"Taking into account the spirit of the Constitution, the history of the gender and equality provisions as well as the historical context will result in a finding that the Supreme Court cannot have more than four members of one gender," ruled the judges.
The judges argued the Judicial Service Commission made a mistake in 2016 when three vacancies emerged at the Apex Court and instead of appointing more women to meet the gender threshold, the commission failed the test by having more male judges.
"With seven members, it is apparent that when five members of the court are of one gender then no matter the mathematical maneuvering, be it expressed in decimals or fractions, it would still result in more than two-thirds being of one gender which is unconstitutional," ruled the judges.
The dispute arose in 2016 when the JSC appointed former Chief Justice David Maraga, Deputy Chief Justice Philomena Mwilu and Justice Isaac Lenaola to replace three judges who had retired.
Lawyer Adrian Kamotho then filed a petition at the High Court arguing that the appointment of Justice Lenaola was unconstitutional since it made the composition of the Supreme Court to have more male judges against two.
Dr Kamotho argued that the JSC should have reserved one position at the Supreme Court for a female judge. However, the High Court dismissed his petition on account the matter had previously been settled.
Related Topics