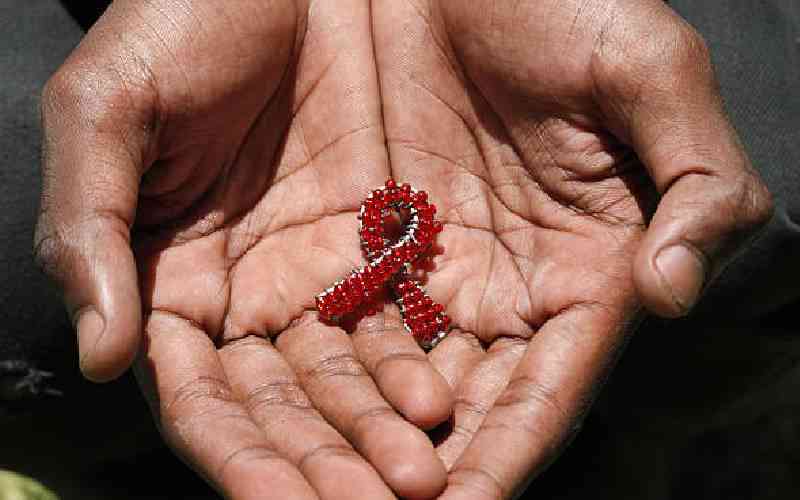 Over 30 years since the first case of HIV was reported, Kenyans are still grappling with the stigma associated with the virus. The only difference is that this time, stigma is in healthcare facilities.
Despite the strides made in HIV prevention and treatment, Persons Living with HIV (PLWHIV) have also decried the rate of discrimination that affects adherence to treatment.
Doreen Moraa, an HIV advocate said many people living with HIV feel frustrated as healthcare workers treat them badly, or talk to them in an unfriendly manner.
Moraa said at times people living with HIV miss their medication because they face stigma at health facilities. "This discourages a patient from visiting when they need help and that could be one reason why some lose adherence," she said.
Although some healthcare providers are overwhelmed, Moraa singles out medics who harass those who have been on ARVs for long but have not achieved viral suppression. "They never bother to find out if they have had opportunistic infections," Moraa said, adding that some medics resort to changing the line of treatment instead of addressing the issues leading to viral spike or lack of viral suppression.
She said there should be a friendly environment for young people and mothers who are a key population in reducing HIV infection.
Young mothers, said Moraa, get embarrassed when medics stare at them because their viral load is high even though they are on medication. "It is not uncommon to hear some nurses commenting 'this one is not taking her treatment, she wants to spread the virus to her child' yet the mother failed to visit the clinic because she did not have bus fare," Moraa said.
Burgwen Muthoka, the coordinator of the Rescue Team for HIV in Kibwezi, Makueni County, said that some healthcare providers lack proper communication skills and end up making patients feel judged for being infected.
"We have been holding sensitisation workshops so they can be friendly to people living with the virus while helping them understand the need of adhering to medication," Muthoka said. "We also encourage them to be more understanding as most people living with the virus have not yet fully accepted their situation."
The Kenya PLWHIV Stigma Index Report 2021 indicates that stigma is rife at health facilities. This includes gossip or talking badly, disclosure of one's HIV status without their consent, denial of dental care and physical and verbal abuse besides advice to abstain from sex.
Stigma related to gossip and talking badly was at 14 per cent for men and 13 per cent for women. Disclosure without consent at 12 per cent for both men and women and avoidance with men at 10 per cent and women at 9 per cent, physical abuse and advice not to have sex at 11- 14 per cent and verbal abuse at 10 per cent.
The National Syndemic Diseases Control Council (NSDCC) formerly National AIDS Control Council has been conducting training and sensitisation sessions for healthcare workers on the rights of PLWHIV and the need to deliver services without prejudice.
Related Topics