Dorcas Muga-Odumbe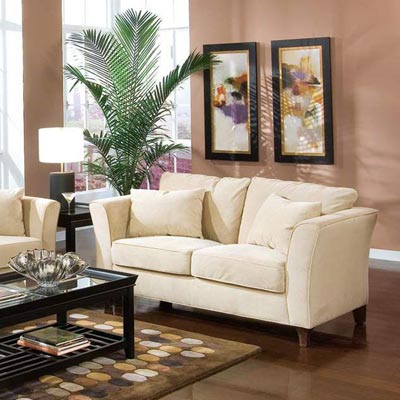 There are many ways of getting information on how to decorate your home. From the Internet, magazines, books and TV shows, women are spoilt for choice. Rarely are we, however, told about how not to decorate. What would an interior decorator say about the state of your home? A chat with some women whose homes stand out came up with the following tips on the dos and don'ts.
1 Always make your own choice. Use an interior decorator, but ensure your home is a reflection of who you are. Never be afraid to trust yourself regarding a design decision you are truly passionate about. Seek suggestions, but the final decision should be yours.
2 Never choose paint from a paint chip. The paint might look great in the shop because of the lighting, you maybe disappointed when you use it at home. Decide on a colour, then buy a small quantity and paint a section of your wall to see how it looks with natural light. You could also paint a piece of wood to test it if you fear messing the wall. Always choose your carpets, fabric and upholstery first before you paint.
3 Never buy fabric, carpets, or paint on your first visit to the shop. Get samples and carry them home to see how they look like in your home.
4 Colour is important and you should not overlook it. Select a colour scheme that creates the atmosphere you want. Go for coordinating colours that have the same intensity.
5 Avoid trends: Don't just buy something because it is trendy. Trends come and go; invest in classic pieces that will last you for a while. If you love the trends, then go for the cheaper ones because they will run out of fashion within no time.
READ MORE
6 Scale: The arrangement of furniture in showrooms is great. Your home is most likely not the same size as the showroom. Buy furniture that will fit into your room. Have fewer large pieces for your home to look less busy.
7 Mix and match: Just because everything in the showroom matches does not mean you have to buy them all (read sofa, coffee table, ottoman, dining table etc).
8 Too much of one theme, for example animal print, can look overdone. You can use a few accent pieces like throw pillows or blankets.
9 Scattered knickknacks: The worst thing you can do is placing your knickknacks randomly around a room. Have a few and rotate the display occasionally. Display them in groups so that even the insubstantial ones stand out.
10 If you must have plants in your room, they should make a statement, otherwise they belong to the outdoors.
11 Quit when it is time to do so. Some people never have enough of furniture and artwork; they keep adding them until the room is too crowded for anyone to move around. Simplicity is the trend now; clear out the clutter from your room and let it breath.
12 You can never do it all at once. If you can afford it and purchase all your items at once, you will get instant gratification but with time, it will wear out. Be patient as you build a collection.
13 Do not be a copycat. Do not recreate someone's space into your home; satisfy your wants and needs, not theirs.