Home
/
My Man
Ligi Soo: The making of a business deal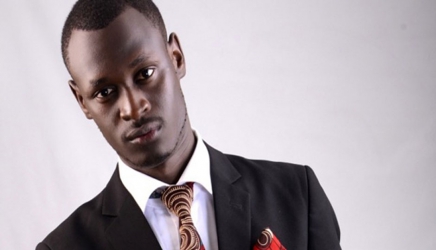 One day last week, I woke up early and posted on Instagram: "Breakfast at 5:12am, ugali, nyama and chai."
One of my teachers once told me that breakfast is the most important meal of the day, and I've taken it seriously since I first heard it.
My posts tend to get quite a number of replies, but one comment got me: "King Kaka, you always motivate me. I am currently unemployed and I feel like I have really good ideas on how I can make the music industry in general work even better. I am not saying it's bad, but it could be better. Kindly get back to me, even though I know you get so many DMs (direct messages)."
These questions around motivation really inspire me because they remind me of a phase I went through right after high school when I had crazy ideas.
Back then I asked myself: how many other people are sending Facebook messages to the people I call my mentors? And how many will get replies?
That's when I changed tack.
Fact number 1: did you know that King Kaka is unemployed?
We might argue on this one, but it's true, I am unempl oyed. I may wake up in the morning and set my own rules, but the fact that I have Kaka Empire running and there are employees under me means I am not employed. That has been one of my motivations. As a result, I have to make sure my work ethic is on point.
Read between the lines
Anyway, back to the phase after high school. I came to realise that despite my having all these ideas, no one would come to me – I had to create opportunities for myself.
At that moment in time, I had just released my song, Ligi Soo, and it was doing well.
I am a huge Gor Mahia fan, so there was a day I had planned to go to the stadium to watch a match between Gor and AFC Leopards. However, I got late coming out of a studio session, so I decided to enter the nearest pub and watch the game from there.
By the time I settled down, Gor had scored two goals to none, and the game had gone into half-time.
That's when I saw – or rather, heard – an opportunity.
After the mid-match analysis and just before the teams came back to the pitch, they played a certain instrumental that in my opinion did not resonate with what Kenyans are about.
From the perspective of a fan, I would have loved to watch and listen to a Kenyan song in between breaks. From a musician's perspective, Ligi Soo would be perfect. From King Kaka the businessman's perspective, I saw a big, fat cheque.
I decided to roll a plot into motion. I started out by looking for the agency that handles SuperSport and the Kenyan games. I finally got a name.
With the investigations that I carried out, it seemed like he didn't own a mobile phone or have an email account – or maybe I was just talking to the wrong people.
Fortunately, I'd heard he was going to Mombasa, so I decided that would be how I'd get him. I had unfinished business at the Coast anyway, so I boarded the same flight I'd heard he'd be on.
Attack
"Ladies and gentlemen, flight 347 to Mombasa leaves in the next 30 minutes. Thank you for choosing to fly with us," I heard over the waiting bay monitors.
That's when I knew I had a small window of opportunity to speak with him.
I already knew a few facts about his growth to becoming the agency CEO, so that's where I started. I told him that he really motivates me and I would like a chance to be mentored by him.
Just before we boarded the plane, he had handed me his card and gave that familiar 'bye' – you know, the one that shows you are buddies.
The strategy
Two days later, I called him up. I'd read somewhere that he was a morning person, so I called at around 9am and booked a meeting. After the meeting, he said: "I'm really impressed with what you came up with in a short period of time."
Let me take you into the details of that meeting: I arrived really early because time equals money, and I didn't want to make a poor first impression. I also turned up with a team – my manager and my public relations manager. And throughout the presentation, we all had different talking points.
The pitch was that the Kenya Premier League is a big league, and since my song Ligi Soo had its fans, why not make it a soundtrack to the league.
And with a detailed report and research, I landed the deal.
Now back to my friend who sent the DM, I hope you read this article. Don't wait – start!
The writer is an award-winning artiste and entrepreneur.
Related Topics