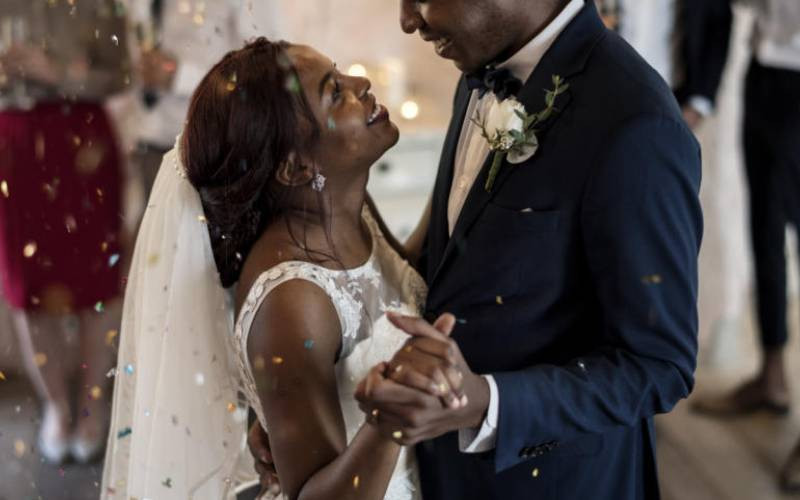 Not all people at a wedding function have good intentions. Some are actually spies sent by enemies of the bride and groom to investigate whether the wedding was a reality.
There is also the bride or groom's ex whose presence causes jitters about their real motive. Here are ten unusual people you are likely to meet at a Kenyan wedding function.
The jealous Ex
Ever since they left each other some 10 years ago with her boyfriend, she has been trolling him on social media and following his life trajectory. She knows all his movements, his wedding plans including the venue. On the wedding day, she is among the first guests and makes sure she is dressed to kill, besides sitting on the front seats, reserved for families. Her presence changes the bride's mood during the entire occasion as she gets suspicious of her real intentions.
The spy
She comes from kamati ya roho chafu consisting of members who never thought you will ever ever get married in church. Her presence there is to verify whether the wedding rumours were true. You will always see her taking short video clips which she sends to her fellow members who are also following the proceedings from some other place.
The pessimist
This is one belongs to the crew of people supporting the phrase wataachana tu. He is merely at the wedding to assess the cost of the entire wedding and imagining how this will go to waste once the couple gets divorced, which to him will be in a few months' time. "Watu wakiharibu pesa hivi kwa harusi, wakiachana si itakuwa hasara sana," he is always overheard telling random people once the wedding is over.
Gate crasher
He just invited himself to have a good moment of the function without having contributed anything. This is despite the fact that the wedding was an invite-only function owing to budget limitations. However, for him, he thinks that he has every right to be in the programme since he is a close friend or associate of the groom. He will even beat every obstruction including tight security checks to ensure that he penetrates through.
Complete idler
This one comes to the wedding function to pass time. She gets to enjoy the free entertainment especially after officiation of the ceremony and stays until late hours when the ceremony comes to an end. For her, the ceremony accords her the opportunity to have a good time without spending a cent.
Mkono gamu
He will never, by any chance, remember to carry any gift to reward the newly married couple. If he does, it will not be anything beyond Sh50 which he cheekily puts in a big, unnamed envelope to hoodwink other people that he has given out a good reward. They also promise to clear their big pledges during the wedding planning period but ended up doing nothing. You will often overhear him say "si bibi ni wake, kwanini tumchangie" (Isn't the wife is? Why should we contribute for him?).
The bench marker
She always has a vision to one day do a big and lavish wedding. Accordingly, her presence at the wedding is to learn how weddings are done and get tidbits on how to make her better. She will not be really focusing on the wedding couple and their vows. Rather, her focus will be on the the colours used, the food mix, the MC, mixtapes, maids and so forth and so on.
Kamati ya tumbo
He has no relation to the bride or groom but attends the wedding anyway up to reception point yet he contributed absolutely nothing. His real intention is to have a feast of the food prepared for the function. He is always the first one at the food line and makes sure to serve himself until the plate is extra full.
The wife-seeker
This one specifically comes to the wedding to seek a marriage partner among the brides' maids choir or random girls among the guests. You will see him busy seeking attention from girls and wanting to know more about them. He considers this as a perfect hook-up place since there are different girls to sample from; many of who are also looking for marriage partners.
The fault checker
She just goes to the wedding to check what is not done right. She will claim the ceremony was hurried and try to explain why weddings should not be done in a hurry. She will fault the colors used with arguments on why they are not good at all and why the committee failed in preparing enough and quality meal befitting their status.
Related Topics