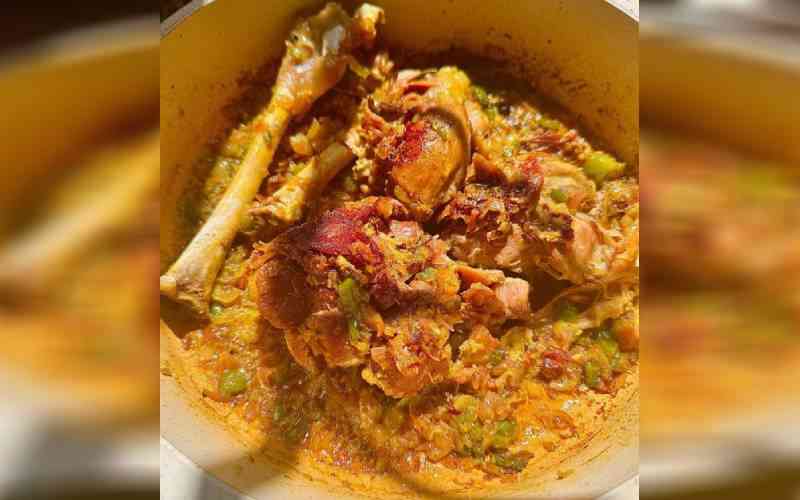 This mbuzi 'goat leg' is delicious and super tender fall-off-the-bone. Here is what you need: -
1 whole goat leg
Salt to taste
1/4 cup brown vinegar
Water for boiling
Put all the above ingredients in a pressure cooker and cook for about 30-35 mins or until the leg is tender.
For sauteing
3 tablespoons oil
1 tablespoon minced garlic
2 onions diced
1 capsicum cubed
1 teaspoon curry powder
1/2 teaspoon black pepper
Salt to taste
In a non-stick pan add the oil. Saute the garlic, onions and Capsicum add the curry powder, and black pepper and give it a good mix until it's nice and fragrant, add in the cooked goat meat with its broth covered and cook until all the liquid is evaporated and the goat is browned on the sides. Serve with ugali or rice.
Related Topics