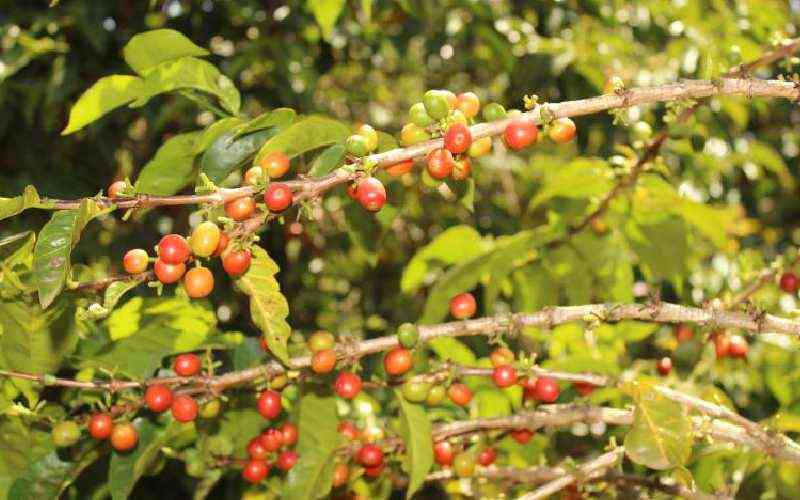 Leadership wrangles threaten the success of Meru County's biggest cooperative union.
At the heart of the brewing wrangles pitting members of the giant Meru Central Coffee Cooperative Union (MCCCU) are properties worth multi-million shillings, centrally in Meru and Nairobi counties.
In Nairobi, its most iconic property is Imenti House in the central business district while in Meru town the union owns Maccu House.
It is affiliated with 34 societies, with 97 wet mills. With a membership of 93,687 men and 58,958 women, it is led by 63delegates elected from the 34 societies who also elect seven directors and three supervisory committee members.
A section of members from the 34 societies that form the union is opposed to the continued leadership of MACCU, led by its chairman, Ephantus Majau.
They claim Majau and a few top managers are disposing of properties worth millions without consulting them and keeping them in the dark about how much revenue the union had generated from various properties.
In addition, they claim the union managers were on a loan-taking spree and wondered why it was so yet the union was generating enough money to sustain its operations and make profits.
At a meeting in Meru town members from five societies said they were speaking on behalf of 5,000 members, and called for a forensic audit of the properties owned by the union, claiming they were not getting anything from their investment in form of shares.
Geoffrey Ndumba, from Kianjuri society, said their forefathers played a key role in forming the union in 1952 and made it to the giant organization it had become, but mismanagement now threatens its existence and livelihoods for members.
"Our forefathers from coffee and dairy societies formed MACCU and it grew. The management is just taking loans and when we demand answers we are told it's to offset other loans," he said, adding that the last dividend they got was in 2017.
Haroun Ndubi who delivers his cherries to Kiamiriru factory said they were "very angry" because their grandparents and parents started the union and made it grow, but it was now threatened because the management was now disposing of its properties without consulting members.
"We are concerned that our properties are being sold as we watch. Our petrol station has been demolished after the land was leased. Our parcel of land at Miringa ya Kiguo is being disposed of yet we have not sanctioned it," he said, adding that they had applied to the Commissioner of Cooperatives to intervene.
He said concerned shareholders had asked Meru Governor Kawira Mwangaza to intervene.
"MACCU has a lot of buildings and other properties that are being disposed of. We want a meeting convened through the county government for us to get answers."
Samson Thuranira accused the management saying they do not get any dividends from its investments in maize and dairy processors.
"As farmers, we do not get anything. Our forefathers are dead and we are getting old. What are our children going to get? We are crying for our rights?" Thuranira wondered.
But MACCU Chairman Ephantus Majau has defended the board against accusations of disposing of properties and assured farmers their investments were safe.
Mr Majau claimed their detractors were a dissatisfied lot that lost in the recent board elections.
Majau who has been at the helm of the union for eight years said when he took over the union had assets worth Sh500m which had grown to the current Sh1.1 billion.
He said the asset base now stands at Sh2.1b and told off those against his team's leadership.
"Those in doubt can invite the relevant agencies to peruse our accounts which will reveal resources had been managed well," he said.
He said they took a loan to refurbish the Imenti House in Nairobi. Among the union's recent investments are the Sh500m Avenue Mall at Gitimbine and a new Sh300m hotel in Meru.
He accused his opponents of inciting farmers. "I am inviting the county government and the Ethics and Anti-Corruption Commission to investigate the matter to unearth the truth. Farmers should rest easy knowing their investments are safe."
Related Topics