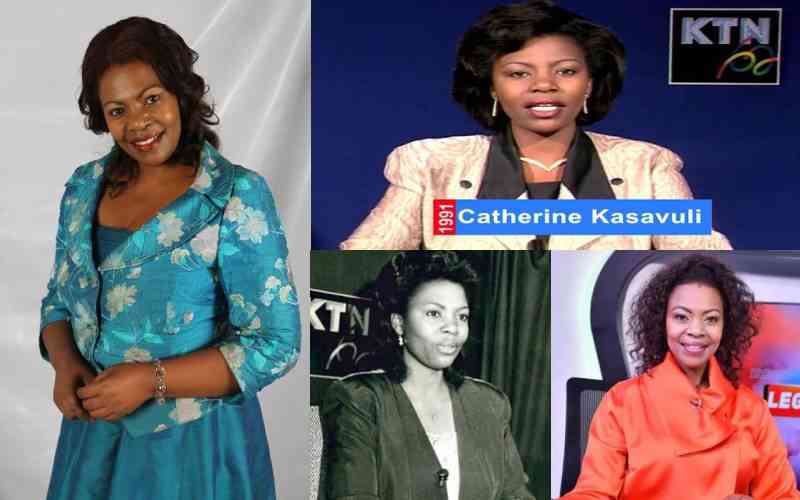 Catherine Kasavuli's name is synonymous with broadcast television in Kenya. She was a friend, that aunty, that mum who for over three decades was in living rooms across the country every evening.
It is no doubt that she was awarded the Order of the Grand Warrior (OGW) medal by the late President Mwai Kibaki in 2008 in recognition of her outstanding service.
While enjoying her return to work at KBC, Kasavuli fell ill and was admitted to the Kenyatta National Hospital for what was later diagnosed as cancer. After fighting a good fight, she passed away on December 29, 2022 at the age of 60.
Eulogised by many with fond memories, her farewell marks the sunset of one of the iconic media personalities will forever remember. Yet, in her greatness, it is evident that Kasavuli remained humble, even keeping her roots and cultural values as that girl from Zululu.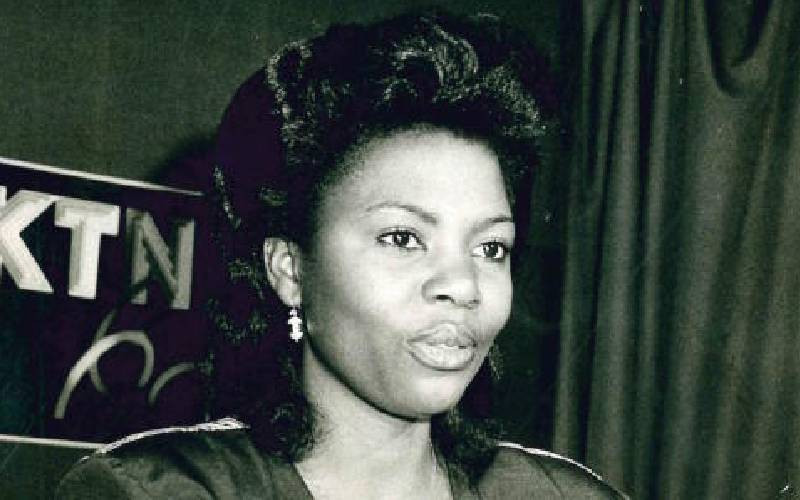 The girl from Zululu, Vihiga County has gripped the imagination of all on her sunset as the world reflects on the life of this iconic humble lady - who had it all.
Her mother, Rachel Inyangara describes the late journalist as a gift from heaven whom she cherished her time with.
"My angel, my precious jewel, perfect gift sent from heaven and now taken back to heaven, I love you. I miss you. God gave me the best child, the most obedient, most loving kid, kind, caring Tina. I will forever cherish our moments together," she told friends and family during the requiem mass held in Nairobi.
Her elder sister, Lois Anyoso remembers her as a respectful child, adding: "We lived well with my sister. Catherine was my small sister whom I cared for deeply from the very start. She was obedient and respectful."
Kasavuli's son, Martin described her as a happy soul who smiled until the end.
As eulogised, in February 22, 1962, Ezekiel Kasavuli Agingu and Rachael Inyangara Kasavuli, welcomed their fourth child - a daughter - whom they named Catherine. She would grow up in the Nairobi West area for most of her young life.
Described by her friends and those close to her as a bright, expressive, and eloquent young girl with an enthusiastic sense of humour, Kasavuli briefly attended Langata Road Primary School before settling at Nairobi South Primary School. She attended Ngara Girls High School for her secondary education. She enjoyed swimming and sewing.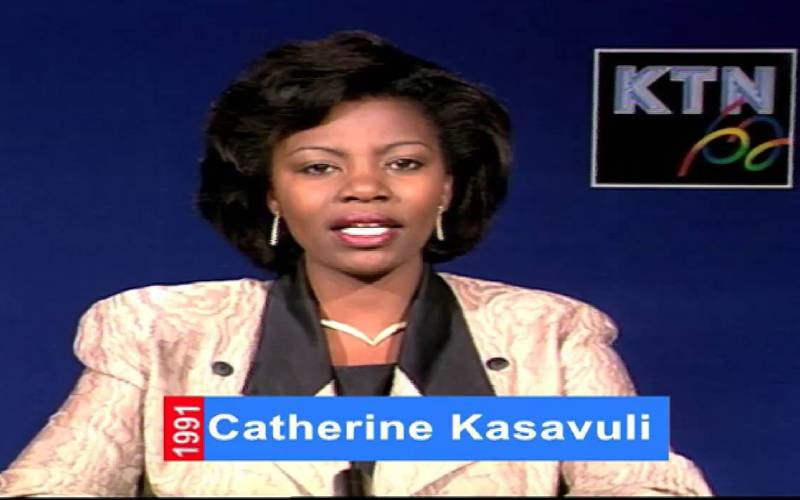 It is from her love for reading scripture that she would get the opportunity that would change her life, right after completing high school. One Sunday afternoon during their family Bible reading fellowship, a relative who worked at the then Voice of Kenya (VoK) was visiting. He was impressed by Kasavuli's eloquence, confidence, and intonation and quickly he arranged for her to do a voice test at VoK. She passed the test and as they say, the rest is history.
As a youthful presenter, she presented the Beat Time show since she was 18 till she turned 30. Kasavuli was later moved to the Late Date, where she sultry voice punctuated R&B and Soul music. It is during this time that she joined Kenya Institute of Mass Communication (KIMC) - between 1980 and 1984 - to become one of the multi-lingual announcers from the Fourth All African Games in Nairobi.
In 1990, she was recruited by the Kenya Television Network (KTN) the first privately-owned TV station in Kenya becoming part of an elite group of broadcasters that included Joseph Warungu, Raphael Tuju, Njoroge Mwaura and Isaiah Kabera all of whom became household names.
In a male-dominated industry, Kasavuli held her own and excelled alongside her contemporaries such as Christine Nguku, Jenniffer Okung'u and Kathleen Openda, setting the standard and opening the door for dozens of women in media including Zain Verjee whom she mentored.
Christine Nguku, describes Kasavuli as a woman whose life was ever present and significant to everyone.
"Catherine was always reloaded. She was a mentor, a parent...a woman whose smile you couldn't forget...she wore her best perfume to the last minute. She advised us to stamp authority in whatever we did. Her life was significant to each one of us in the media. To me, she was always fresh, new and great," Nguku remarks.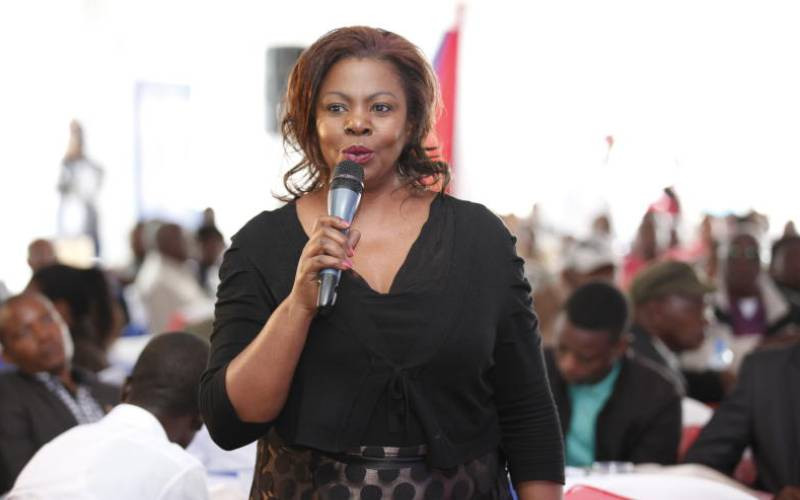 After 17 years at KTN, she joined Royal Media Services in 2007, assuming the dual roles of Group Corporate Affairs Manager and Senior News anchor, before leaving to set up the Kasavuli Media Group (KMG) in 2015 - one she used to train dozens of upcoming and practicing news anchors.
Come 2021, Kasavuli was recalled to KBC where she had begun her career over 40 years earlier, to relaunch the station's news offing, as the main anchor for the Prime Time Legends Edition and Current Affairs show.
A single mother, Kasavuli welcomed her bundle of joy, Martin Agingu Kasavuli in 1981. Martin was nicknamed Tati, a Luhya remix on daddy. She embraced single motherhood as an opportunity to lead Tati into becoming an independent gentleman and ensure that he lacked nothing. Tati pursued education up to Keele University in the United Kingdom and it is believed their mother son bond was built on a love ever so amazing.
"l had a strong bond with my mum. She was prayerful, funny. She was a humble lady despite being a television star. She didn't know that she had cancer. We had our high and lows moments during her illness," Tati says of his mum.
"Even during illness, she was always concerned about me. Kenyans have stood with us. My mum was cheeky even during her treatment while in hospital. She made people feel comfortable while in the room, encouraged people to pray. She never took sides and this made her trustworthy," he noted.
Related Topics