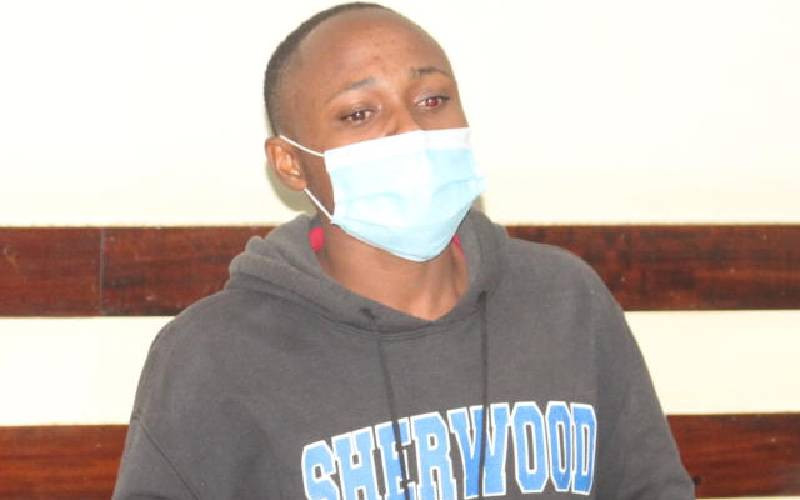 A man who admitted to fighting another over President-elect William Ruto's victory in the just concluded general election has been acquitted by a court.
Joseph Matata Maingi was presented before Makadara Principal Magistrate Hellen Okwany on Tuesday and admitted to a lone charge of assault and causing harm.
The charge sheet stated that on August 15, 2022, at Maringo estate, Nairobi he unlawfully assaulted Benson Mutungi and injured him.
A police report presented in court stated that the accused attacked the complainant at his place of work in Maringo and injured him.
Mutungi reported the case at the Jogoo police station.
After reporting the incident, the accused was arrested, recorded a statement and released on the condition that he attends the court for plea taking on Tuesday, September 15, 2022.
In his mitigation, Maingi said that his accuser had vowed to be violent if presidential election results do not go his way.
Maingi added that though he was not a member of any political party he was first attacked by the Mutungi and in the struggle they both fell down, injuring the complainant.
Maingi aged 29 years old continued to say that he was the breadwinner of his young family comprising of a wife and one child.
The magistrate caused a burst of laughter in court when he asked the accused who between him and the accused had a bigger body that could make one fall when fighting.
The accused answered by saying "The one I hit has a bigger body than me and even if he stands here you may be shocked but I was lucky I overpowered him after he attacked me".
Onkwany set him free on the condition that for a period of one year he doesn't commit any crime.
"I order for your release but make sure for a period of one year you are not arrested or found committing any crime," said the Magistrate.
Related Topics