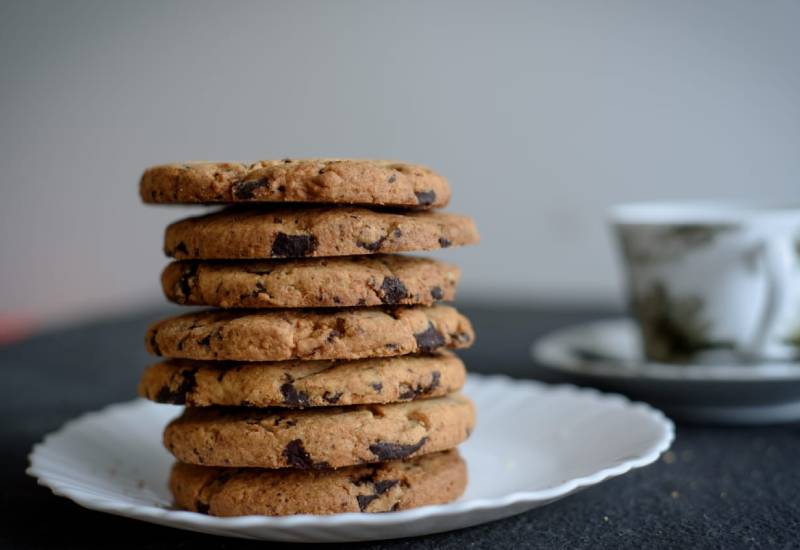 CHOCOLATE CHIP
COOKIES
INGREDIENTS
234g or 1 ¾ cups baking flour
1 teaspoon baking powder or ½ teaspoon baking powder with ½ teaspoon baking soda
125g or 8.5 tablespoons butter or margarine
1 large egg
90g or ½ cup brown sugar
100g or ½ cup white sugar
1 teaspoon vanilla
130g or ¾ cup dark chocolate chips
METHOD
In a bowl add butter, white and brown sugar, and mix with a wooden spoon or hand mixer until well combined. Add the egg and vanilla then mix until incorporated. Sift in the flour and baking powder. Add the chocolate chips and mix until combined. Chill in the fridge for 15 minutes (optional). This helps minimise spreading of the dough during baking. Divide the dough into balls, place it on a tray lined with parchment paper and flatten them a bit. Bake for 12-15 minutes at 180°C. Remove them from the oven and leave them on the tray for 5-10 minutes to firm up before transferring them to a cooling rack to cool completely.
Tip: Baking powder gives a puffed cookie while baking soda makes the cookie spread and it gives a browner cookie.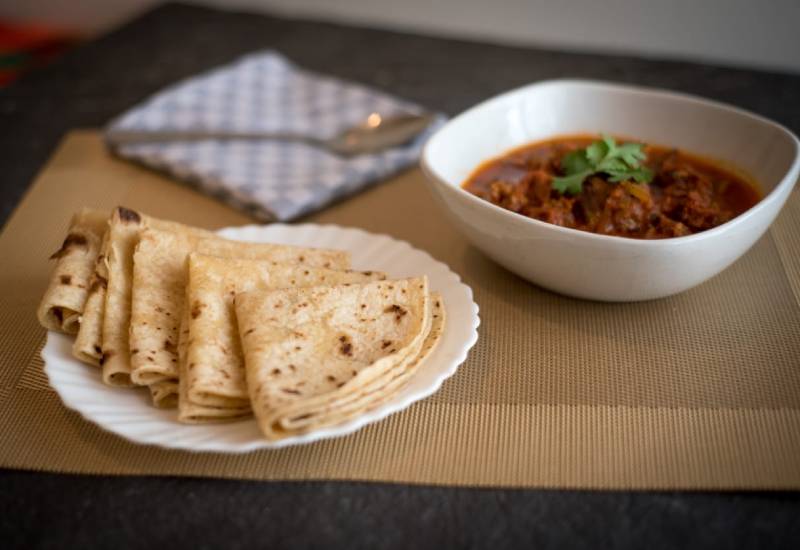 GLUTEN FREE CHAPATIS
They are easy to make, easier than wheat chapatis, with no need to rest the dough prior to cooking. These chapatis are my easy go to meal for the kids.
INGREDIENTS
513g or 4 cups chapati mix
625g or 2.5 cups boiling water
5g or 1 teaspoon salt
Cooking oil
METHOD
Mix flour, salt, and 1 tablespoon of cooking oil. Add the boiling water, or very hot water, and mix quickly using a spoon/ spatula/ cooking stick. When the temperature drops, knead with your hands incorporating all the flour into a ball. (No need to rest the dough) On a flat surface, gently and lightly roll the dough into one large piece, apply a little oil and cut into long strips (10-12 strips) then roll each strip into a spiral ball. Flour your surface, gently and lightly roll out each ball to an 8 inch diameter (do not exert pressure). On medium heat, cook the chapati. Once bubbles start to form, flip it. Lightly oil the cooked side, flip, oil the other side, flip, ensure both sides have golden brown color patches. Remove from the pan. Cover the ready ones with a kitchen towel. Serve with your favourite stew.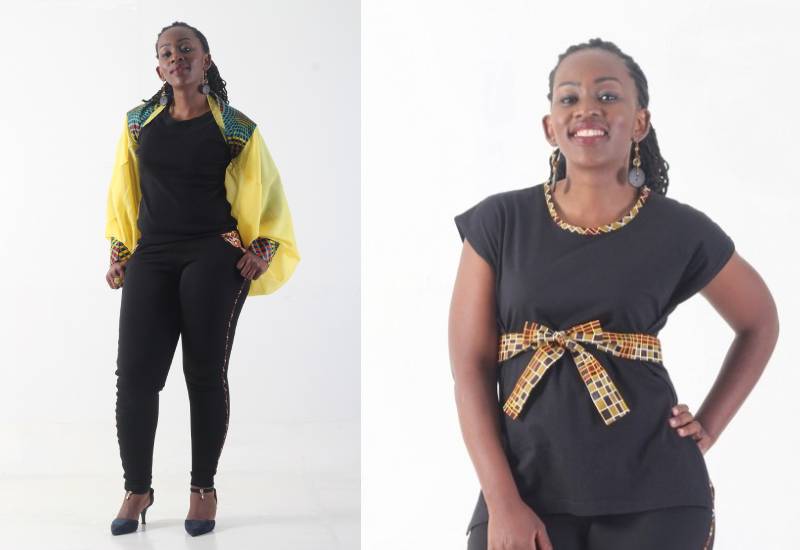 What inspired you to start a gluten free line of flours?
My children. The doctor recommended they go on a gluten free diet to manage a health condition. Back then, the options were few and costly. I started trying out different local flours to bake, make pancakes and mandazis just for my kids. Friends and family started asking me to sell to them these items and that is when I started manufacturing. I also realised that farmers in my village were struggling to make ends meet yet they had cassava, arrow roots (our raw materials) in their farms, but no markets. I moved my production from Nairobi to Siaya to collaborate with these farmers. It gladdens me when I hear the difference this project has had on these families.
What common misconception do people have about gluten free products?
They should taste like wheat. If it is not wheat, it cannot taste like wheat. The taste can be close, but not the same.
What kind of customers consume your products?
Health conscious individuals who are looking for unrefined foods and also people with autoimmune diseases like eczema, autism, irritable bowel syndrome, lupus and rheumatoid arthritis.
What have you learnt about Kenyans' eating habits from your business?
In as much as they are open to new cuisines or ideas, Kenyan's love what is familiar and so in creating my blends, I had to think about popular food items like mandazi, chapatis and samosas.
What's the most interesting part and the most challenging about running your business?
It's interesting when a skeptical customer tries out the products and comes back with a great review. I enjoy improving on or designing new product lines that simplify the cooking process. The most challenging part is the logistics of increasing our distributorship as this requires a huge capital investment. Also, formulating the chapati mix was one of my biggest challenge, but also one of my most memorable moments.
What is one thing you wish Kenyans would do to better their health?
Not to neglect our health and wellness until we are unwell. Inculcate healthy habits both mental and physical in our day to day life so that even our children can start practicing these habits from a young age.
What's a trick you always use when cooking?
When baking, weigh your ingredients, do not eyeball them. Invest in a kitchen weighing scale.
One gadget you've ever wasted your money on?
A chopping gadget from a food expo. It was supposed to chop everything under the sun. When I got home, I couldn't even chop a tomato with it.
Related Topics