Home
/
Lady Speak
He is a man not a kidney, so share him: Letter to the first wife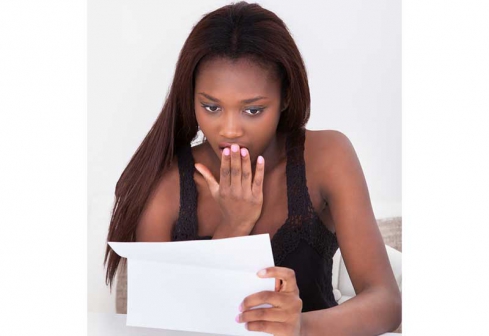 Dear woman,
I got your letter addressed, "let me have my man when you are done." I must admit it got me a little sentimental; the denial marinated in emotional blackmail and deep fried in half truths gave me multiple aha! Moments I must say.
See, have you ever had a one on one moment with yourself and dug in on what could be the impetus behind your man cheating on you with me? Because until you identify the source of the problem you will fumble, but not get the absolute solution, food for thought there. I am indeed everything you described, young, subtle and edible; I remind him no doubt of how you were when he fell for you. Men are visual beings, I believe even your Pastor has preached this to you.
Before you got him, you went out of your way to look good, you took care of yourself to the latter, you smelt like the morning dew, fresh and inviting, you were detailed about your wardrobe, the visits to the salon were regular and all through your courtship, you showed him this well taken care of side of you.
He had no second thoughts about settling down with you. However, a decade later and with two children, he is baffled at the woman you have turned out to be. Everything about you has changed, not for the good but for the damning. You are a career woman who with the love and support of her husband has risen within ranks to be where you are.
But in the midst of all these — and your career — you forgot that before anything else, you are a wife-with responsibilities and obligations to her husband and her household. When he comes home in the evening, his greetings are met with silence, snorts or sneers depending on whether your mood is bad, foul or belligerent. The house helps not only cooks, but also serves him, she has tentatively taken up your duties except conjugal. His attempts at having a tangible conversation with you often flop worse than NRM and Jubilee's attempts at dialogue. You are ever sarcastic and pick fights over the most trivial of issues like him talking too long on the phone with his mother.
Engage me further and allow me let you in on why I get the trips and the jewellery. It is because I massage his ego, I listen to him, I sit pretty and offer an ear when he wants to vent about his annoying ass boss, I have no advice to give, but I listen, I encourage his investment ideas without thinking of them as lame, I do not wear a frowning or heavy face when he is around-woman haven't you heard that a smile is the ultimate make-up? Who wants a woman who looks like ameuma ndimu24/7?
The problem is you got too comfortable. Even the lion in the jungle does not engage in comfort zone once they have captured a prey because it fathoms only too well that it is not the only predator or scavenger in the jungle You go to bed every night without taking a shower, with a huge stocking over the sweaty weave, while clad in a baggy promotion T-shirt, now he braces that visual turn off and reaches out to you and alas! You hiss at him like a viper-" don't touch me, I am tired," the song turns to "I have a headache until it gets to, "Is sex the only thing you think about?!"
Men need sex like they need food, and you better serve it like a chef mama — if you do not want him wandering like a nomad. Come on lady, you want your man back right? So get your grove back, make your bedroom hotter than hell fire, get spontaneous, kinky and downright ghetto. Who else should see your wild side if it ain't your husband. Who said getting a little baby fats and adding weight should stop you from getting down, if anything the added meat has made you sexier.
Why am I telling you all these? Because I do not see you as competition, neither are we antagonists. Maybe if you do better, you can have your man all to yourself again regardless of whether I am done with him or not because it is not about me, it is about him. If he decides to keep us both that would be incredible too don't you think? Him having two women who make him happy would prolong his life. After all, he is a man not a kidney — share.
Can you sing the full National Anthem, in Swahili?
Related Topics