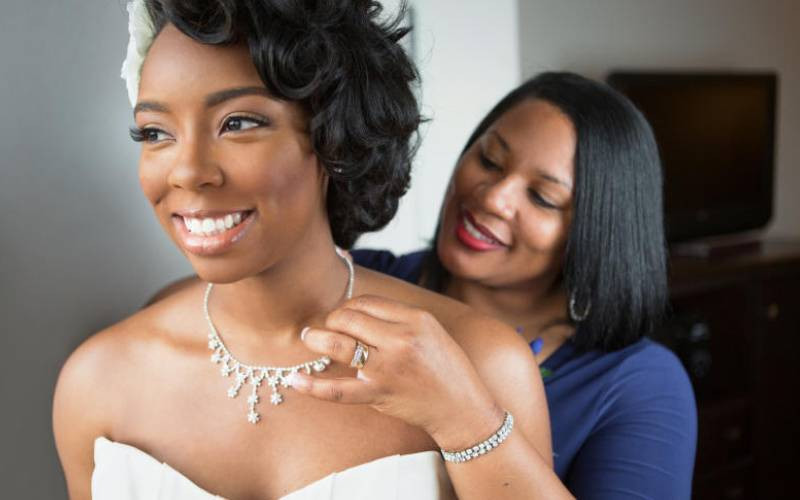 It was just a few weeks before Ann's twenty-sixth birthday when she got barraged with countless demands from her kin and friends. It all started with a long phone call from her elder sister who urged her to get married and join motherhood. It was one of those conversations she could have easily ignored as it had not been compounded by her mother.
The mother claimed that she was already married with two children by that age. Warned her that if she did not move fast, men would stop looking her way within no time. Anne, in her defence, explained her reasons for the 'delay', claiming that she had a lot that needed unpacking before settling down.
Her mother resigned by telling her to have a baby instead if marriage was off the table. Ann could not believe that this was the same woman who had sternly warned her against the same a few years before.
That same evening, while hanging out with friends, the same topic came up. One of the friends, who was 22, was sharing her wedding plans. It was all pure excitement until the tables turned. Anne was now on the spot; she had to explain, again, why she had opted for singlehood. It was quite infuriating when they insisted that she gets married before 'running out of time'.
So what is the right time for a woman to get married? In my opinion, whenever she is ready. No figures are attached. And if she doesn't want to, that is still perfectly fine.
There are some valid reasons why some women choose to wait or not to marry; could be career, unresolved trauma, sheer perspective, mental health issues, finances, health or a need for independence.
Everyone has a different opinion on this and they are entitled to it. My take, again, a woman needs to be psychologically, financially, mentally, socially and even physically prepared for marriage. This union is very intimate, intense, demanding, lifelong and at most, very serious.
Sadly, most women bend over backwards to societal pressure and end up marrying wrong. Accepting the first marriage proposal from a man who appears to be somewhat serious- even if he does not match her preference. They have to get married and they have to do it quickly. Some even go to the extent of 'trapping' men with pregnancy, if that still works.
Well, the end justifies the means; a grand wedding, children and a wedding ring. And also the title Mrs with a new surname. Higher status and more respect are rendered. This is an achievement beyond measure; but only she, her husband and her children really know what happens behind those closed matrimonial doors.
Unmarried women, on the other hand, are frowned upon; if you hit 30 unmarried you become a sumptuous topic for gossip to your aunties in the village. Something is definitely wrong with you. You must be very sad and lonely, probably crying on your pillow every night. You have failed the entire womenfolk and your mother never raised you right.
Our societal fabric is made in such a way that the 'completeness' of a woman is gauged by her ability to get, keep a man and raise a family. Women are raised to be 'wives' and 'mothers' first. Everything else is secondary.
Women's Empowerment is just but a slogan gradually being absorbed in 21st-century African society, the truth is, it has not gained root. Undoing centuries of gender stereotyping and profiling will take decades, and honestly, the journey has just begun.
I am not saying that marriage is a bad thing, please don't get me wrong. It works for some people. A good number actually find their 'soulmate'. And actually end up with a real-life 'happily ever after'!
Related Topics