Home
/
Living
Four of my friends died while another had her ears chopped off in Saudi Arabia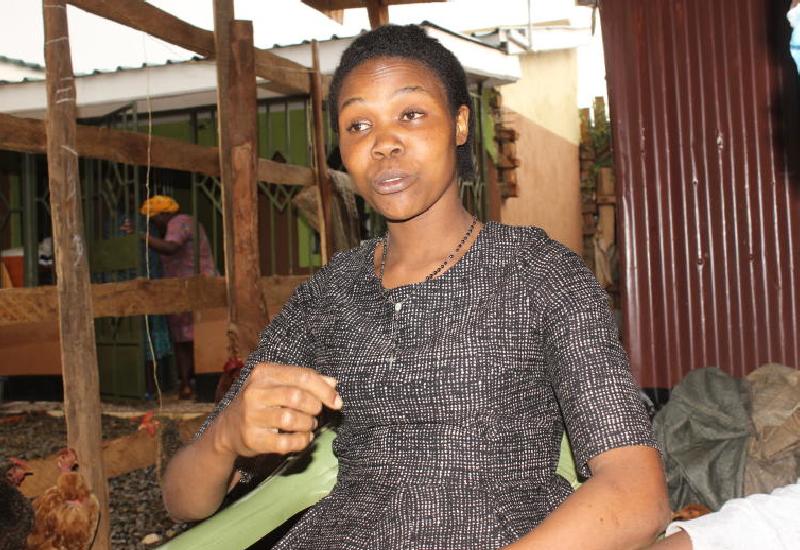 Rebecca Chesang from Kapkenyeloi village in Nandi, who returned to the country mid-January after The Standard highlighted her plight on January 4, 2021, vows never to return to Saudi Arabia.
According to Ms Chesang, 30, four out of 20 women she travelled with to the country in February last year died under unclear circumstances in the Asian country.
"I thought I had landed a job because the offer was sweet. My travel arrangements were free and I knew I would get free accommodation. What I didn't know is that I would be subjected to torture and working for 22 hours, cleaning and washing clothes for a family with 11 household members," Chesang explains.
She had been employed by a family in Arar, over 1,000 kilometres from Riyadh and barely 60 kilometres from the Saudi Arabia-Iraqi border.
"I ask Kenyan girls not to go to Saudi Arabia for housemaid jobs. If you have to go, then know that torture and fatigue is real. Many women have died because of that."
Chesang says Mercy Jerop from Trans Nzoia and two women from South Nyanza were among those who died in her group.
She claims she was mistreated by her first employer whom she served for seven months before switching to another family where her ill-treatment worsened two months later towards the end of 2020.
"It was a Friday and the employer threatened to throw me out of the home by Sunday. On Sunday, the day I was to be thrown out, I was denied food because I didn't leave. I had nowhere to go to," she says.
In an interview with The Standard, Chesang claimed an agency (name withheld) which took her to Saudi Arabia, had promised her a job in Australia, only to take her to Saudi Arabia.
Chesang says the agency stopped picking her calls when she sought help to be flown back to Kenya after the mistreatment.
"I was in pain and I didn't know what to do next. My legs were swollen, and despite the illness, I was forced to work 22 hours for an extended family every day," she claimed.
Her cousin Doris Jepkurui said Chesang, while still in Saudi Arabia was sending her audio recordings crying as she called for help.
The Standard called Ms Grace, the director of the agency that helped secure employment in Saudi Arabia, pretending to be seeking employment in the Gulf Country, and she said the firm only connects job seekers to employers and can't be held responsible for the employees' welfare.
"As soon as you are there, the responsibility of your welfare rests on the employer," the agent said.
She said she was not aware of Chesang's and many other cases since the agency was connecting hundreds of young women to job opportunities to Saudi Arabia and other countries.
Less than a kilometre away from Chesang's home in Nandi, the family of Winny Jepkogei, 28, is calling for help. She told her mother the employer was not satisfied with her performance and got angry before chopping off her ears.
Jepkogei's ears were chopped off in the last week of February following a quarrel with her employer in a yet-to-be-confirmed location in Saudi Arabia.
"My daughter called us and reported that she had a problem with her employer and her ears were chopped off. I am seeking help to bring her back home. I am fearing for her life," her mother Priscah Kosgei said.
Related Topics