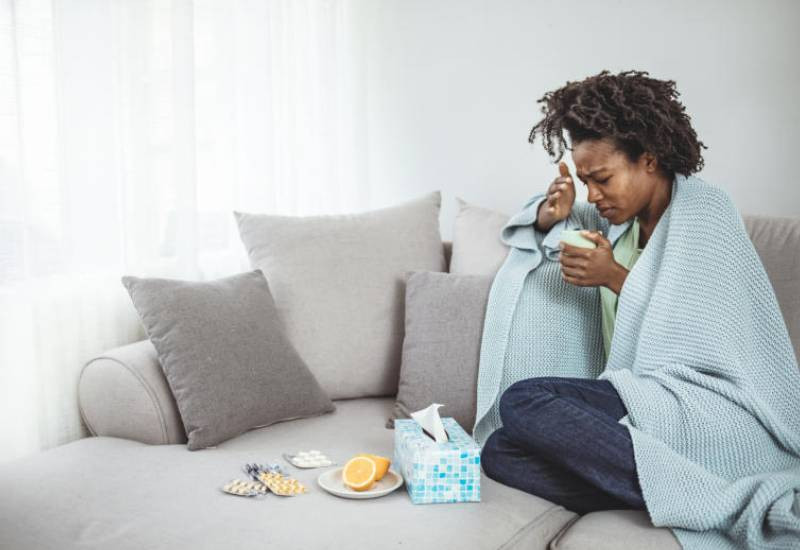 The cold season is upon us. Mornings are increasingly chilly, and so are some evenings.
Even though cooler temperatures are a big relief from a prolonged spell of blazing heat, there comes newer issues to contend with.
Colder seasons have long been associated with various health conditions, and appropriate preventive and remedial measures should always be the norm.
The most prominent health issues in cold seasons are respiratory conditions. There tends to be higher rates of colds and flus. Most of these are viral, but bacterial chest infections may sometimes complicate matters.
Children, the elderly and those with compromised immune systems can have serious exacerbations of respiratory conditions. Thus, they should be carefully watched in cold seasons, especially if they already suffer from pre-existing conditions.
The single most important, and self-evident precaution, is to keep warm. This means dressing in warmer clothes, keeping the house warm, and supplementing that with warm drinks and foods.
Some viral infections are easily provoked when temperatures plummet. This is more so if the core body temperatures become much lower than our bodies can compensate for. Those with conditions like asthma tend to get more acute attacks when it's colder. Avoiding unnecessary exposure to cold environments is an absolute precaution.
But, taking all necessary precautions is never a guarantee against cold-related afflictions. The odd cold or flu will still catch some. Others might end up with more serious infections, like pneumonias. If you or your kin end up with some symptoms, you must act appropriately.
Mild cold-related respiratory symptoms can be managed with home remedies. Most people will get relief from nasal and throat congestion with the aid of simple decongestants and painkillers.
You must be cautious when using over-the-counter meds for kids and the elderly. If any pre-existing conditions appear to worsen during cold spells, review by a physician should be the default. The same applies for any persistent symptoms that appear not to resolve with simple remedies.
Vaccines are part of preventive strategies for common ailments that might be more prevalent when it's colder.
Make sure your kids have had the full complement of vaccinations recommended by the Ministry of Health. If they haven't, you have an obligation to make sure they catch up.
Seasonal vaccines are available against flu epidemics. They are actually recommended for everyone, but more so the vulnerable groups that include children and the elderly.
You should always seek guidance about such vaccines from your regular physician.
Dr Alfred Murage is a Consultant Gynaecologist and Fertility Specialist.
Related Topics