Home
/
Health
The scourge of breast cancer: A survivor's story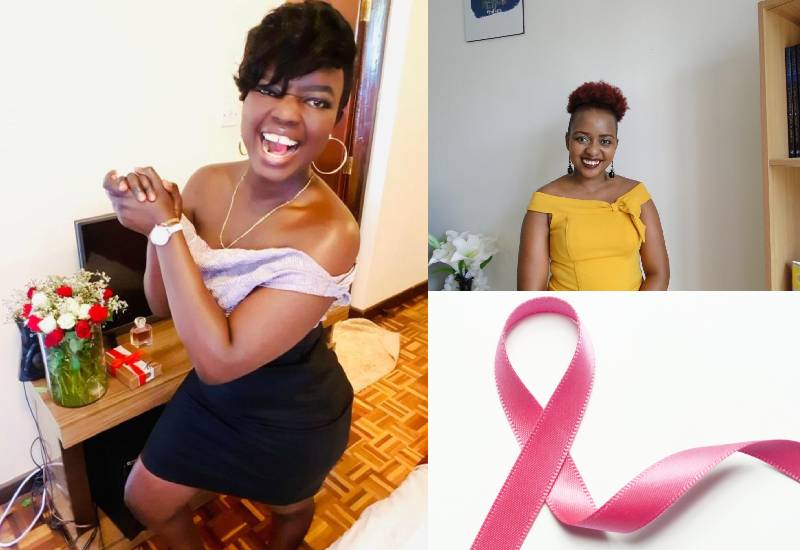 The colour pink is a pretty, typically feminine colour. You will find it on teddy bears being sold on Valentine's Day, on little girls' princess' dresses, and sometimes as a pop of colour in an otherwise boring, monochromatic building or room.
It is easy to forget that the colour is also associated with something dark and critical: cancer. Pink is used to create breast cancer awareness, especially in October, which is breast cancer awareness month. The colour is added in traces to outfits- but most prominently, it is worn as a ribbon.
"From a simple piece of ribbon affixed with a pin, we are able to show our support for loved ones battling breast cancer and our hope for a brighter future," the National Breast Cancer Awareness Foundation writes on its website.
According to the World Health Organisation, breast cancer became the most common cancer globally as of 2021, accounting for 12 per cent of all new annual cancer cases worldwide.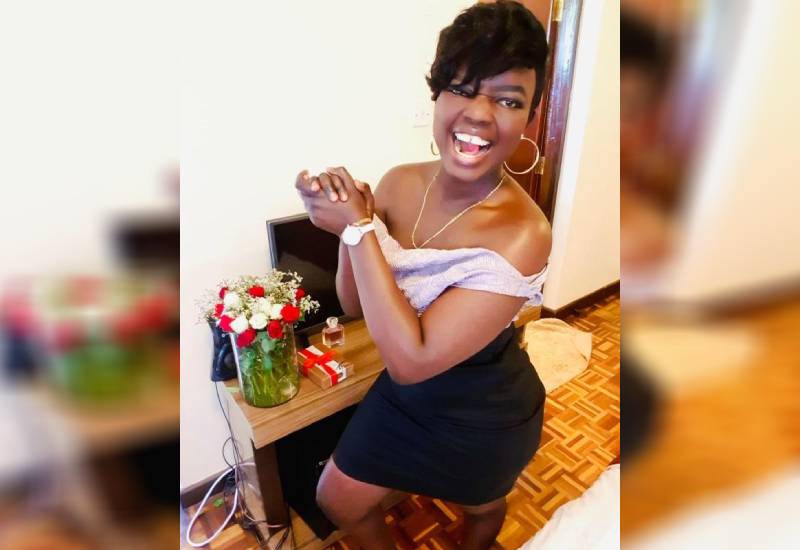 Wamboi ochieng, 30
Hearing her talk and watching her animated TikTok videos, it is evident she is bubbly, fun and full of energy.
"If I'm not remembered for anything let it be I motivated someone during their struggles. I want people to remember that I fought cancer with bravery, I was always happy and smiling which is the impact I want to leave behind. And by showing people they can do it, I want to be that beacon of hope.'' Wamboi shares.
The 30-year-old discovered a lump in her breast in December last year that was later diagnosed in March.
"I was devastated," she says.
A second biopsy at Aga Khan cost her Sh40,000. She was diagnosed with stage one cancer grade three.
"Meaning it has a high chance of coming back before five years are up and that is why I had to undergo chemotherapy. It wasn't necessary before the surgeries but I had to do it after they tested the lump."
In March of this year, she had a lumpectomy. Single and with no children, she opted out of a mastectomy, which is the removal of the entire breast.
"I also had to do six sessions of chemo. I just completed my sixth session yesterday (October 12, 2021) at Kijabe Hospital. I still have Herceptin, which is a targeted treatment because my breast cancer is not only stage one grade three, it is high two positive... meaning there are hormonal receptors that are hiding this cancer from getting treated."
Because of that she was prescribed for 18 injections. She is done with six and has to go through 25 sessions of radiotherapy. She will also be on a hormonal tablet for the next 15 years or so to ensure the cancer doesn't come back.
"I had a lymphadenectomy where 13 lump nodes were removed so the cancer doesn't spread to the armpits which is the first place it usually goes to," Wamboi breaks it down.
"I was depressed for a while. I was having panic attacks, I isolated myself from people because I didn't want them to know, I was crying endlessly. Some friends were running away and by the time I was being diagnosed I had lost my job so no insurance, no money, no income, no boyfriend no nothing. I was in a very dark place," she narrates.
Immediately after she said a prayer a burden was lifted off and she got the grace to go on.
To cope with the changes, she did her TikTok videos, chose to dress well and the small things went a long way.
"One thing cancer affects is your mental health because you're always thinking the worst. One day you are fine; another day you're just crying. Other days you don't want to see anybody you're just irritable. I thank God everyday I'm able to finish chemo and I pray all will go well with the remaining treatments," she says with much determination and hope.
Chemotherapy took a toll on her body, her hands started peeling, her nails turned black and she has neuropathy or pins and needles making walking difficult. She can't open a jar because her nails feel like they want to come off.
After her first chemo, she lost her hair, was dealing with nausea, fatigue and she couldn't walk for long.
"My legs feel painful even when I get massages the inside feels like glass. But I manage with painkillers and medicine for nausea. My first chemo was hard I even got an infection because your immunity goes down and I had to go to hospital every three days to reduce the side effects of chemo. I would have a running stomach no matter what I tried to eat," Wamboi says.
That has made it difficult to hike, go up a fleet of stairs, camping or even swimming. Alcohol has been limited to a glass of wine and when she has cravings for fast foods, Wamboi can only have cheat days once in a few months.
Her last words?
Don't stop paying for your NHIF and keep checking your breasts if you don't go for screenings.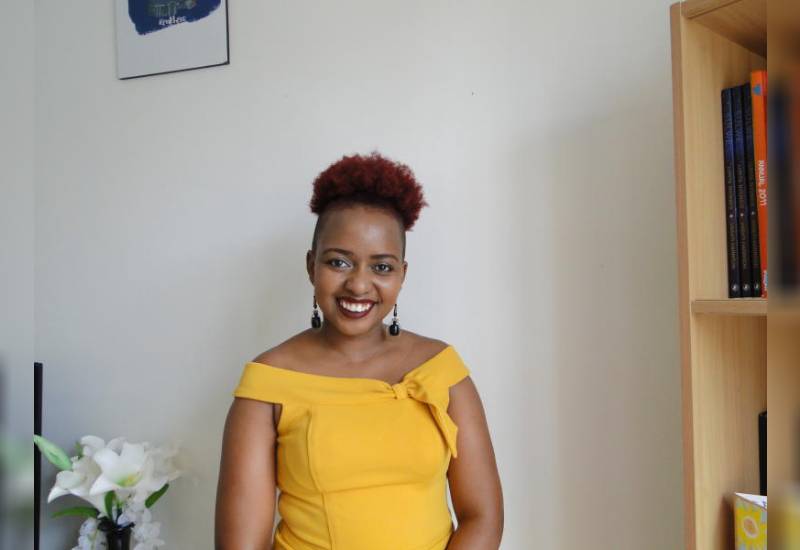 Mwende Mutiso, 28
Like many survivors, she never expected to hear that she had cancer. She was young, eating right and examining her breasts regularly.
Way back in 2014 after attending a medical camp organised by Resource Centre for women and girls where she works as the Communications Manager, she learnt how to do breast exams and did so without fail.
"I never expected to hear I have cancer. It's still so surreal even after living with it for a while. We don't know what the trigger was. My case was even discussed by a board of oncologists but unfortunately, we still don't know what caused it," she narrates.
After being diagnosed with stage 0 cancer, Mwende had to put her life on hold, including her studies at Daystar University, but hopes to continue with her Psychology and Counseling degree next year.
"I have lost friends, I stopped studying due to financial constraints, but on the other side I have gotten a huge network of friends and family who have my back. I've learnt not to take anything for granted. There are times I wake up and don't want to get out bed but I have hope and dreams so I push myself to take the extra step,'' she shares.
At 23, doctor after doctor would not take her case seriously due to her young age and for almost eight months and five hospitals later, she was diagnosed with ductal carcinoma in situ, in 2016.
"Because I was young and since we don't have any family history of cancer, they didn't believe it would be anything other than hormonal imbalance,'' she says.
A lumpectomy was carried out and a second opinion confirmed it was cancer.
"I was given an appointment to start radiotherapy seven months after. I was scheduled to do it in January 2017 and it was around June 2016," Mwende says.
"My family and colleagues did a fund raising and I was able to get treatment at a private hospital. After examination they found I still had lumps and the lumpectomy was not done properly. I didn't have insurance and given the treatment options I opted to do a mastectomy.''
That was in December 2016 when her right breast was removed and she would be on medication for five years.
A month later she was declared cancer free.
I lived for three years without cancer unfortunately it came back in November 2019. Not only had it spread underneath my mastectomy scar but also the cervical lymph nodes, on my neck, and on one of my lungs," she reveals.
She was put on chemotherapy treatment and drugs which she will take for the rest of her life.
"Cancer does not mean the end of your life," she says.
And although one has to make some drastic lifestyle changes, it doesn't stop at that.
One has to have the will to fight.
That is exactly what Mwende is doing and continues to do.
Her faith, support system and research into her condition have ignited more hope than ever before. And as of July this year she has been cancer free.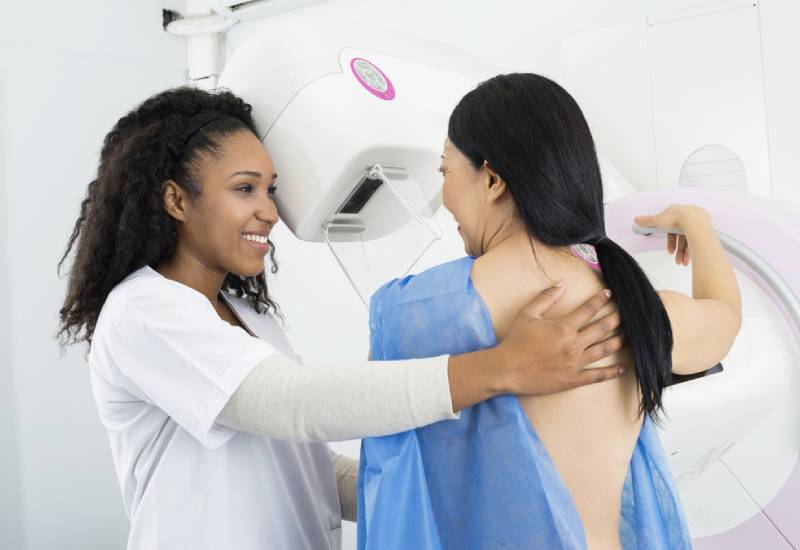 Doctor Anthony Ndiritu, Senior Consultant, Clinical and Radiation Oncologist at Kenyatta National Hospital, says that breast cancer is more common among women over the age of 50 years, although it can affect younger people.
"In Kenya and specifically in the developing world, we tend to witness younger women getting sick, even as young as 30 years.
"The common age of breast cancer infection is between 35- 50 years," Dr Ndiritu says, noting that the prevalence among younger women can be attributed to genetic risk factors that run in some families.
He adds: "When looking into causes of cancer, we generally categorise them into hormonal, lifestyle and environmental causes."
According to Dr Ndiritu, factors that tend to increase the risk of cancer include radiation exposure, having never given birth, giving birth and not breastfeeding as well as having one's first child over the age of 30 years.
"Lifestyle causes of the disease include obesity, lack of exercise, excessive alcohol consumption and a high-fat diet. These are some factors that can cause cancer in younger women. Genetic factors, however, cannot be controlled." The Oncologist says.
"Breast self-examination entails checking one's own breasts, remaining constantly aware and noticing any changes. Check for anything unusual, such as change in colour, size, presence of lumps, changes in nipples and peeling in skin," Dr Ndiritu says.
The doctor advises that if anything strange is found during the self-examination, one should proceed to hospital for a clinical breast examination.
"Mammograms are a special x-ray used to examine the breast, checking for lumps and noting anomalies in the breast. It is mostly conducted ion women who are aged 35 years and above. Younger ones are typically put through a breast ultra sound," Dr Ndiritu says.
Related Topics