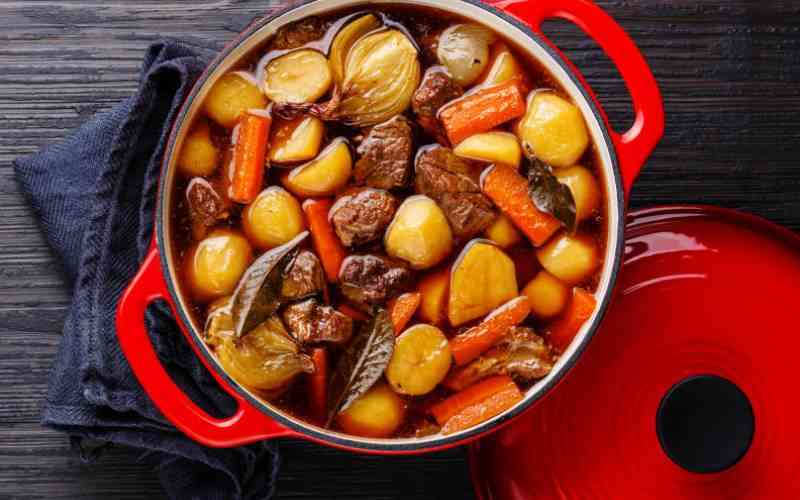 Today we make T-bone stew, a traditional Kenyan coastal dish.
INGREDIENTS:
1kg T-bone steak, boiled
1-litre broth (from the boiled beef)
Three tablespoons vegetable oil
Two teaspoons of garlic mince
Two teaspoons of ginger mince
One capsicum, diced
Two onions, sliced
Two tablespoons whole pilau mix
2-3 tomatoes, diced
120g tomato paste
Two bouillon beef cubes
1/2 kg potatoes peeled and halved
4-5 whole green chillies
Juice of one lemon
METHOD:
Boil the meat until soft (season the meat with salt and pepper while boiling) and retain the broth. In a pot drizzle the oil and sauté the garlic and ginger.
Add the onions and cook until golden. Now add the pilau mix and cook until fragrant.
Add the capsicum, tomatoes and tomato paste and cook until everything is smooth. Add the beef bouillon cubes and mix.
Add the beef and the broth (dilute the broth with water to make it a litre). Add the potatoes and cook until the potatoes are almost soft.
Add the whole green chillies and lemon juice. Cook until the stew is slightly thick. Serve with rice or chapati. Enjoy!
Related Topics