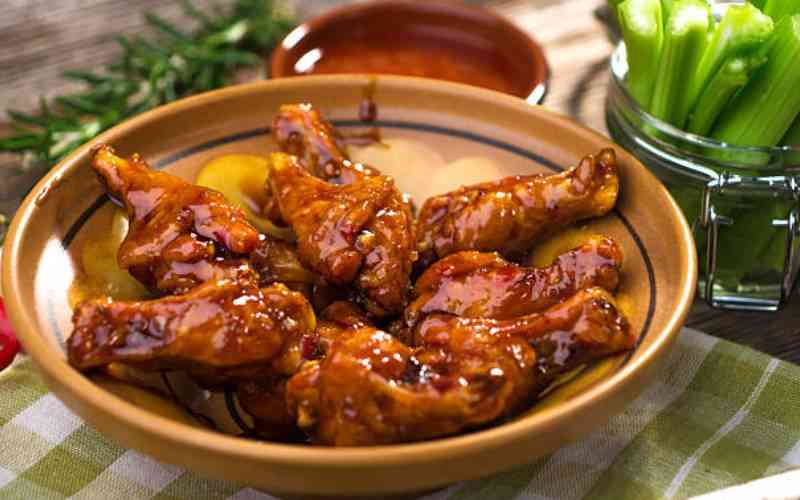 Are you looking for a quick and easy recipe for the weekend? Then you are at the right place, this honey-laced chicken wings recipe will blow your mind
Ingredients:
-2 lbs chicken wings, separated into flats and drumettes
- 1/4 cup honey
- 1/4 cup soy sauce
- 2 tbsp vegetable oil
- 2 garlic cloves, minced
- 1 tbsp ginger, grated
- 1/2 tsp salt
- 1/4 tsp black pepper
- 1/4 cup chopped green onions (optional)
Instructions:
Preheat oven to 220°C. Line a baking sheet with parchment paper or foil. In a small bowl, whisk together honey, soy sauce, vegetable oil, garlic, ginger, salt, and black pepper.
Place chicken wings in a large bowl and pour the honey mixture over them. Toss to coat evenly. Arrange the chicken wings on the prepared baking sheet in a single layer.
Bake for 25-30 minutes, or until the wings are golden brown and cooked through, flipping them halfway through cooking time.
Remove the wings from the oven and let them cool slightly. Sprinkle with chopped green onions, if desired. Serve hot and enjoy your delicious honey-laced chicken wings!
Related Topics